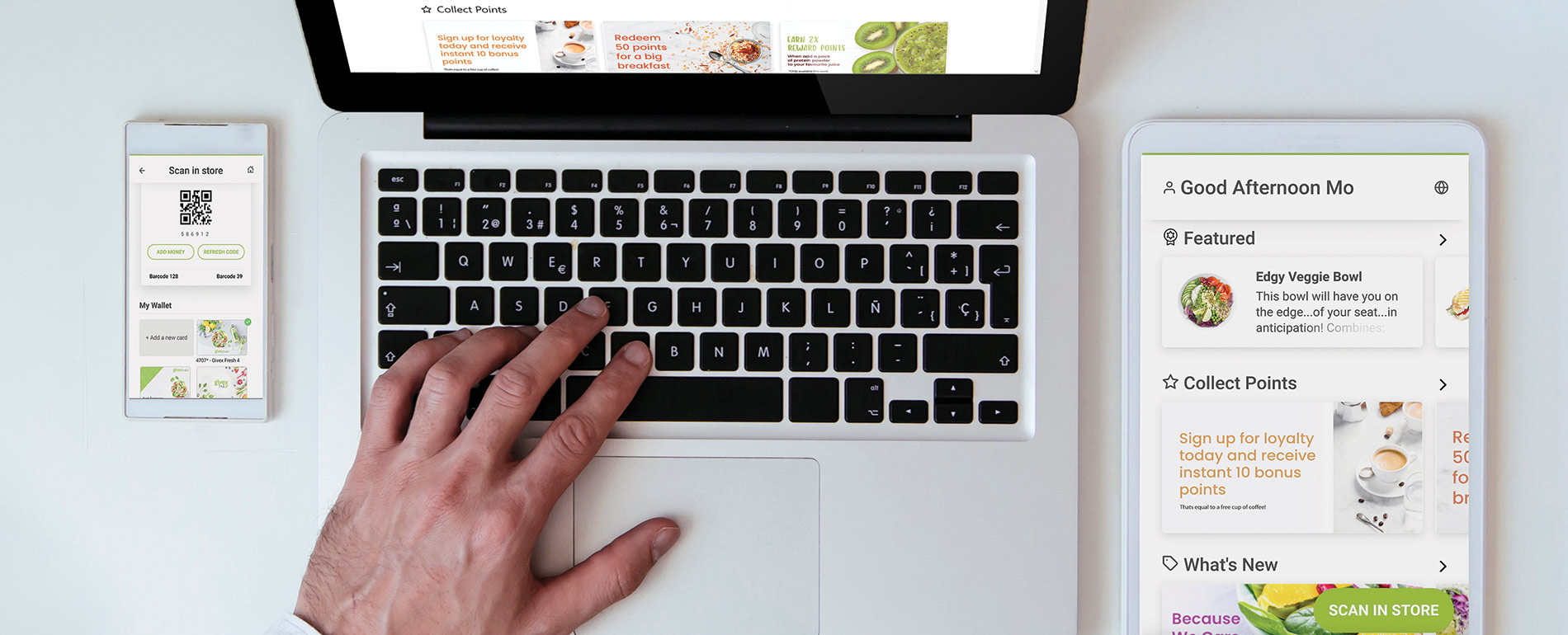 What is Givex's Customer Websuite?
Givex's Customer Websuite (CWS) is your all-in-one mobile app for customers and is a digital home for your business. Integrated with Givex POS, Loyalty, and Gift Card products, our CWS acts as an extension of your restaurant or business to ensure that you're always connected with your customers.
Fully customizable
As with all our products, our CWS works to fit your business. From logos, to banners, to menu images, and loyalty icons, the CWS is fully customizable and yours to own. Your branded CWS will appear in apps stores as something you own and will be tied solely to your business. Your customers won't even notice we're here.
Go fully contactless
Givex CWS is great for takeout and delivery orders, but also provides opportunities to go contactless during dine-in as well. It has an option to order for dine-in and allows customers to peruse your menu and place their order without touching anything in the restaurant (no more arbitrarily sticky menus!). Additionally, guests can check balances for gift cards and loyalty points through the app so items don't need to be passed back and forth and staff can focus on serving up great food!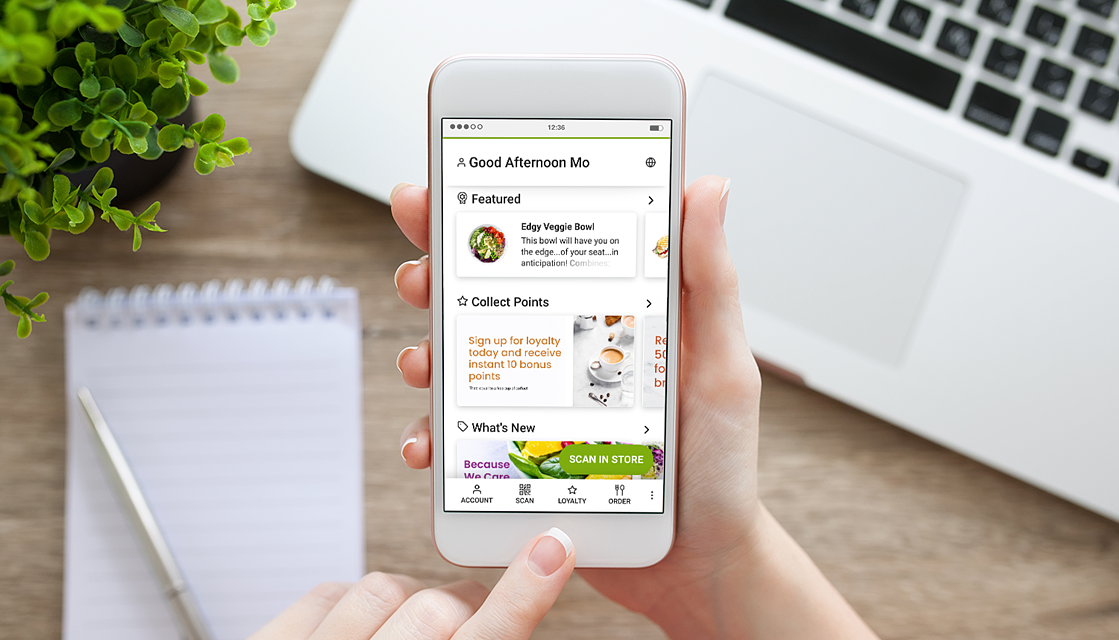 Frequently Asked Questions
Do I need Givex POS to get started with Givex CWS?
Not at all! With all the uncertainty, we know that investing heavily into tech might not be the right decision for your business at this time. That's why we created a stand-alone CWS option for businesses. Get CWS orders directly to your business email or printer. Already have gift and/or loyalty with us? You can connect those sides of your business to your CWS as well, even without our POS.
If I have Givex POS, how does this work?
Givex CWS order will go straight to your POS system – no need to input the order separately – and if you have an integrated Kitchen Display System, the order will queue up automatically like any other order that moves through your POS. Use of loyalty and gift card through the CWS will be tracked in your analytics, as well, for your convenience.
Can I run promotions through the app?
You can run a large variety of promotions through your CWS application. Our team is happy to walk you through some of the options available to you – including BOGO, Percentage Off, and Free Item promotions!
Curious to learn more? Click here to download our CWS At-A-Glance!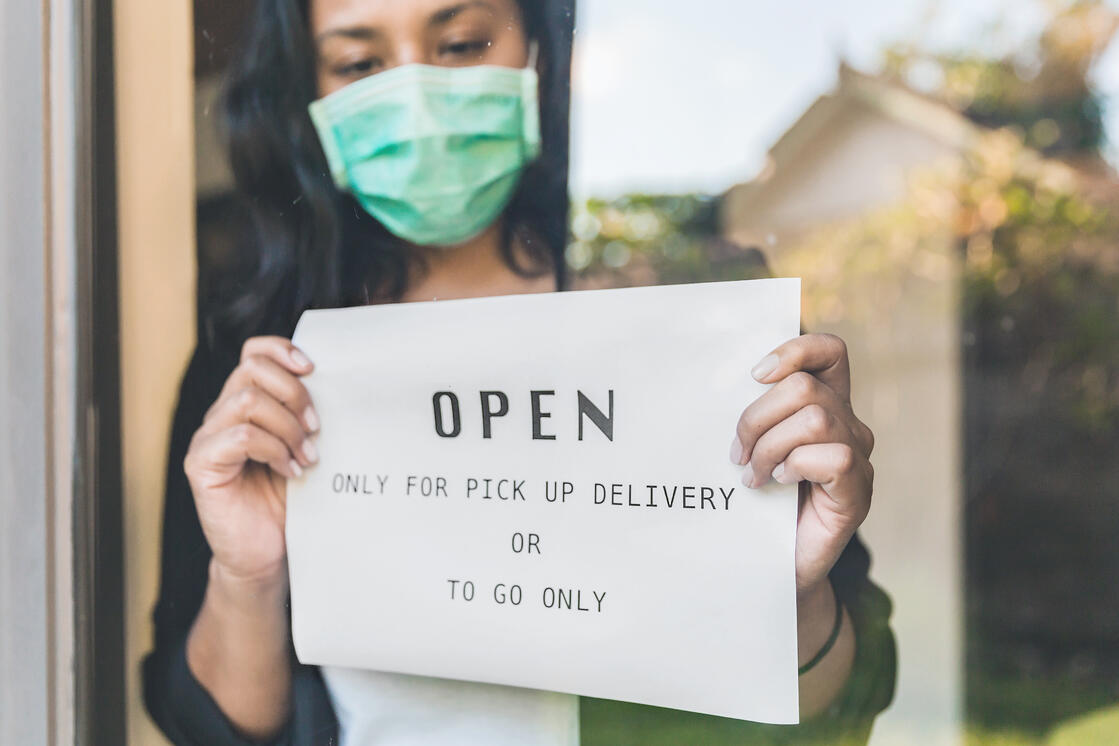 COVID-19 Retail and Hospitality Trends
Givex released a Whitepaper recently around retail and hospitality trends and how businesses are dealing with restrictions and the ups and downs of the market. Check out our blog post for a summary, and a link to download the full piece!