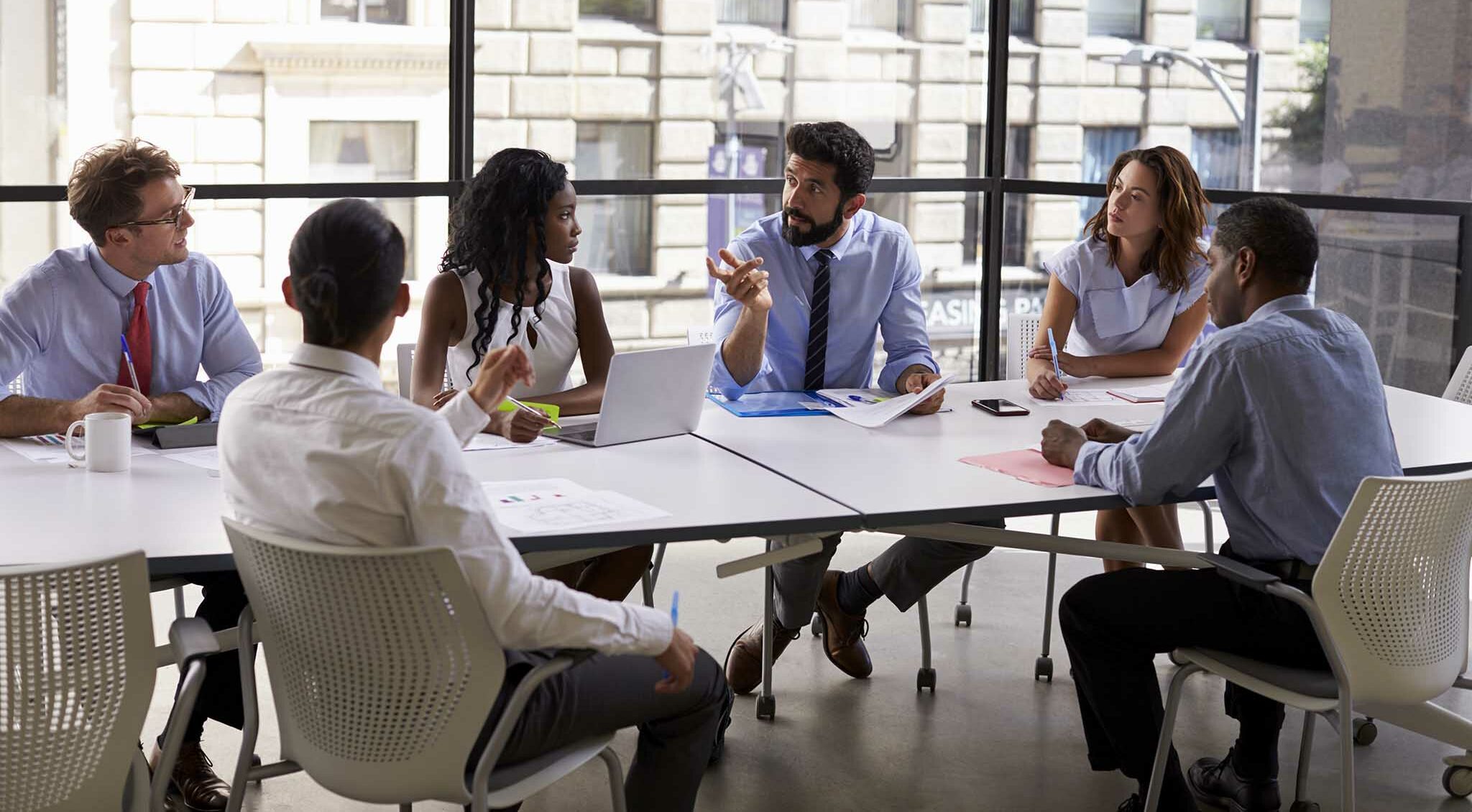 About Us
Our Platform. Our History. Our People.
We keep our promises, no matter what. Our clients know that if we ever fall short, we will also take responsibility.
Our Technology
All Givex products and services are PCI level 1 certified and fully powered by our cloud-based platform for real-time processing and comprehensive data analysis. Our tech is at the core of everything we do and is the source of the stability and reliability that Givex is known for.
Learn More About Our Platform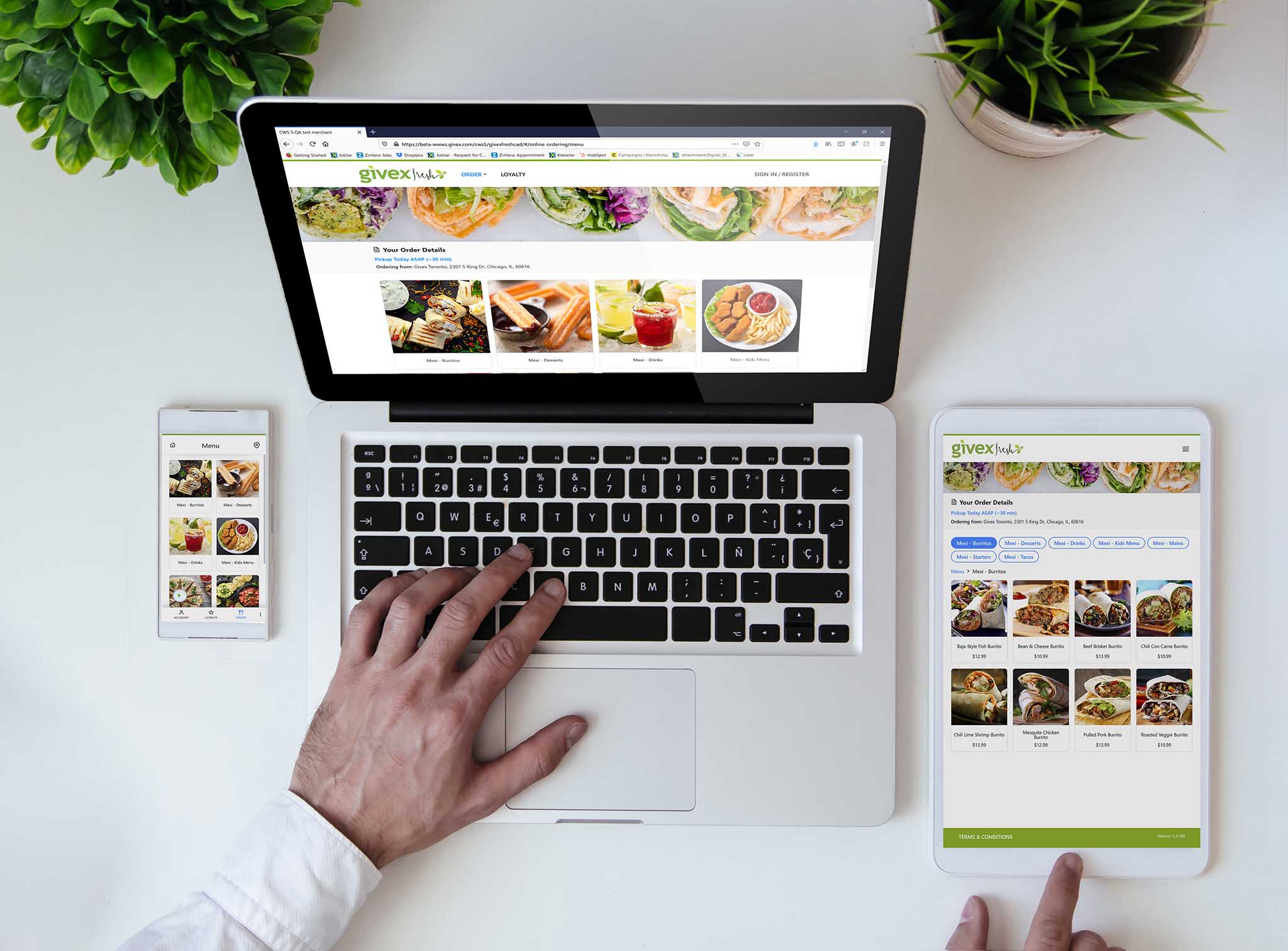 Our Values
Solutions

Givex provides merchants with data insights and solutions in three crucial areas: customer engagement, point of sale and payment

Growth

Givex offers a rare combination of strong future growth of our merchant base with current profitability

Sustainability

We're proud to offer our customers environmentally friendly product options to contribute to positive change in manufacturing
Our People
"We pride ourselves on our technology. But it is our diverse, driven team of over 350+ people across 10 countries, who are responsible for the service excellence that we are known for in the industry. There would be no Givex without our team." – Don Gray, Givex CEO
Join Our Team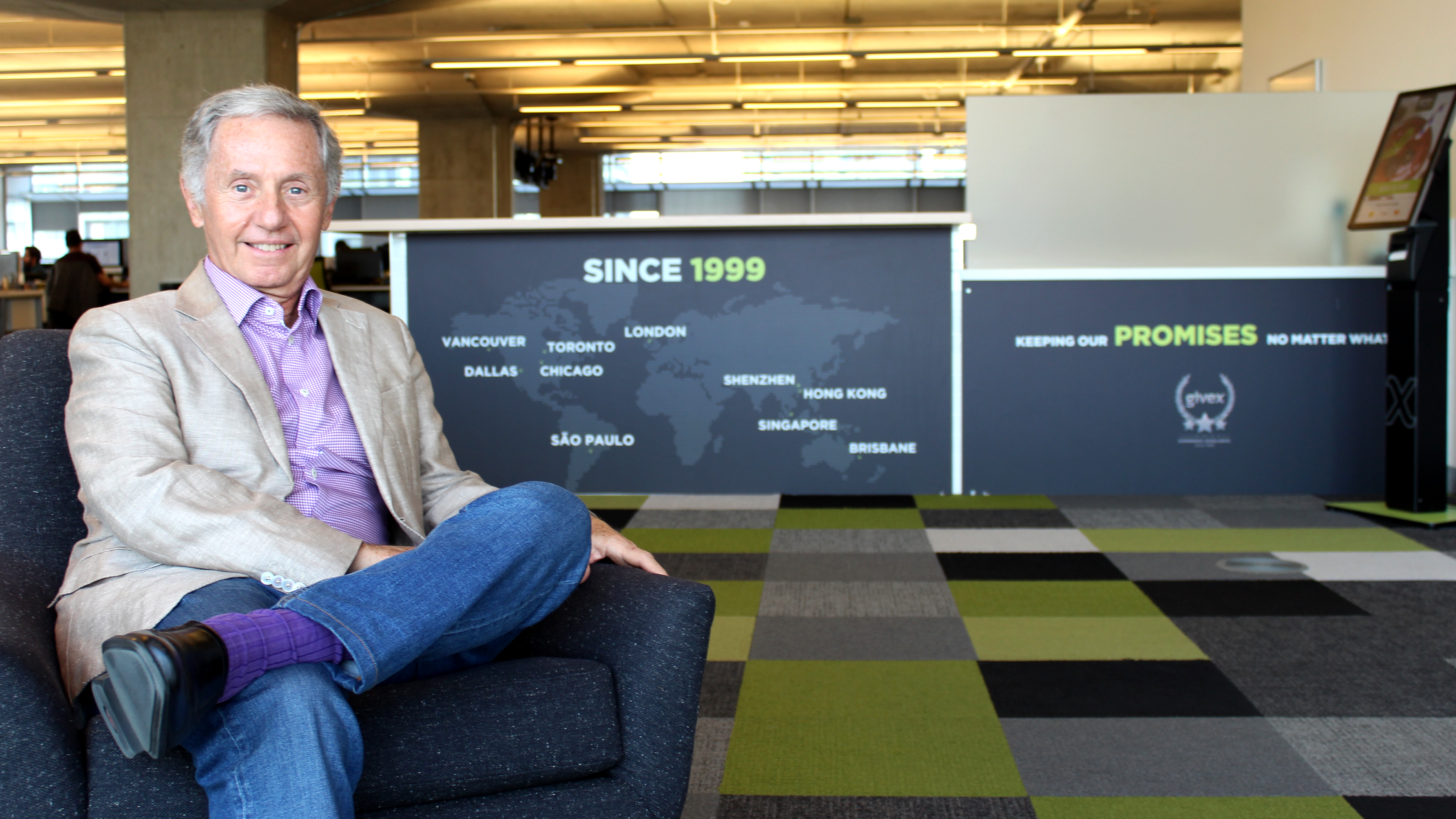 Our Company History
2023

15-year anniversary of Givex Australia and New Zealand

Givex Rewards subsidiary renews 15-year relationship with client Associated Wholesale Grocers, Inc (AWG)

Counter Solutions subsidiary named Top Supplier Retail 2023 at reta awards for Marks & Spencer implementation

2022

Trades on OTCQX under the ticker symbol "GIVXF"

Acquires Loyalty Lane

Acquires Kalex Equipment Services

Acquires Counter Solutions in UK

2021

Completes go-public transaction and lists shares on TSX under the ticker symbol "GIVX"

Acquires Pi Cash Systeme in Switzerland

Launches GivexPay our integrated payment solution powered by Adyen

2019

Acquires GiftCertificates.ca in Canada

Acquires Owen Business Solutions in Canada

Acquires Easy Information Solutions in Mexico

Givex opens Mexico City Office in Mexico

2018

Acquires ValuAccess in Hong Kong

2016

Signs partnership agreement with Linx to provide gift card and loyalty programs in Brazil

Givex now has over 750 integrations

2015

Opens Dallas, TX office

Acquires Paymentech gift card business, adding over 10,000 new client locations

2014

Opens Vancouver, BC office

Acquires Marqui CMS, a Content Management System to further enhance online capability

2013

Integrated gift cards with Paciolan, another Uptix partner, to enable their clients to sell gift cards.

2012

Develops mobile wallet and SUN (Single Use Number) system for secure transactions

In-house fulfillment setup in Australia and China

2011

Launched GivexPOS, our cloud-based ​t POS solution

Added ability to build and deploy specialized cell phone apps on all major cell phone platforms to enhance client-to-consumer communications

2010

Added cube-based ​ to our reporting capability

In-house fulfillment facilities setup in North America (Mississauga, ON and Gurnee, IL)

2009 cont.

Asian offices are opened in Hong Kong and Shenzhen, China

South American office is opened in Sao Paulo, Brazil​

Mobile is integrated with gift and loyalty platform

Givex is integrated with over 300 POS systems worldwide

2009

Launched Uptix Stored Value Tickets, integrated with Tickets.com, for event venues and sports industry.

Givex is integrated with over 350 POS systems worldwide and continues to add integrations

Integration of Campaign Manager so clients can coordinate sending of email and SMS campaigns using the Givex portal

Givex opens eighth data center in Sao Paulo and acquires ninth data center in Hong Kong

2008

Online Corporate Sales module developed

Givex opens seventh data center in Melbourne, Australia

Australian office is opened in Sydney, Australia

Givex is integrated with over 200 POS systems worldwide

2007

Givex opens fourth, fifth and sixth data centers

Givex launches Customer WebSuite

Givex is integrated to over 180 POS systems worldwide

2006

Launch of Mx-Coupon, mobile coupon solution

Winner of the European Card Based Solution of the Year

2005

1st Large UK based customer – 600 locations

Launch of Multi-merchant debit card in Canada

Opened third data center in London, UK

2004

Third Party Gift Card Mall launched

Second replicated data center in Miami, Florida

European office is opened in London, UK

2003

Currency conversion for gift cards

Electronic Coupon Engine

2002

Loyalty Program launched (Lettuce Entertain You Enterprises)

2001

Fully integrated Stored Value Card program launched

2000

First multi unit customer – Kelsey's International (Cara Operations)

1999

Full e-Gift Program software developed
Investor Relations
Invest in a profitable SAAS company with a 20+ year history of growth and a massive global footprint of household names with strong recurring revenue streams
Learn More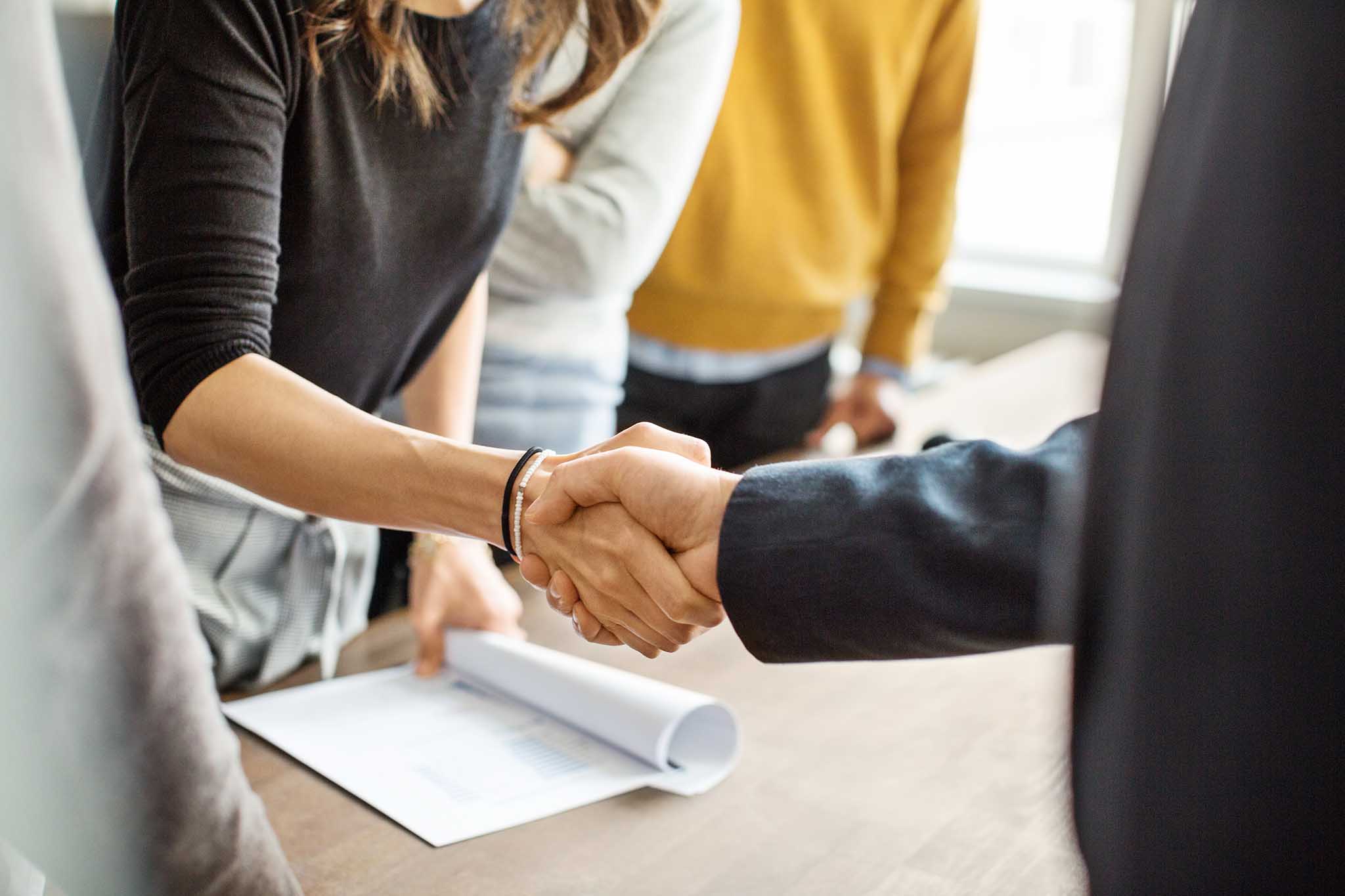 Operational Subsidiaries
Kalex
Kalex is an IT service and consulting business that specializes in physical and digital retail enablement. It has more than 15,000 client locations across every sector in Canada, including leading brands such as Burger King, KFC, Pizza Hut, Rexall and Taco Bell.
Loyalty Lane
Loyalty Lane is a 15 year-old marketing technology company providing a robust CRM solution. Loyalty Lane serves over 2,000 grocers representing 14,000 checkout lanes and fuel pumps, in addition to over 6 million registered consumers.
Owen Business Systems
For over 50 years, Owen Business Systems has specialized in servicing the hospitality and retail industries, providing restaurant, grocery, hotel and clothing retail businesses with POS solutions that meet their needs.
Pi Cash Systeme
Pi Cash Systeme is a leading Swiss provider of point of sale systems, automatic coin changers and badge loading terminals. It has provided secure and user-friendly payment solutions for hotels, restaurants and retailers for over 20 years.
Easy Information Solutions
Easy Information Solutions is a distributor and reseller of POS, accounting and administrative systems to hotel and restaurant brands in Mexico for over 20 years. It is known for its experience representing international technology brands in the Mexican market.
ValuAccess
ValuAccess Hong Kong Limited is a full-service provider of branded gift card and loyalty programs in the Asia Pacific region. It was established in 2005 in Hong Kong. It operates gift card programs in Malaysia, Singapore, China and Hong Kong.
Counter Solutions
Our WAY2PAY unattended retail platform provides self-order kiosks, smart refrigeration and other self-checkout solutions that help brands improve their customer journeys and drive productivity gains.
Netrix Solutions
Netrix Solutions is a one-stop-solution provider focusing on quality customer service for IT hardware installation and support in Hong Kong and mainland China. We provide a highly flexible service for our client's custom requirements and leverage our strategic partnerships with hardware vendors and service providers. We specialize in China/HK cross border communication solutions, telephone systems, networking equipment, networking services, structured cabling, Email systems, CCTV equipment/software, and more.