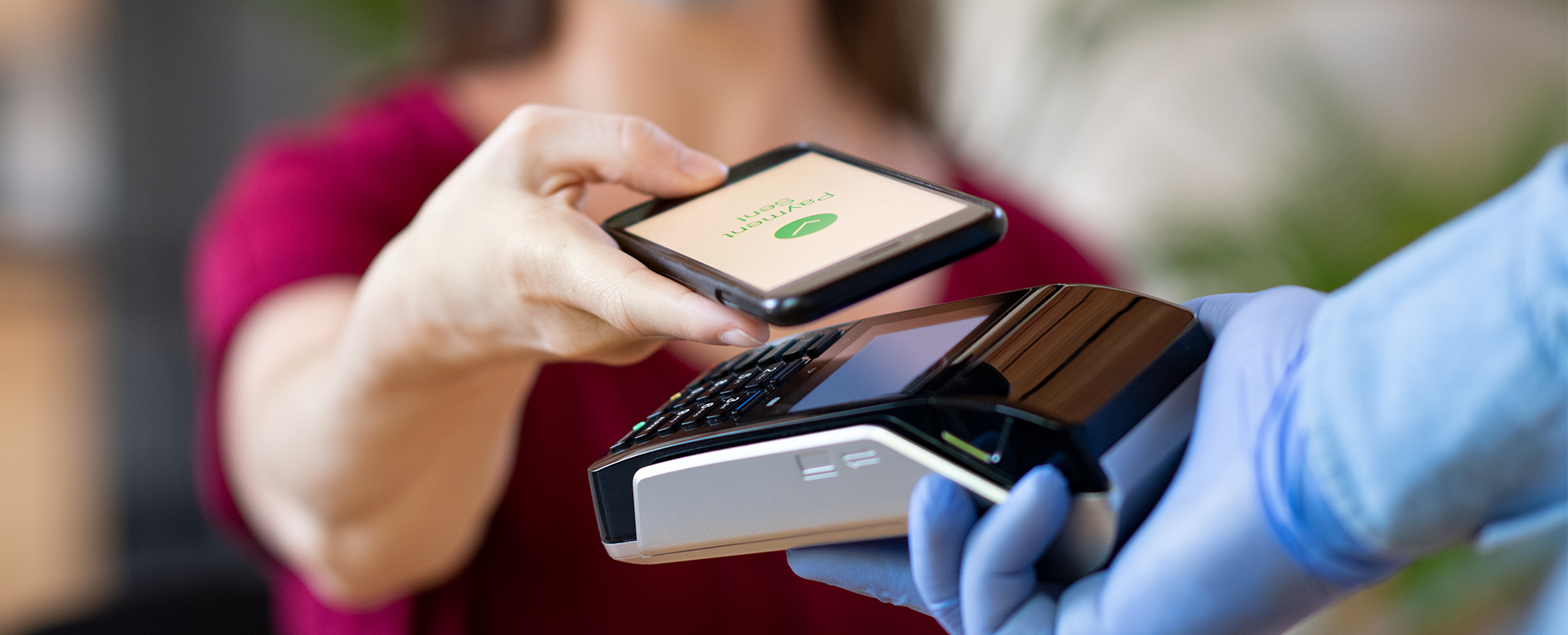 The Ultimate Restaurant Holiday Tech Guide
Running a restaurant in 2020 has been a challenge, but it doesn't need to stay that way in 2021. Here is a rundown of the ultimate technology that we recommend restaurants implement to have a successful 2021.
Online ordering system
As dining rooms are operating at less-than-ideal capacity, restaurants need to look at technology as a helping hand. It's time to invest in an online ordering system, whether that's with a third-party service or creating your own. An online ordering system's primary purpose is to provide customers a way to place an order from your establishment. With a mobile app or website, customers can browse your menu, see the current promotion you are running, and even place an order for delivery or pickup. While COVID continues to set new obstacles, having an online order system is ideal.
"Online shopping and food delivery provided a haven for consumers, both young and old, to purchase what they want or need without stepping into public spaces. Visits to the top 2000 North American eCommerce sites jumped 125 percent between March and June compared with the year-ago period, according to a Digital Commerce 360 analysis. Food delivery services saw impressive growth as well, with one provider reporting a 59 percent increase in food sales during the second quarter of 2020 compared with the same period the previous year." (Gift Cards to Drive the 2020 Holiday Shopping Season Whitepaper)
To help businesses get started with online ordering, for a limited time, we are offering 50% off Givex's Online Ordering setup fee.
For those looking for fixed costs and predictable expenses, this promotion gives you 50% off the setup fee for Givex's Online Ordering module and a unique, low monthly rate to fit your business expense targets. Click here to redeem this offer.
Gift Card Program
If you've ever considered getting a gift card program for your restaurant, then now is a perfect time. Implementing your e-gift card strategy now will help you in the slow months ahead. The global digital gift card sales are projected to hit $698.2 billion by 2024, but with this year in consideration, this number is predicted to be much higher.
Here are just some gift card stats you should know:
The adoption of e-Gift cards is expected to increase significantly over the next 4-6 quarters.
65% of gift card recipients spent 38% more than the face value
73.4% of adults will purchase at least one gift card this holiday
$44.83 Average spend on gift cards
58.8% of people surveyed would like to receive a gift card
45% of seniors will give a gift card within the next three months
Customers purchase gift cards, which increase foot traffic online and in store for the restaurant as they want to use their gift cards. A massive bonus for supplying gift cards is the LIFT possibility. We found that 65% of gift card recipients spend 38% more than the face value. Having a gift card also creates the possibility of customers purchasing more at the restaurant as they have a gift card to reduce the bill amount.
Loyalty Program 
You have customers coming in and supporting your business. It's time to reward them. We have seen coffee chains such as Starbucks and Tim Hortons roll out their loyalty program to reward their customers. An example of a popular loyalty program promotion that is "buy five coffees and the 6th is on us". This is a great way to get customers to only purchase from your establishment to rank up the points.
Providing a memorable customer experience is essential, but what are you doing to bring your customer back?
QR CODES
Throughout this pandemic, we got to see the use of QR codes rise amongst restaurants, but many are just scratching the surface of the possibilities with QR codes. QR codes have been used as a way for customers to view a restaurant menu on their mobile device and place orders. The beauty of QR codes is that they are cost efficient and quickly implemented. Many restaurants were able to get QR codes printed and implemented during the first wave of COVID. The question is, how will QR codes be used in 2021 in establishments?
What will you be incorporating into your restaurant in 2021? Need help deciding? Reach out to our sales team here
Recommended Blog Post: Having Your Own Online Ordering System Has Never Been So Easy

COVID-19 has hammered home the point that every restaurant needs online ordering to survive. However, developing their own app and ordering system has been too great a challenge for many operators.
But with Givex, getting started with your OWN online ordering system has never been so quick and easy. And that is the way it should be. All that is required is Givex's Customer WebSuite and one Star Micronics Cloud Printer, which will print out all online orders. Let Givex take over and give you a solution that combats your current struggles.