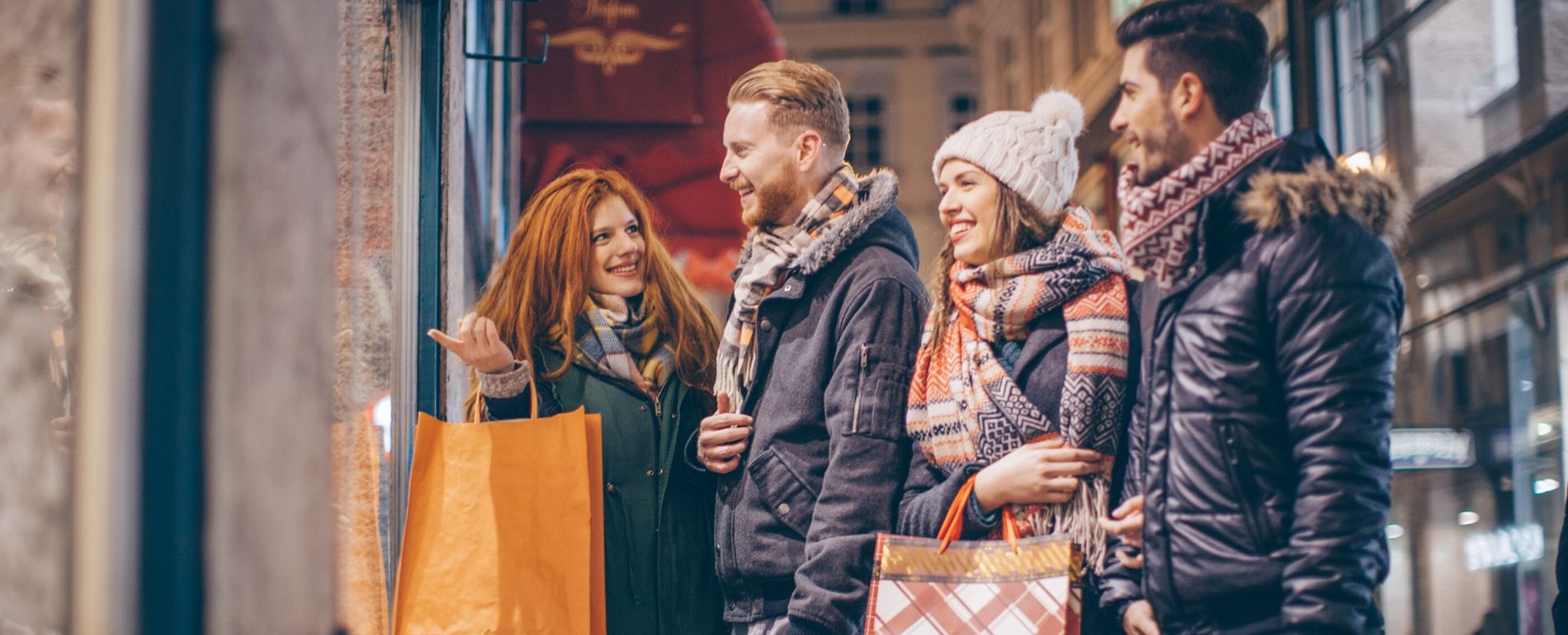 Here's How to Achieve a Successful Black Friday & Cyber Monday
Are you ready for Black Friday? Black Friday is one of the events that shoppers will be scouring to find the biggest bargain possible. The event is the day after the United States Thanksgiving, which is traditionally known as the busiest shopping day of the year.
As a business owner, it's wise to have your plan for Black Friday started to ensure you have a successful weekend. To help you succeed, here are some tips we know will help you draw in a crowd.
Doorbusters
No one can turn away from a good deal, and that's a behavioral point you can use to your advantage. Whether you run a retail or confection store, having a doorbuster helps drawn in customers. The doorbuster acts as a luring mechanism that allows businesses to attract customers to a store they initially may have never  visited. Once they visit your store, you have the power of store layout to entice additional purchases. Perhaps, introducing one huge and crazy deal on a select item or two will gather enough attention to guarantee a massive turnout.
Store Layout
As mentioned, the store layout is EVERYTHING! Deciding how to select, place, and display your products can make an enormous difference to your in-store sales. Make sure top-selling products are more accessible to customers or station employees with a mobile POS near those popular items. Customer experience is a massive trend for retail stores, and understanding this data helps you create a data-driven in-store experience.
Remember, Black Friday will present your store with the most opportunities it has had all year to welcome new customers. You know what they say about first impressions, right? It's imperative that your stores are well cleaned and exquisitely set up to greet customers when they arrive. Not only do you want to ensure high Black Friday sales, but you also want to secure repeat business down the road.
Use those beautifully designed flyers and signage to let your in-store shoppers know what deals you are currently offering. Place them in high-traffic areas like your point of purchase, windows, and next to your best-selling products.
Social Media
I think it's fair to say that there will never come a time when plugging your sales, discounts, in-store events, and contest on social is a bad idea. With Black Friday on the horizon, it's smart to begin plugging your sales right away. Be sure to reach out to your friends and followers to let them know your stores have all their Black Friday shopping needs.
Social media marketing can be expensive and have a low impact- if you don't know what you're doing. If you are doing your marketing in house, we suggest targeting  your ads by narrowing your audience to be only within a certain distance from your store. We call this approach geo-targeting. This helps attract people that are located near your business and are more likely to visit your stores and make a purchase. You'll get a higher return on investment (ROI) for what you spend as your audience is highly-targeted and is likely to convert into a customer.
The ad could be telling your shoppers of upcoming sales in advance and creating a sense of urgency by letting customers know what products are about to sell out, and when a deal is going to end. You can also share sneak peeks of upcoming discounts to build anticipation.
Promotional Holiday Emails
68% of shoppers say they pay more attention to company emails during the holiday season than throughout the year. If you've been collecting your customers' email addresses through your loyalty program, email newsletters, or even to send them an e-receipt, you should send them emails to let them know about your Black Friday sales.
The reason we say to optimize your current email list is that it can be up to 25 times more expensive to acquire a new customer through marketing than it is to retain an existing one. Existing customers tend to buy more often and spend more than first-time customers.
If you are not keen on blanket promotions but still want to do something on Black Friday and Cyber Monday, then why not be more exclusive with your initiatives. Reach out to your top customers and organize a unique promotional code just for them. This allows you to target customers you know with personalized messaging that is sure to bring them in.
Staffing
Do you have enough staff scheduled to support Black Friday shoppers? This is challenging to answer if you do not have any data from previous years to reflect on. Schedule too many and you risk spending too much on labor costs; schedule too few, and you risk having long lineups to pay.
To anticipate how many sales associates you need to schedule, we suggest using your POS system to analyze previous years' sales and reflect upon the number of employees you had. This way, you have an accurate comparison of how many staff is perfect for your needs.  
Faster Checkout Process
Even if you have enough staff scheduled, you can't eliminate wait time for your customers. The best way to avoid losing sales is by reducing the time spent with each customer upon checkout.
A Cloud POS removes the need for lineups and traditional cash registers. With a seamless interface, customize your workflow so cashing out customers is easier than ever before.
Customers are busy-especially leading to the holidays. A fast, frictionless in-store shopping experience is a surefire way to delight them, lose fewer sales due to long wait time, and serve more of them.
Black Friday and Cyber Monday is a yearly event, but to make it a successful one requires a solid strategy and technology that works with you rather than against. Use these tips to make this year's sales a standard to achieve for the following years.
Suggested Blog Post: 5 Restaurant Trends to Watch in 2020
As the end of the year approaches us quickly, many industry experts analyze the past year and predict what technology trends will dominate in the upcoming year. We wanted to give you some insight on 5 trends we believe will make an impact in 2020. Attention all restaurant owners, you may want to take a quick peek and see what 2020 has in store for your business.