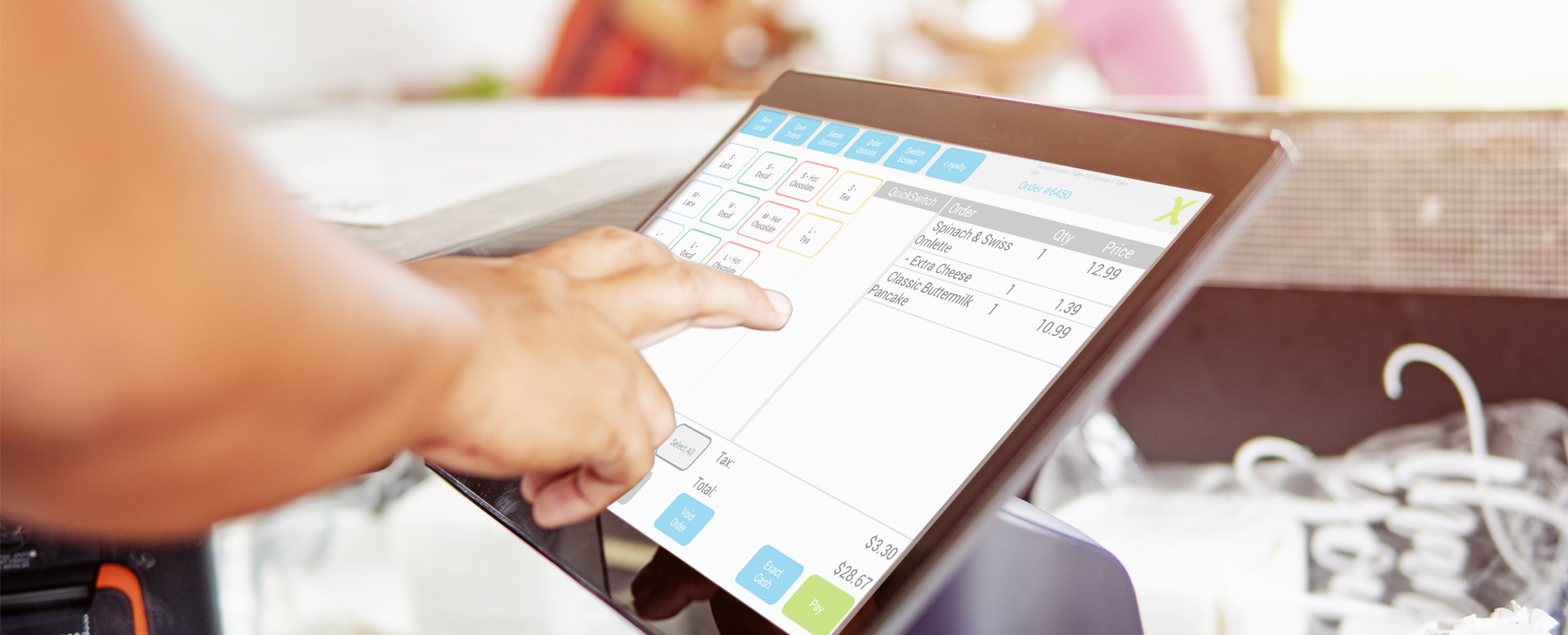 5 Restaurant Trends to Watch in 2020
As the end of the year approaches us quickly, many industry experts analyze the past year and predict what technology trends will dominate in the upcoming year. We wanted to give you some insight on 5 trends we believe will make an impact in 2020. Attention all restaurant owners, you may want to take a quick peek and see what 2020 has in store for your business. 
Ordering Kiosk
Kiosks are being used in many environments, at gas stations, printing your boarding pass, and withdrawing money. The use of Kiosks are endless, but they have only recently been moving towards the restaurant and Quick Service restaurant industry
The benefits of Kiosks go on and on, but to name a few, Kiosks reduce the time customers spend in line. One thing is sure with each passing year, people no longer have patience and search for instant service. Having one or multiple Kiosks allows customers to order for themselves at their own pace. A kiosk can process orders faster and upsell additional items on the large display.
The appeal for Kiosks is on the rise in a QSR setting, as the general rule of thumb in the industry is to reduce customer wait time. In the end, the rise of Kiosks can make improvements on guest experience, reduction of labor costs, and increasing efficiency.
Sustainability will take Center Stage.
As news about climate changes, disappearing rainforest, and plastics in the oceans dominates the news cycle and our social feeds, consumers are demanding sustainability in all forms of packaging, quickly making this integral to today's food and beverage operating model. Whether it's swapping out Styrofoam and plastic for paper or bamboo, or buying ingredients from sustainable sources, sustainability will sweep the entire industry in 2020. The heightened focus on single-use plastics is not just a fad but a reality that goes beyond the purge of the plastic straw.
Delivery: You Don't Get a Second Chance to Do it Right
As delivery gains in popularity, the ability to optimize delivery routes becomes more critical to ensure speed, efficiency, and food quality. While a lot of restaurants outsource their delivery service, food quality must remain the same while it is being delivered. A lot of customers blame the restaurant for cold food. Delivery management technology can help monitor the driver's profile and provide them guidance on the best routes, keeping your customers in the loop along the way.
Liz Smith, executive chair of Bloomin' Brands Inc., was an early casual-dining adopter of delivery, saying the company started working on it about four years ago. "Order accuracy and speed are table stakes" she said, "You don't get a second chance to get it right."
Voice Assistant Domination
When Denny's customers can order delivery from Amazon's Alexa, and Dunkin's fans can ask Google to arrange for a dozen donuts, boxed and ready when they arrive at the drive-thru, it's probably time to consider how you'll stay competitive in an era of voice assistants. At the start of the year, 1 out of 6 adults in the US owns a voice-activated smart speaker, approximately 39 million people to put it all into perspective. Currently, voice assistants are being adopted even faster than the smartphone, and 65% of people claim that they will not go back to life without their voice assistant. Now, what do restaurants have to do with voice?
Voice Assistant-enabled ordering using the Amazon Echo (Alexa) or Google Home application programming interfaces (APIs) may not just be for customers ordering from home. It also could be applied to the store. Imagine walking up to a self-order kiosk, and instead of touching it, you order conversationally using your voice. Or in the drive-thru, a car full of hungry customers places their order, talking with a voice-assistant-enabled order taker, and their requests get queued into the POS system just like any other order. If you accept phone orders, but the store hits a busy moment, voice assistant technology could take a customer's phone order and enter it in your POS as if the customer had ordered via any other ordering channel you offer. What's more, because it's Artificial Intelligence-driven, the voice assistant ordering system would 'learn' and continually improve based on actual orders and spoken language.
Healthier Alternatives
The trend for natural and organic food is not slowing down. Its popularity is increasing, and we fully expect 2020 to boom for this market. Across Europe, consumers are rejecting products that contain too many additives and embracing ingredients that are labeled organic. This is evident in the supermarkets where natural products are dominating the aisles, and all-organic food stores are popping up in every corner.
As consumers continue to seek healthier food and look at the ingredients as many have special dietary needs, we can expect to see more dishes that will meet the current nutritional restriction. Hands down, watch for vegetarian, and vegan menu items. The growing acceptance of plant-based proteins requires you to be creative and provide plenty of options for your guests. I think it's safe to say that companies such as Beyond Meat will continue to produce more products for this niche market.
Your customers have already embraced these trends in their personal lives. It's time to make sure you can keep up with them.
Previous Blog: Holiday Trends 2019 – What to Expect

It's time to unpack those store decorations and hit the ground running come November.  As last year's holiday e-commerce sales demolished all records to date, with $122 billion in sales. It's safe to say that this year will likely be similar or even more in e-commerce sales.