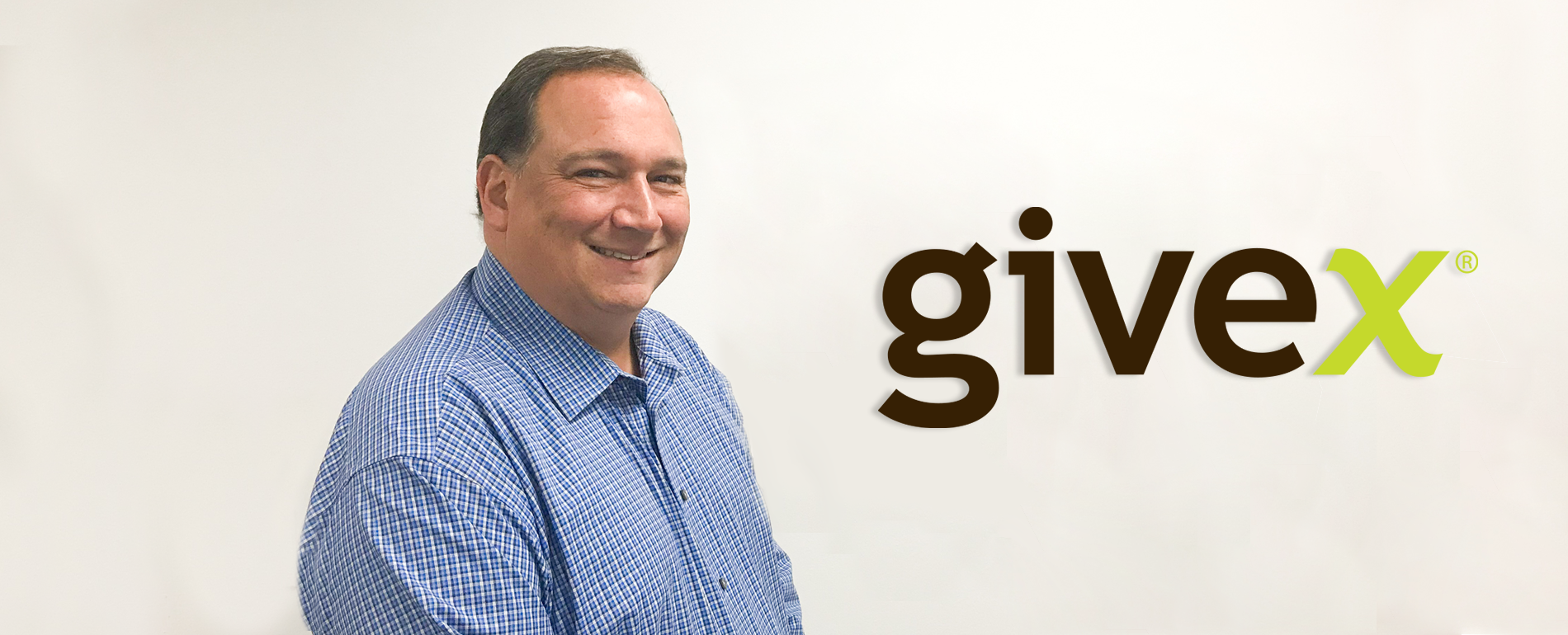 Flashback 10 Years Ago – My Desk Was A Cardboard Box
With this new blog series, we take an inside look at Givex and the people behind the technology created to streamline your operations!
Here is our Director of Business Development and Director of Fulfillment Services, J.C. Hoopes:
When I was first hired, I spent the first year getting the Gurnee fulfillment house up and running.  Once that was complete, I transitioned more and more into a Sales/Client Relations role. Givex was my client.  I worked for the company that did 3rd-party fulfillment for Givex.
One of the biggest challenges was when I was opening a new service for Givex.  A 3rd-party had always done fulfillment.  We had no building, no staff, and we had no warehouse management system…we were starting from scratch.  At my first meeting with FedEx, my "desk" was a cardboard box across two garbage cans with a folding lawn chair.  But Don and Debra and the entire Givex team were amazingly supportive.  We found a perfect facility, got all the needed furniture and equipment, and got it set-up.  We worked with developers to create a system we needed for inventory and order management. Six months after being hired, we were able to ship our first orders.  It's not always easy to get something from a mental image to a working program, but the Givex team was innovative and ingenious to make it work.
It's never dull, that's for sure.  I love that I get to keep one foot in the fulfillment operations while mostly focusing on sales and keeping customers happy.  Fulfillment Operations and Sales/Client Relations bring very different challenges to solve, but Givex lets me experience both, and that keeps my role extra exciting.  I also love that Givex is always changing.  There are still new products being offered, new services, enhancements being developed. These keep life at Givex fresh and exciting.  There's never a "same old, same old" here.
While I'm happy doing what I'm doing, I always welcome a new challenge and a chance to stretch myself.  I would welcome an opportunity to move into a broader management role within Givex and perhaps share the benefits of my years (and years and years, and I'm old) experience.  I think it would be exhilarating to go through the process of re-opening a new Givex office or service somewhere else someday.  I'm sure Givex will continue to grow and expand so hopefully it'll happen.
Interested to start a career with us? Come see what we have to offer!
PREVIOUS EMPLOYEE HIGHTLIGHT BLOG POST: Building Uptix from the Ground Up!

I started with Givex, mainly working with POS partners and resellers, building relationships and supporting them so they could passionately sell and represent our product. I then moved on to help manage large hospitality accounts and nurture relationships that led us into the Hospitality industry.