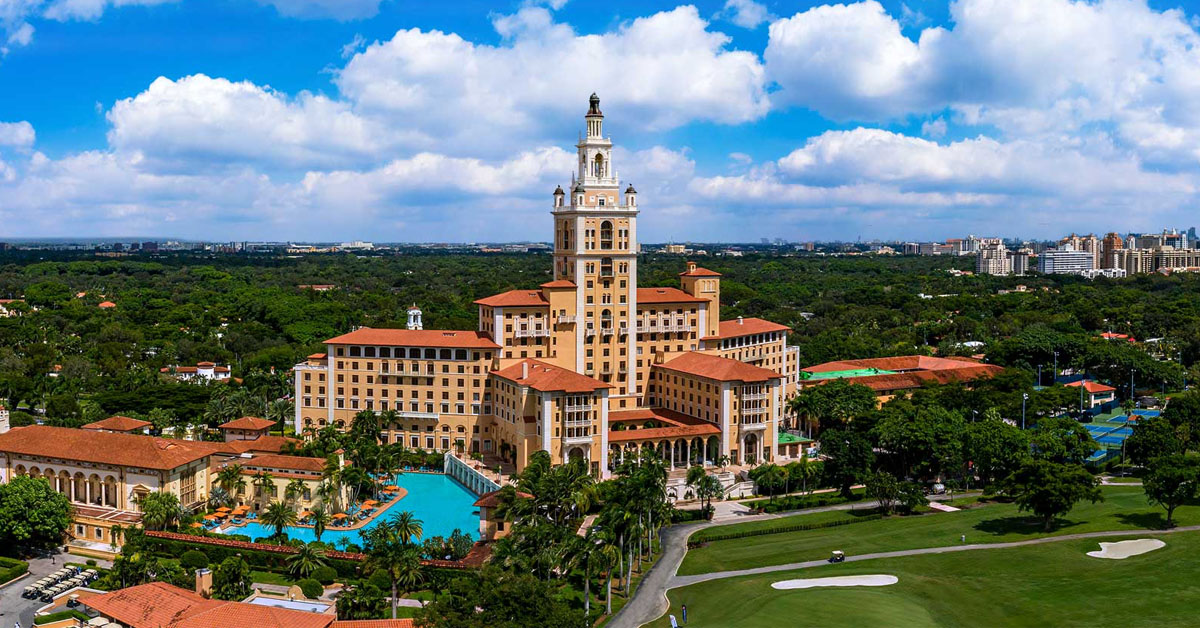 Case Study
How We Helped The Miami Biltmore Hotel and Resort
Through integration, Givex provides the vital link that connects their card programs to various POS systems on the property.
Implemented a new stored value gift card program that can be used at any on sight facility and online
Givex custom developed website broadens their client base and enables the sale of physical and E-gift cards
Insightful data gathered by Givex for both online and physical sales channels help measure the success of the program.
The Challenge
When it first opened its doors in 1926, The Biltmore Hotel was one of the most fashionable resorts in the United States.  Inspired primarily by the classic architecture of Spain, Italy and the Moors, the award-winning property is situated on a lush tropical setting in the Coral Gables area of Florida. Over the years the hotel has played host to its share of royalty, dignitaries, presidents, celebrities, and gangsters.

The Biltmore was looking for a flexible stored value payment program to replace the custom gift card solution they had been using since it was implemented in 2003. The solution had to be compatible with all of their existing systems allowing gift cards to be redeemed at every location on the premises. Givex was chosen because of its integration to the various systems on the property. 
Our Solution
Givex replaced their existing website and developed a new site that showcases their brand, prioritizes usability and engages online visitors. 
Givex is integrated to the various POS systems used by the hotel, retail, spas, and restaurants; therefore, all gift card transactions and data are linked to one centralized location. 
Existing card numbers and transaction history from the previous provider was imported into the Givex system allowing for a seamless transition for the properties and the clientele. 
Only Givex had an interface to all of the internal components. Integration was the key and ultimately the deciding factor.

MARC STIDHAM, CIO / DIRECTOR OF REVENUE, THE BILTMORE HOTEL AND RESORT
The Results
We chose to use almost all of the gift card components offered through Givex. ​​​

We've completely moved all of our gift card processing over to Givex and now utilize all on premises and website related sales via Givex. The direct integration allows us to track sales and redemptions by location, which in turn allows us to compare sales figures from our previous custom systems easily."

-Marc Stidham, CIO / Director of Revenue – The Biltmore Hotel and Resort