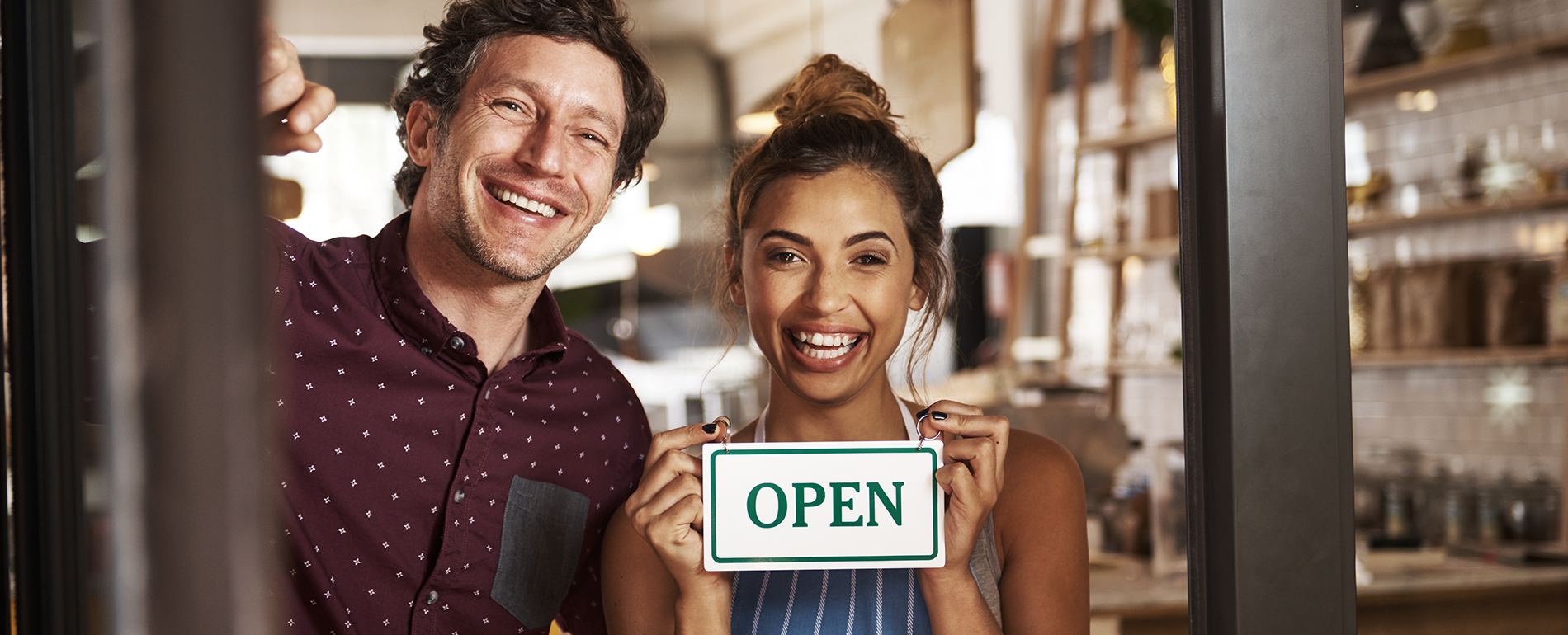 The State of Restaurants: Time to Adapt
The restaurant industry is well-versed in overcoming issues like tight margins, short deadlines, fierce competition, and the need to adapt quickly to meet new challenges. COVID-19 has already had a significant impact on the hospitality industry and over time, the full effects will become clear. It's a stark reminder of the need for agility in the sector, but also of the fundamental role that such establishments play in people's lives.
Despite rise of internet delivery, and the natural turmoil of a highly competitive industry, dining out has always remained extremely popular. Trends such as experiential meals and meat-free alternatives will offer exciting opportunities, and restaurants will continue to thrive, while weathering some unprecedented storms. 
Meanwhile, a revolution has taken place in technology, and it has started to make its way into restaurants. Automation, big data and machine learning are on track to change the way that many industries do business, and the restaurant sector is no exception. Modern solutions allow restaurants to automate processes, collect valuable data, track demand, and improve the customer experience in unprecedented ways. Savvy restaurant owners can cash in by streamlining their processes and using data to serve up exactly what people want. Technology, in other words, offers a competitive advantage in a turbulent industry. 
Using the right technology can massively improve a customer's experience while still cutting costs for the owner and making the staff's lives easier. Owners can benefit from avoiding expensive mistakes such as double-bookings or spoiled inventory, while waitstaff can breathe easy as convenience-focused automation alleviates the burden of simple, repetitive tasks. 
However, technology isn't always easy. Here are the top three reasons restaurants said they struggled to implement the latest tech: 
Costs
Training staff to use the technology

 

Integrating new technology with existing systems
Our survey found that the most significant challenge in implementing new technology was cost, yet technology costs continue to drop. When you consider what you're getting for your money, technology offers a better value proposition than ever before at a more reasonable price: technologies that were once exclusively available to multinational chains have become available to restaurants of all sizes – and at affordable rates. Additionally, while some technology does still have a high upfront cost, restaurants should keep in mind the total cost of ownership, the value of increased efficiency, and potential savings from new systems. 
At Givex, we know first-hand from customers that existing technological solutions are often too expensive and too hard to learn. But restaurant technology is too important to ignore – it's the key to growth and keeping up with customer's eating habits. 
For example, we know that stock-taking – from ordering shipments to keeping track
of them and using inventory before it expires – can be both time consuming and error- prone. That's why modern POS systems have advanced inventory control. The system can track inventory and display it both in-store and online and can automatically reorder when stock falls below a preselected threshold, guaranteeing that your restaurant will never have to cross a popular item off of the menu again. 
Tableside ordering solutions allow real-time updates to the menu and free up staff. They also provide a novel ordering experience that can be customized to suit your restaurant's feel and reduce the incidence of errors, further saving restaurants money. They improve the customer experience by making payment, including splitting the bill, seamless and straightforward. This technology also generates critical data on what guests want, providing insights that no paper menu could ever offer. 
Even the most precise, up to the minute data is wasted if there's nobody to interpret it. However, expert analysis can be expensive and slow – which just won't do in the fast- moving restaurant industry. The right analytics platform will automatically aggregate data and serve up analytical reports at the press of a button. These systems can process vast volumes of data and break them down into human-readable graphs and summaries to provide decision-makers with the information they need. 
Overall, despite a temporary shutdown to stem the spread of COVID-19, things look positive for the restaurant industry. There are many challenges ahead, but solutions
exist for businesses that are willing to look for them. Restaurants which take a proactive approach to overcome challenges by planning and adopting the right technology for their needs will continue to succeed.