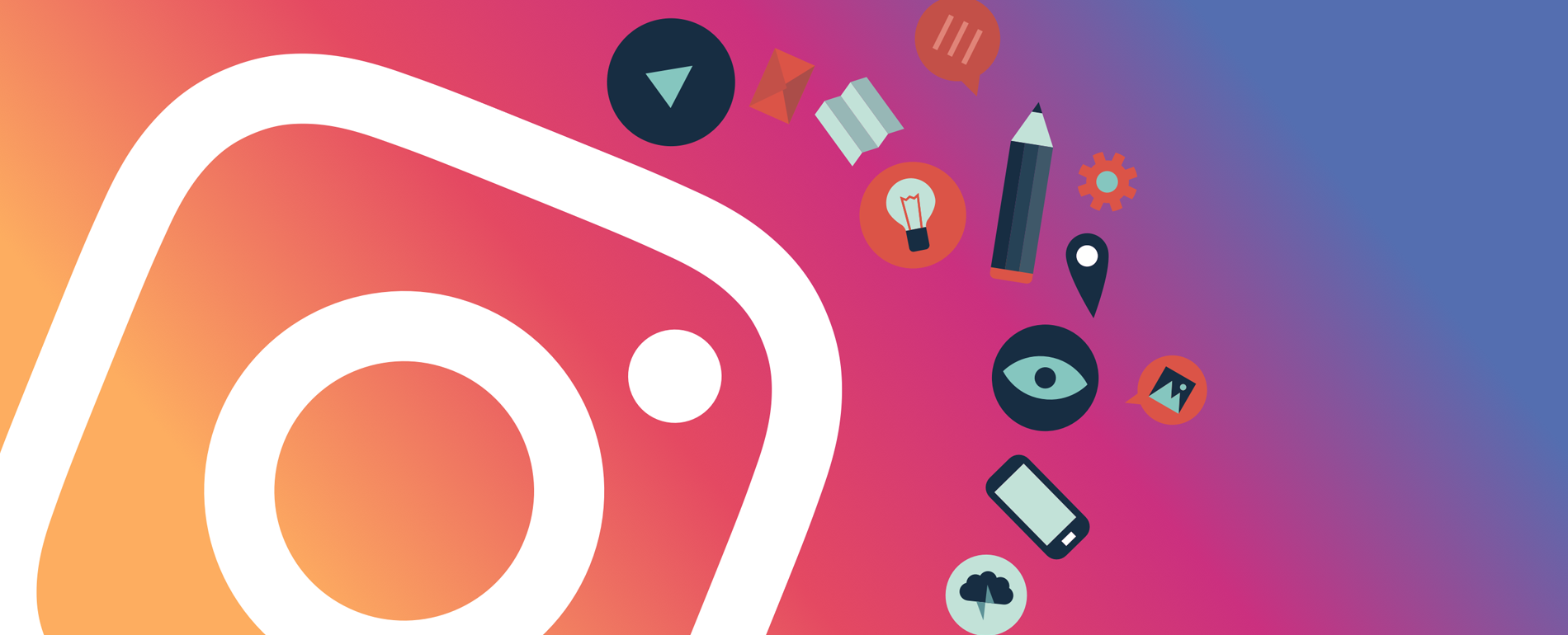 Tap the Instagram Social Tree to Move Your Restaurant Ahead
Millennial consumers, born between the year 1980-2000, were raised on the Internet and mobile devices. They are seen as tech-savvy and significant influencers in all industries, including food.
Social media platforms such as Instagram are rushing the ability to drive sales via effective advertising. Whether you are a small restaurant or a restaurant chain operation, your business has a lot to gain with Instagram. From using a micro-influencer to help your brand awareness to launching your marketing campaign, the potential is endless. 
INFLUENCER MARKETING
On May 1st, the F8 event discussed new features that will benefit not only the user but business owners. One feature allows consumers and influencers to tag specific brand products in their post to give your consumers a direct link to the particular product used. The user can even purchase your products within the app by simply clicking on the photo link. The entire transaction would occur on the app without being directed to another site making it the perfect one-stop shop.
Millennials are easily influenced by current trends in the market as well as the influencers they follow. Reaching out to a local influencer that has a loyal community of food lovers for instance with good engagement level can help increase your exposure. Restaurants can also add influencer marketing to the mix. Partnering with an influencer can help increase brand awareness, engage with target audiences, increase your social followers and drive traffic to your restaurant.
When starting an influencer marketing campaign, it's essential to keep in mind your marketing goals. If you want to increase followers or brand awareness, consider a gift card or food giveaway. If you're going to drive engagement with your brand or are launching a large-scale campaign, look at a series of sponsored posts with influencers who align with your target audiences and have an engaged following- helping drive your call to action and messaging with their followers.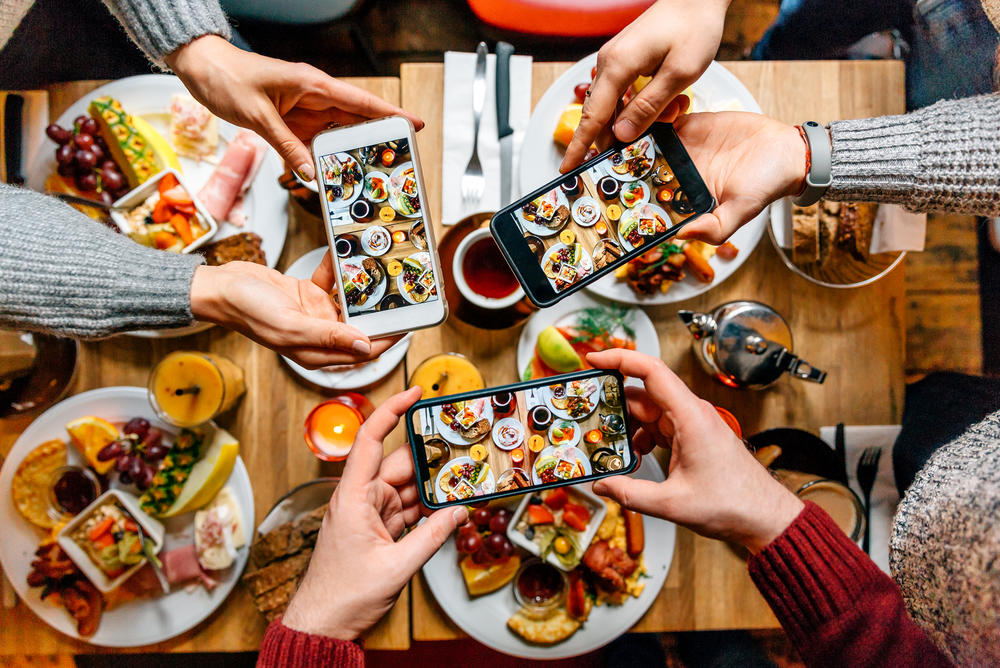 MOBILE FRIENDLY
One cannot over-stress the importance of being mobile friendly. Younger, mobile-savvy consumers will want to buy your products or services and learn more through their mobile devices. A study by eMarketers shows that US adults spend an average of 3 hours, 35 minutes per day on mobile devices in 2018. Apps account for over 90% of internet time on smartphones. It is essential for food, retail, and other industries to have a digital presence to reach their target audience on a platform they currently use. Keep in mind that millennials generate the most substantial usage of mobile devices of any generation, and their mobile devices present an opportunity to engage with them.
Creating a shopping experience optimized for smartphone is now possible through the Instagram and Facebook platforms. Shopping is also becoming more integrated into the app, with users able to start tapping on items they like in a post and buying it "on the spot."
"Today, creators tag the brands they are wearing, add details in the caption and respond to countless comments and DMs. With the ability to tag exactly what they're wearing, creators can get back to expressing themselves and sharing what's on their mind, which will make their followers happy too." – Instagram
TRENDS
The prevalence of Instagram has brought many food trends – exceptionally healthy eating trends, mainstream more quickly. Instagram has introduced us to trendsetting menu items like avocado toast and matcha lattes and helped establish highly engaged communities around healthy eating and special diets. There is a $9 billion demand for healthy food in restaurants across the country.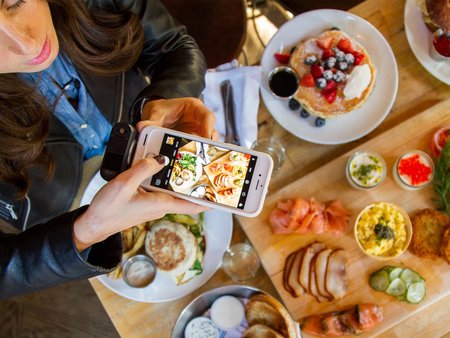 One of Instagram's most widely used features is the ability to use hashtags to track trends and reach target audiences with your content. For example, if you're an Italian restaurant based in Toronto, follow and monitor location-based hashtags such as #TorontoItalianRestaurant and general hashtags like #italiancuisine and #torontofoodie to see both local and global food trends.
You can then tailor content and photos based on your findings on what topics and trends are the most popular. As an Italian restaurant in Toronto, you could promote a special offer to help drive engagement on a slow restaurant day. To further drive engagement and reach Instagram audiences, you should be using a variety of hashtags, including those you're tracking, in your content as well.
According to Hootsuite, 80% of Instagram users say they follow at least one business on the app, and 75% take action after looking at a brand's content. Instagram has become a marketer's dream of visually driven content, and one of the platform's favorite topics is food.
Whether you're growing a multi-unit chain or a mom and pop restaurant, there are multiple approaches to using Instagram to leverage healthy eating trends in your restaurant marketing strategy.