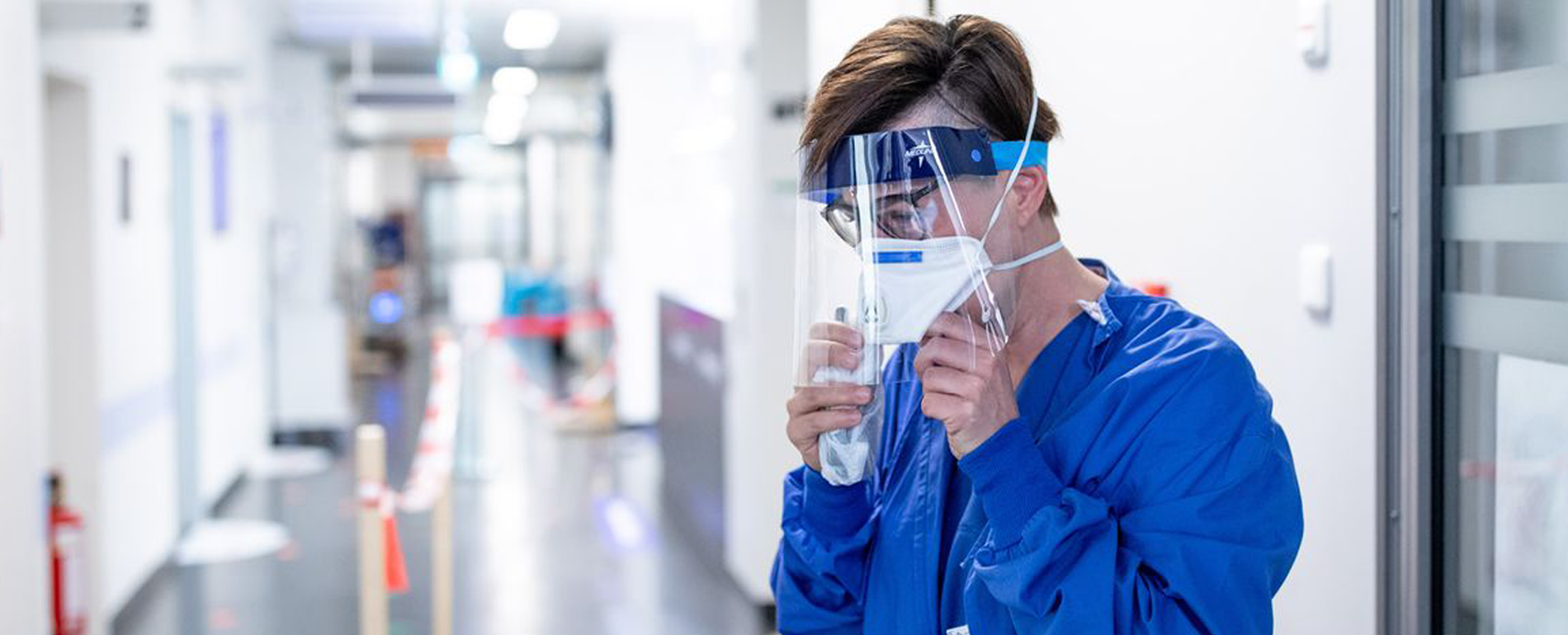 Shifting Operations to Protect Local Communities
"For every 1,000 face shields sold, AllCard will be donating 70 shields to frontline healthcare."
AllCard, a manufacturing company in Cambridge Ontario, has been providing state of the art products for over two decades. Their primary business has been in the gift card and loyalty sector and they are a long-time partner of Givex. However, due to the pandemic, regular card production was at a halt by mid-March, placing the company in a challenging situation. Gift cards and loyalty cards are a large portion of AllCard business, supplying for companies such as President's Choice, SCENE, the Hudson's Bay Company, and Canadian insurance card. However, the slow sales allowed the company to utilize its raw material in another way.
AllCard has since been working tirelessly to produce protective gear for their local communities.
Currently, AllCard manufactures its own PVC Face Shields that provide optimal visibility and provide full-face protection. Now the shield has been sold to local hospitals, clinics, pet clinics, senior homes, retail stores, and grocery stores across Canada from Nova Scotia to British Columbia. 
We got a chance to speak to the President of AllCard, Mark Brown, to get some details on how the company pivoted to manufacturing protective gear and future projects. Mark mentioned that once the pandemic hit, card production orders slowed down, leaving plenty of raw material on-hand. The team had the idea of using clear plastic to develop a full face shield.
Noticing the challenge for consumers to get their hands on masks and supplies, the company started manufacturing them in-house and reaching out to businesses to ask if they required supplies. Apart from PVC full face shields, AllCard is selling regular face masks, floor decals for physical distancing, and hand sanitizer. Their products have been sold across Canada to help essential businesses open during the pandemic amid shortages of protective gear.
The company's vision was to help create a space where people could purchase all necessary protective equipment with ease. AllCard partnered with local businesses to help the community find safety products in one convenient location. They are working with local organizations to make donation to Senior Care Facilities. 
The company has sold over 20,000 shields, resulting in 1,500 shields donated to Long Term Care homes.
In addition to mask production, the company has developed a sanitation chamber that will eliminate the bacteria on the face mask but not remove the essential protection layers on the mask. The chamber has been tested at Cambridge Memorial Hospital for a few weeks and is currently awaiting results for it to be used. Due to limited supply, healthcare workers are only allowed to use one mask per shift. Although the process of approval may take a few months, having a sanitization chamber that can sanitize face masks would be a great help to workers. 
If you need a face mask, mask filters, face shields, hand sanitizer or floor decals, be sure to check AllCard's website to purchase for your business allcardshields.card-store.ca
You'll also be helping AllCard fund face shield donations to frontline healthcare workers.