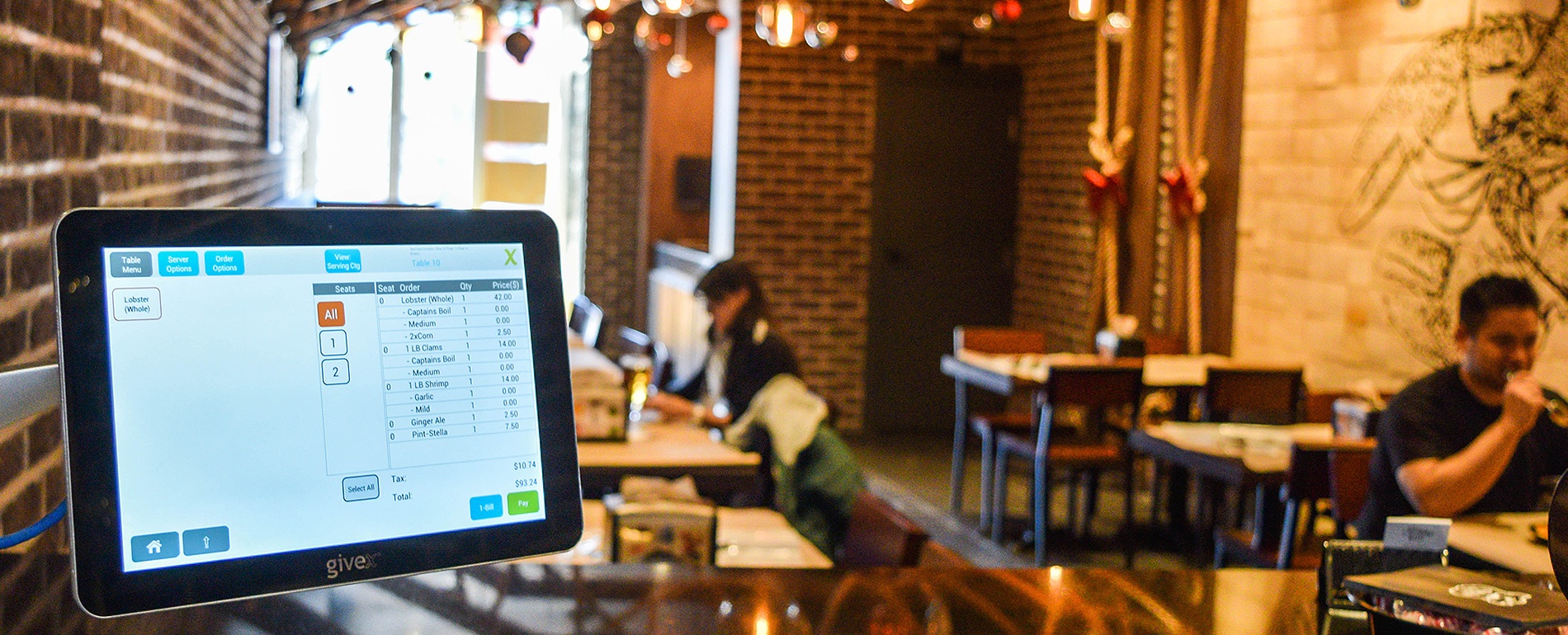 Set Sail with The Captain's Boil as Brand of Cajun Inspired Seafood Expands Canadian Presence
Toronto, ON – Givex, the global cloud-based operations management solution, recently announced its partnership with The Captain's Boil to equip their 22 locations with Vexilor POS. Givex's all-in-one turnkey solution will provide The Captain's Boil with the desired scalability needed to accommodate additional locations across Canada and the United States, and will help the franchise streamline operational efficiencies as it continues to grow.
"With our previous legacy system, running one report would take several hours," said Andy Huang, Senior Business Development Manager, The Captain's Boil. "Consolidating data from various sources became a very manual process that involved multiple spreadsheets, Google documents and even handwritten reports from some franchisees. Vexilor's impressive suite of reports simplified the accounting process and allowed us to drill deeper into our data faster and with more clarity. The Givex administrative portal site gives us more control over the use our data and allows the corporate office to manage multiple tasks efficiently."
Another deciding factor was Givex's omnichannel approach to sales and the ability to provide a seamless purchasing experience across multiple devices, such as online ordering. Since a large percentage of The Captain's Boil patrons are tech savvy millennials, the restaurant now has the ability to connect its customers to the brand via mobile and online channels. Moreover, Vexilor's semi- integrated payment solution for paying at the table and its integration with two of the restaurant's existing payment processors, Alipay and WeChat, played an important part in The Captain's Boil decision to switch to Givex.
The restaurant's concept was inspired by traditional Cajun Louisiana style recipes and marries high-quality seafood, such as mussels, crawfish, and crabs, with an aromatic mixture of Asian spices.  The winning combination of flavours, lively atmosphere, and spirited philosophy "feast like a pirate, dine like a captain" resonated with customers and the brand quickly grew from nine operating stores to sixteen in less than a year. It was at that time that the owners realized that they needed to do something about their aging POS and reached out to Givex for assistance.
"We're very excited to work with fast-growing restaurant chains like The Captain's Boil," said Don Gray, CEO of Givex. "Our POS solutions are enterprise driven, which allows each location to operate independently but still have an overview of the organization as a whole.  Vexilor will bring new insight into their operations, giving them the knowledge they need in order to make better business decisions."
ABOUT GIVEX®
Givex is a global cloud-based operations management solution designed to streamline business efficiencies and generate valuable and actionable customer data. Since its founding in 1999, Givex has provided operational intelligence across a wide of variety of industries, from restaurant and retail to hospitality and the service sector, offering a fully integrated suite of customizable products, including gift cards, loyalty, Vexilor™ point-of-sale (POS) system, Tiqer™ Tableside Ordering and Rx Analytics. Givex's Uptix™ ticketing solution transforms traditional sports or event tickets into a mobile interactive platform, providing event managers with new insights into their customer base and the ability to elevate the fan experience. With more than 16 billion transactions conducted across more than 55 countries, Givex is at the forefront of how brands will compete for customers now and in the future.