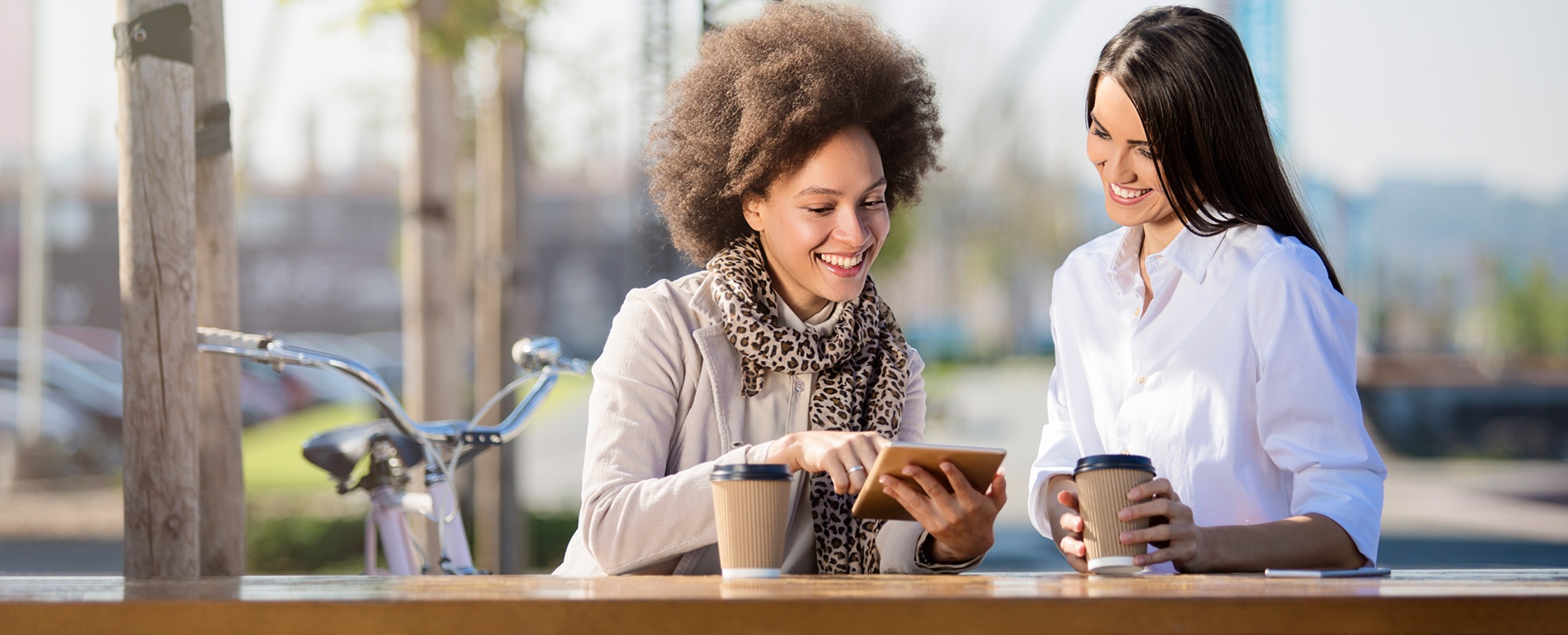 Givex®'s POS Solution for Aroma Espresso Bar Fuels Rapid Growth
45-Unit Coffee Chain Strengthens Canadian Foothold Utilizing Cloud-based Vexilor™ Point-of-Sale System.
TORONTO, ON – Givex®, the cloud-based customer engagement solution that streamlines end-to-end business operations, has created a valued partnership with Canadian-based coffee concept Aroma Espresso Bar. Givex's Vexilor™ Point-of-Sale System has been deployed at all of Aroma's 45 locations across Canada, integrating its payment, gift card, loyalty and catering solutions, to support the chain's rapid growth.
"One of our top requirements in the POS vendor selection process was being able to have face-to-face interaction" said Amit Kaminer, Head of Marketing & Technology at Aroma Espresso Bar. "Givex is based in Canada, which gave us the opportunity to meet with the developers and top executives working diligently behind the scenes for our brand. On top of that, they were willing to go the extra mile for us by asking us how we wanted our business to be run and then working with us to develop a system that meets our operational needs, and not the other way around."
As an espresso bar with a European approach, one of Aroma Espresso Bar's most challenging projects was getting cashiers trained properly on the brand and its gourmet menu offerings. With diverse product offerings ranging from baked-fresh pastries, breakfast, sandwiches, salads prepared to order to a wide array of espresso-based drinks and specialty beverages,AromaEspresso Bar wanted to streamline its POS system to make it as simple as possible for new hires.
"Overall what we've accomplished here is a solution that fits our needs with an agile partner that is willing to learn, adapt and address our concerns as they come up," said Kaminer. "We've created a symbiotic relationship with Givex where we bring operational knowledge to the table and they bring their technological insight on the marketplace. That's why we have Vexilor in all our locations. I'm confident that Givex will continue supporting as we continue to expand."
In addition to its POS capabilities, Aroma Espresso Bar needed a solution that could work well with other key providers that were essential to its innovation-focused strategy.
"Givex's approach is to work with clients to customize solutions that fit their business needs," said Don Gray, CEO of Givex. "In this case, it was in the areas of flexible ordering interfaces, mobile apps and online ordering, where we worked closely with Aroma operators to provide them with an integrated, seamless experience."
With nearly two decades of experience in the gift card space, Givex has launched critical new innovations, from gift card processing, production and fulfillment to loyalty program integration and the implementation of advanced analytics. Vexilor is designed to capitalize on all of those advances by pairing with Givex's full suite of products, presenting an advanced new end-to-end option for restaurants to help better target their customer base.
"Being able to watch an innovative client like Aroma Espresso Bar grow has been one of our most celebrated achievements at Givex," said Gray. "Playing even a small role in their success demonstrates how valuable our customized solutions can be. We are excited to continue working alongside their team as they continue to expand nationwide."
About Givex
Givex® is a global cloud-based operations management solution designed to streamline business efficiencies and generate valuable and actionable customer data. Since its founding in 1999, Givex has provided operational intelligence across a wide of variety of industries, from restaurant and retail to hospitality and the service sector, offering a fully integrated suite of customizable products, including gift cards, loyalty, Vexilor™ point-of-sale (POS) system, Tiqer™ Tableside Ordering and Rx Analytics. Givex's Uptix™ ticketing solution transforms traditional sports or event tickets into a mobile interactive platform, providing event managers with new insights into their customer base and the ability to elevate the fan experience. With more than 16 billion transactions conducted across more than 55 countries, Givex is at the forefront of how brands will compete for customers now and in the future.