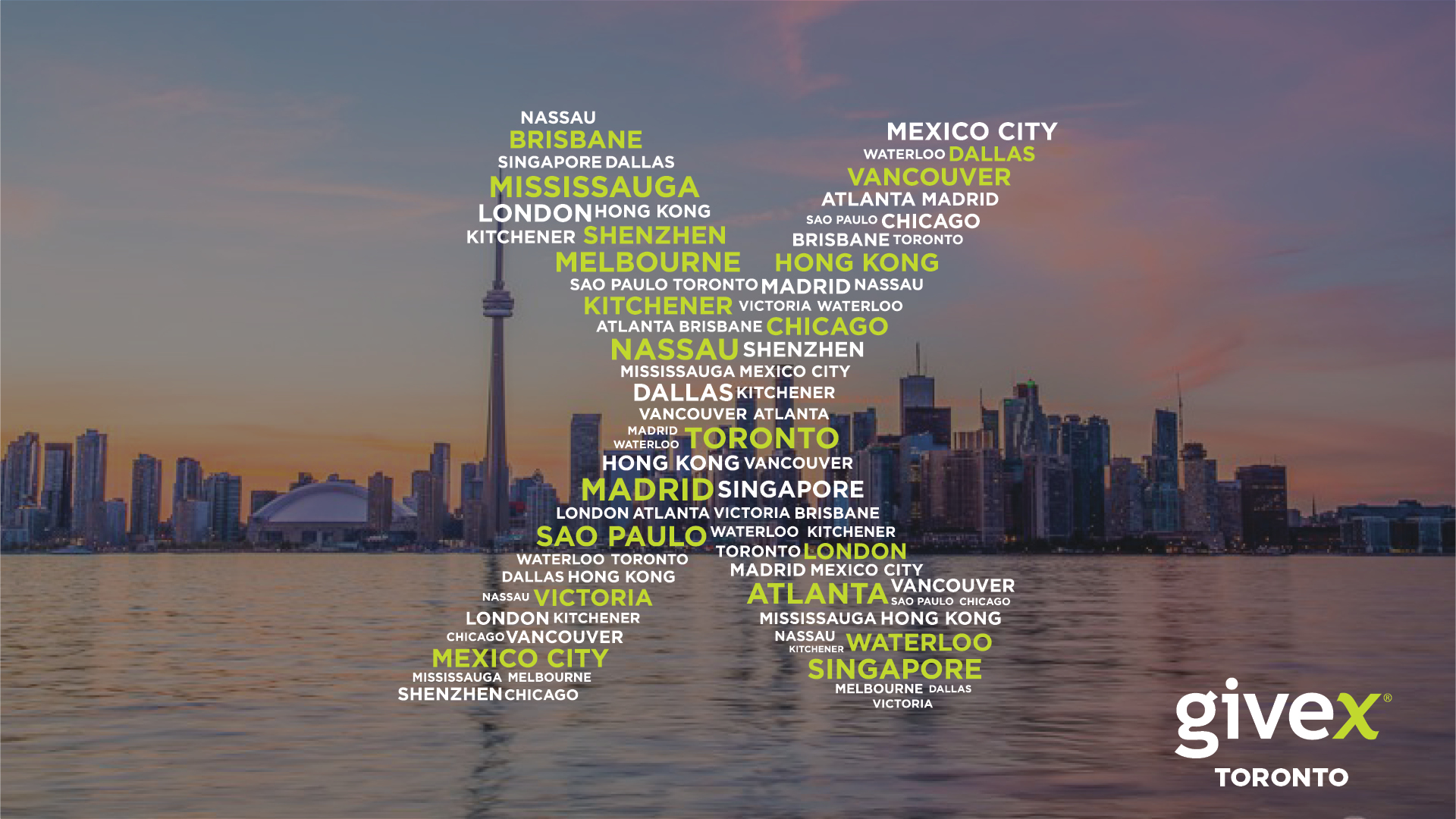 Givex to Exhibit Unattended Retail Functionality and Evolution of Branded Currency in the Metaverse at NRF 2023, Retail's Big Show, from January 15 to 17
In addition, Givex Latin America Managing Director Maria Costa will participate in "The Power of Loyalty Innovation Through Combined MarTech Strategies" panel on Monday, January 16
TORONTO (January 13, 2023) – Givex Corp. (TSX: GIVX) (OTCQX: GIVXF) is pleased to announce its participation in Retail's Big Show, NRF 2023, taking place January 15 through January 17 at the Javits Center in New York City.
At Booth #6211, Givex will exhibit its unattended retail technology used by brands such as Morrisons and Marks & Spencer, and the Evolution of Branded Currency in the Metaverse, along with a digital wheel from longtime client iFood offering a variety of rewards to attendees who interact at the booth.
"The NRF show is a great opportunity for Givex to showcase our expanded suite of products," said Mo Chaar, Chief Commercial Officer of Givex. "We are eager to show NRF attendees how Givex is empowering merchants with a unified technology platform."
On Monday, January 16th at 1:30 p.m., Maria Costa, Managing Director of Givex Latin America and David Ruiz, Product Director of iFood Brazil, a longtime Givex customer, will participate in a panel called "The Power of Loyalty Innovation Through Combined MarTech Strategies" at Exhibitor Big Ideas Expo, Level 1, Palco Expo. Costa and Ruiz will discuss the power of innovation in customer retention, addressing "FoodLovers" loyalty as a case study.
"As customer retention is more important now than ever before, companies are realizing how the power of loyalty technology has been transforming the ways that businesses interact with their customers," said Costa. "At our panel, we will be discussing how to create natural engagement through combined MarTech strategies in the loyalty world, including specific client success cases."
About Givex
Givex Corp. (TSX: GIVX; OTCQX: GIVXF) is a global fintech company providing merchants with customer engagement, point of sale and payment solutions, all in a single platform. We are integrated with 1000+ technology partners, creating a fully end-to-end solution that delivers powerful customer insights. Our platform is used by some of the world's largest brands, comprising approximately 118,000+ active locations across more than 100 countries. Learn more at www.givex.com.