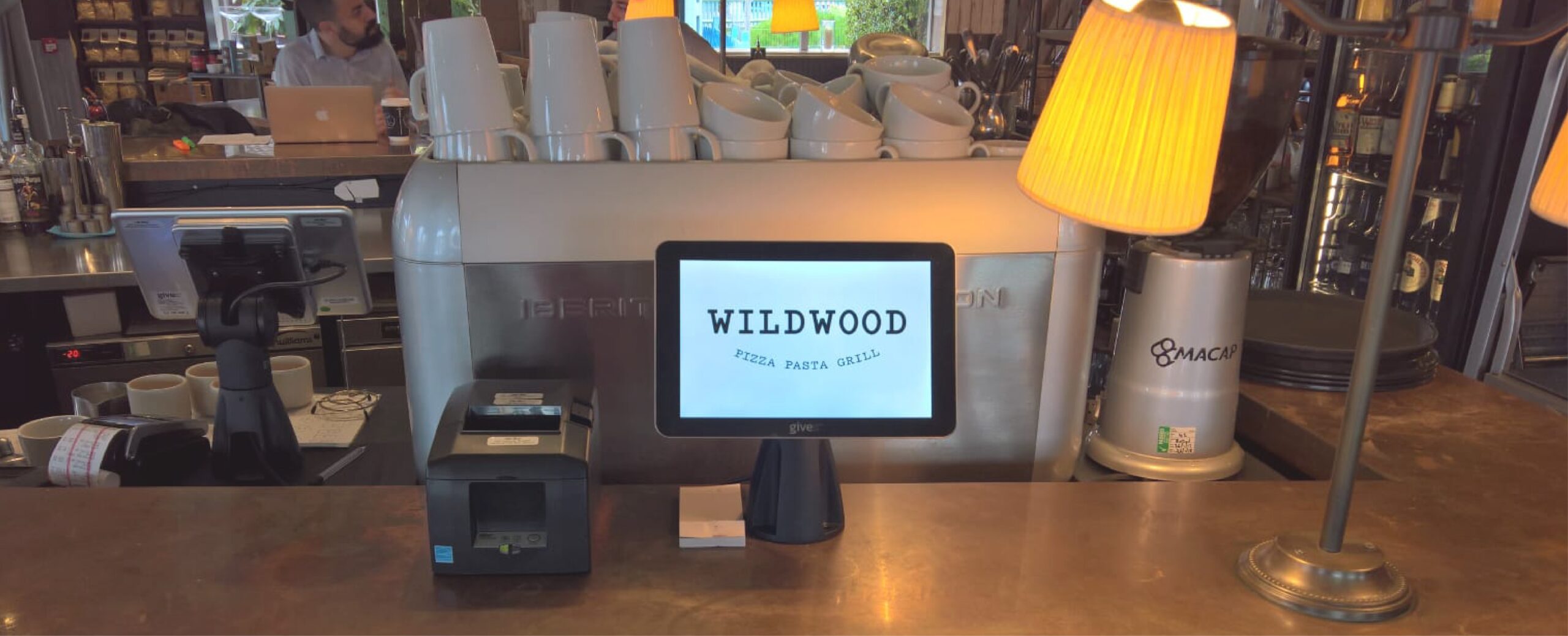 Givex® Innovations Help Streamline Growth for Wildwood and dim t Restaurants Across the U.K.
Parent Company Tasty Deploys Cloud-based Vexilor™ Electronic Point-of-Sale System to Increase Efficiency and Reduce Errors
LONDON, U.K. – Givex®, the cloud-based customer engagement solution that streamlines end-to-end business operations, has seen rapid success from a new partnership with UK-based Tasty PLC (TAST: LSE) and its Wildwood & dim t chains of restaurants. Givex's Vexilor™ Point-of-Sale System is now deployed at 54 Wildwood and 6 dim t locations across the United Kingdom, integrating the chain's payment, online reservations, staffing analytics and soon gift card systems in a way not previously possible.
"We now have full integrations for our payment terminals and online booking system. Customer promotions, gift vouchers, and customer-feedback are to follow shortly," said CEO Jonny Plant. "We are also working on integrating our CRM platform with Vexilor and have a trial using Givex's advanced kitchen display system fully integrated with Vexilor. Vexilor is helping to cut out errors and create a far more secure payment system while also streamlining our operations. This means our staff are spending less time on transactions and more time with customers."
Reconciling cash and card payments at the end of a shift, for example, used to take Wildwood's staff well over an hour to complete each night. Now, with Vexilor deployed, the process takes mere minutes.
"That's not something our management teams want to be doing at the end of a long shift, but Vexilor helps to make it easy. We have also been able to schedule a large number of reports, cutting out the time our management teams spend onsite running reports and sending them to their managers. In terms of our income auditing, Vexilor has made things much simpler at the head office. The cash up process with Vexilor cuts out almost all errors and we now have instant insight from daily reports that make it easy to spot issues and raise queries if any problems arise," said Jonny Plant.
The ability to easily analyze data and make timely business decisions was critical to Wildwood's decision to use Vexilor.
"One of the benefits of the Vexilor system is that the handheld tablets for table ordering are running in exactly the same way as the fixed terminals and they are extremely stable," said Jonny Plant. "These mobile ordering tablets will allow our staff to give far better service than with traditional terminals by spending more time in their section, talking to their customers and sending drinks and courses when the time is right, not just when they can get to the terminal. Our staff are already really excited about the changes and how easy it is to use because we have been able to customise the layout and processes to fit the way we work." 
"Vexilor offers a unique value in the EPOS space: the ability to fully integrate customized solutions from end-to-end," said Givex Founder and CEO Don Gray. "Businesses can now run every aspect of their operations from a single system and get clean, unified data. The gift card and loyalty solutions we have pioneered have changed the industry's thinking about what is possible from EPOS system integrations. We are so fortunate to work with innovative partners like Wildwood who are showcasing just how game-changing Vexilor can be."
Givex's nearly two decades of experience in the gift card space has resulted in critical new innovations, from gift card processing, production and fulfillment to integrating online ordering into the EPOS and the implementation of advanced analytics. Vexilor is designed to capitalise on all of those advances by pairing seamlessly with Givex's full suite of products, presenting an advanced new end-to-end option for restaurants to help better target their customer base.
"Givex met a challenging roll out schedule, supported us closely through implementation and continue to collaborate on customized solutions for us. They really understand the operator's view point and we  are happy with the results of our partnership," said Jonny Plant.
ABOUT GIVEX®
Givex® is a global cloud-based operations management solution designed to streamline business efficiencies and generate valuable and actionable customer data. Since its founding in 1999, Givex has provided operational intelligence across a wide of variety of industries, from restaurant and retail to hospitality and the service sector, offering a fully integrated suite of customisable products, including gift cards, loyalty, Vexilor™ electronic point-of-sale (EPOS) system, Tiqer™ Tableside Ordering and Rx Analytics. Givex's Uptix™ ticketing solution transforms traditional sports or event tickets into a mobile interactive platform, providing event managers with new insights into their customer base and the ability to elevate the fan experience. With more than 16 billion transactions conducted across more than 55 countries, Givex is at the forefront of how brands will compete for customers now and in the future.