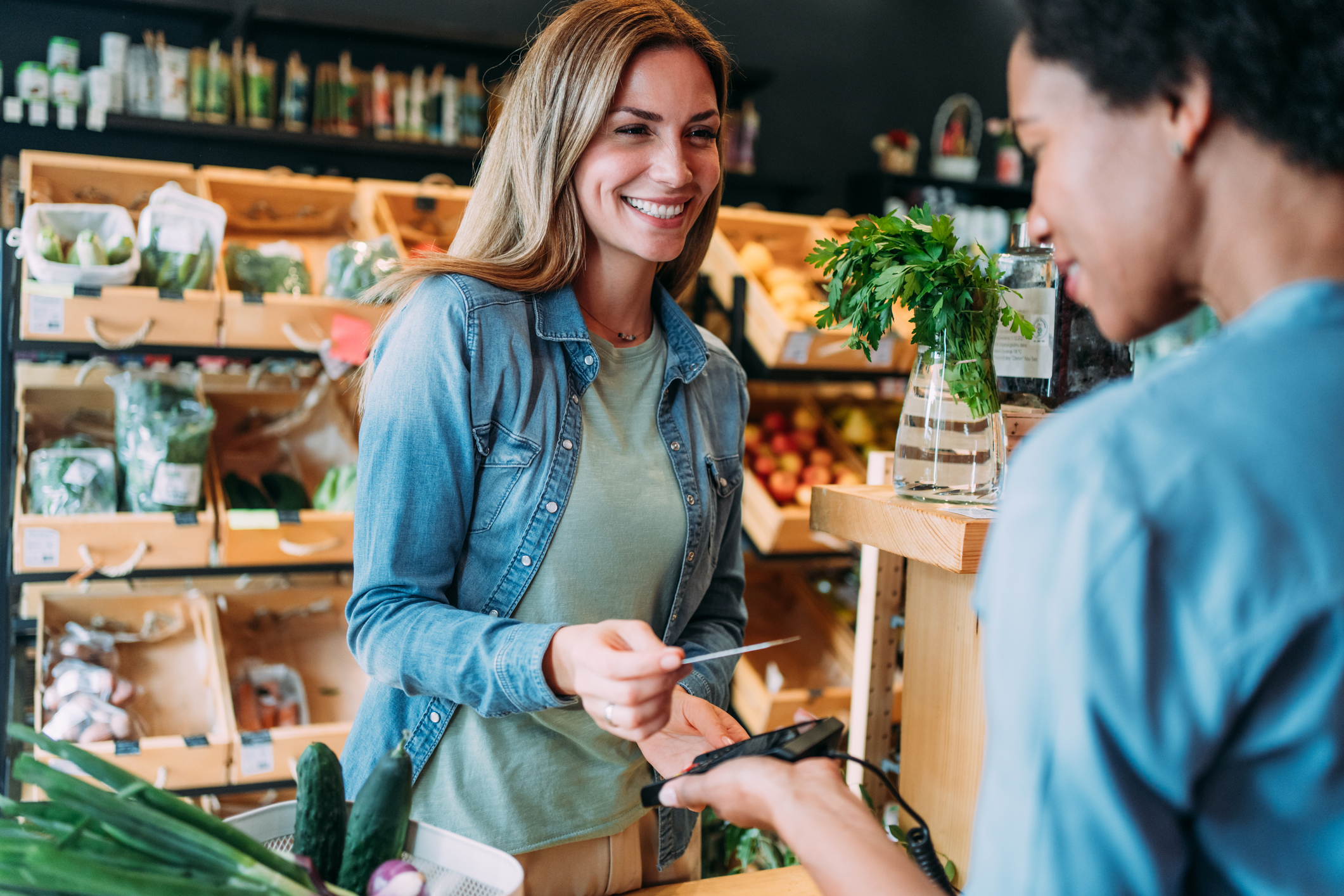 Givex Featured in the Canadian Grocer: The Evolution of Grocery Rewards Programs
In the most recent edition of Canadian Grocer, cloud-based operations management company Givex, and President of Givex Rewards, Bill Gray, were asked to comment on loyalty programs in the grocery store industry. The article further expands upon Givex's May 2023 survey that revealed Canadians' sentiment on loyalty programs.
As consumers grapple with rising grocery prices and persistent inflation, their priorities have evolved. Shoppers are now more willing to change stores to find the best deals, prompting grocers to seek innovative solutions to maintain foot traffic. In response, loyalty programs have emerged as a popular strategy to entice consumers to come back. Remarkably, 57 percent of Canadians consider grocery rewards programs as the most valuable type of loyalty program, according to a 2023 Consumer survey conducted by Givex.
The survey also revealed that 98 percent of respondents have used rewards or points from a loyalty program at least once to make a purchase. Loyalty programs have evolved significantly; they used to focus solely on increasing foot traffic, but now grocers are strategizing to stand out in a competitive market.
Looking ahead, personalization and increased engagement are key trends in loyalty apps. A significant 71 percent of consumers are open to receiving in-store promotion notifications, while more than one third welcomes offers a day in advance. Gamification is rising in popularity, with two thirds of consumers participating or would participate in games, contests, or challenges offered through their loyalty programs. Additionally, as artificial intelligence becomes more accessible, companies will offer even more personalization options.
Loyalty programs offer benefits such as high basket spends, but also enables grocers to spend their promotion budget more tactically by targeting specific shoppers with relevant deals based on their shopping history. Gray said, "The sweet spot for loyalty programs going forward is in grocers being able to predict what consumers need and getting that out in front of them before they even realize that they need it. At Givex Rewards we find the deals from vendors to communicate to consumers, which increases store trips and sales." He further comments that "the real benefit of loyalty programs is maximizing grocers margin dollars by matching deals from vendors with shoppers based on shopping history and predictive history of what they're going to be needing and combining those deals with an increased basket spend criteria, you don't need to discount if the shopper is going to buy something anyways, but you can discount if they spend more in the trip."
However, one challenge facing loyalty programs, is the technology gap with older, tech-adverse generations. To address this this, Gray suggests an alternative method, "They don't even need an email but just key in their phone number at an easy to read and use in-store kiosk to clip the deals when they walked in. It makes it easy for seniors to participate in digital deals, too."
To read the full article, here.