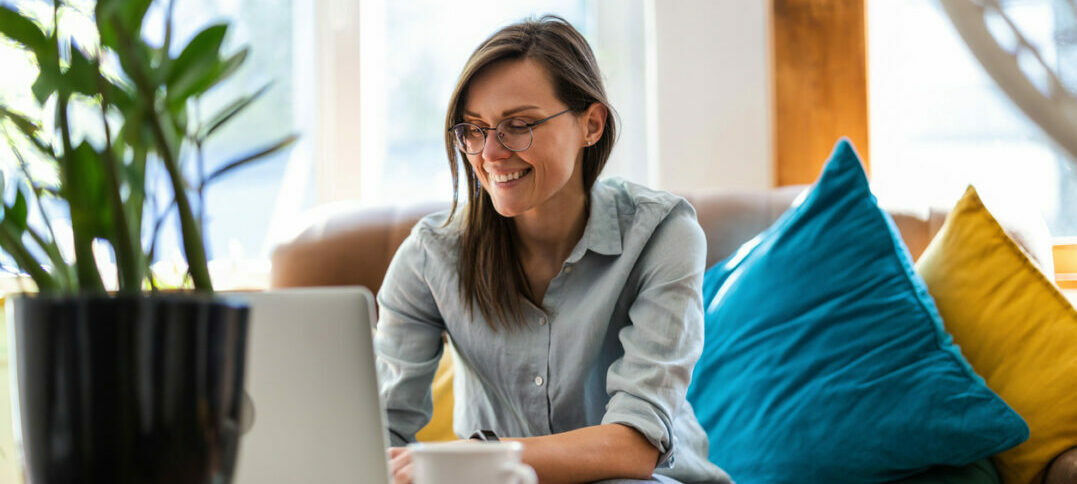 Givex Corp. to Automate David Jones Voucher Fulfillment for Qantas Frequent Flyer Program
As the global labor shortage continues, it is more important now than ever to automate processes to maximize efficiencies for customers and internal teams
BRISBANE (Tuesday, April 25, 2023) – Givex Corp. (TSX: GIVX) (OTCQX: GIVXF) announced today that it has automated David Jones voucher fulfillment for the Qantas Airlines Frequent Flyer program.
Like many airlines, Qantas allows its rewards program customers to redeem points for vouchers from various retailers, including the iconic Australian department store David Jones. Historically, voucher fulfillment has been a manual process that can take up to 48 hours, but now, with Givex automation and Marketplacer for David Jones reward fulfillment, the process takes only minutes – a huge improvement to both the customer experience and labor costs.
"Givex is the voucher processor for many merchants participating in the Qantas Frequents Flyer Program, and our ability to automate the fulfillment process for David Jones is a huge step forward for us. We can replicate this process with any participating retailer, making redeeming points incredibly easy for the end user," said Larry Samuels, Managing Director of Givex Australia and New Zealand. "Additionally, our automation will free up time for employees in each business to focus on more important tasks – with the ultimate goal of selling more vouchers."
"Launching automated eGift Card delivery via Qantas and Marketplacer has been a seamless process and we're continually impressed with the level of service we receive from Givex," said Kerry Sutcliffe, Gift Card Sales Manager at David Jones. "We look forward to rolling out automated eGift Card delivery across other key partnerships in the Gift Card space and know that we can rely on Givex to support this expansion plan".
Since 1999, Givex has focused on providing customer engagement solutions to its merchants, with a footprint of more than 122,000 locations across its 12 global offices. In addition to voucher fulfillment, Givex offers point-of-sale system GivexPOS, loyalty programs, GivexPay and more. For more information, please visit www.givex.com.
About Givex
Givex Corp. (TSX: GIVX; OTCQX: GIVXF) provides merchants with customer engagement, point of sale and payment solutions, all in a single platform. We are integrated with 1000+ technology partners, creating a fully end-to-end solution that delivers powerful customer insights. Our platform is used by some of the world's largest brands across the globe, comprising approximately 122,000+ active locations across more than 100 countries. Learn more at www.givex.com.
About David Jones
David Jones is Australasia's leading premium department store retailer. The iconic department store first opened its doors in 1838 with the mission to sell 'the best and most exclusive goods' and celebrates its 185th anniversary in 2023.
David Jones has 42 locations across Australia and New Zealand as well as davidjones.com in Australia and is the oldest continuously operating department store in the world still trading under its original name.
Disclaimer for Forward-Looking Statements
Certain statements in this press release may constitute "forward-looking" statements that involve known and unknown risks, uncertainties and other factors which may cause the actual results, performance objectives or achievements of Givex, or industry results, to be materially different from any future results, performance, objectives or achievements expressed or implied by such forward-looking statements. These statements reflect Givex's current views regarding future events and operating performance, are based on information currently available to Givex, and speak only as of the date of this press release. Although Givex believes that the expectations and assumptions reflected in these forward-looking statements are reasonable, undue reliance should not be placed on these forward-looking statements, which are not guarantees and are subject to certain risks, uncertainties and assumptions, which may cause actual performance and financial results to differ materially from such forward-looking statements. The forward-looking statements included in this press release are made only at the date of this press release and, except as required by applicable securities laws, Givex does not undertake to publicly update such forward-looking statements to reflect new information, future events or otherwise."