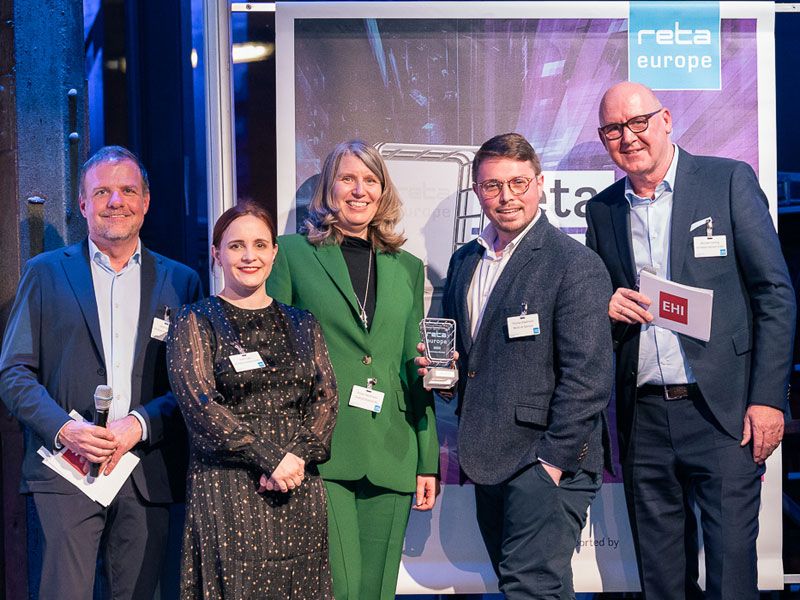 Givex Corp. Announces Counter Solutions Subsidiary Named Top Supplier Retail 2023 in Best In-Store Solution Category at reta awards
Counter Solutions' technology within Marks & Spencer's digital cafe at Stevenage includes kiosks, WAY2PAY kiosks, online ordering, Kitchen Display Systems (KDS) and stock management

TORONTO (February 28, 2023) – Givex Corp. (TSX: GIVX) (OTCQX: GIVXF) announced today that Counter Solutions Holdings Limited ("Counter Solutions"), a subsidiary in the Givex group, as the technology partner of Marks & Spencer, has been named Top Supplier Retail 2023 in the category Best In-Store Solution at the reta awards by EHI Retail Institute. On February 27th, 2023, the winners were honored at an evening event at Dr. Thompson's Seifenfabrik in Düsseldorf.
Counter Solutions, which was acquired by Givex UK Corporation Limited in August 2022, has been the technology partner of Marks & Spencer since 2021. Marks & Spencer's new digital cafes are outfitted with Counter Solutions' WAY2PAY self-order kiosk, stock management and kitchen automation solution.
"It's been a pleasure to be a valued technology partner of M&S since the inception of their Digital Café concept within their stores. Being recognized with a EuroShop reta for this partnership is an incredible honor, and a testament to our commitment to driving innovation within retailers," said Richard Bernans, Managing Director at Counter Solutions. "We look forward to continuing to power the technology in Marks & Spencer's digital cafes as they grow the digital cafe footprint and lead the way in store and cafe formats and design."
With twelve regional offices and a global footprint of more than 118,000 active merchant locations, Givex offers gift cards, point-of-sale system GivexPOS, loyalty programs, GivexPay and more.
About Givex
Givex Corp. (TSX: GIVX; OTCQX: GIVXF) provides merchants with customer engagement, point of sale and payment solutions, all in a single platform. We are integrated with 1000+ technology partners, creating a fully end-to-end solution that delivers powerful customer insights. Our platform is used by some of the world's largest brands across the globe, comprising approximately 118,000+ active locations across more than 100 countries. Learn more at www.givex.com.
Disclaimer for Forward-Looking Statements
Certain statements in this press release constitute "forward-looking" statements that involve known and unknown risks, uncertainties and other factors which may cause the actual results, performance objectives or achievements of Givex, or industry results, to be materially different from any future results, performance, objectives or achievements expressed or implied by such forward-looking statements. These statements reflect Givex's current views regarding future events and operating performance, are based on information currently available to Givex, and speak only as of the date of this press release. Although Givex believes that the expectations and assumptions reflected in these forward-looking statements are reasonable, undue reliance should not be placed on these forward-looking statements, which are not guarantees and are subject to certain risks, uncertainties and assumptions, which may cause actual performance and financial results to differ materially from such forward-looking statements. The forward-looking statements included in this press release are made only at the date of this press release and, except as required by applicable securities laws, Givex does not undertake to publicly update such forward-looking statements to reflect new information, future events or otherwise.