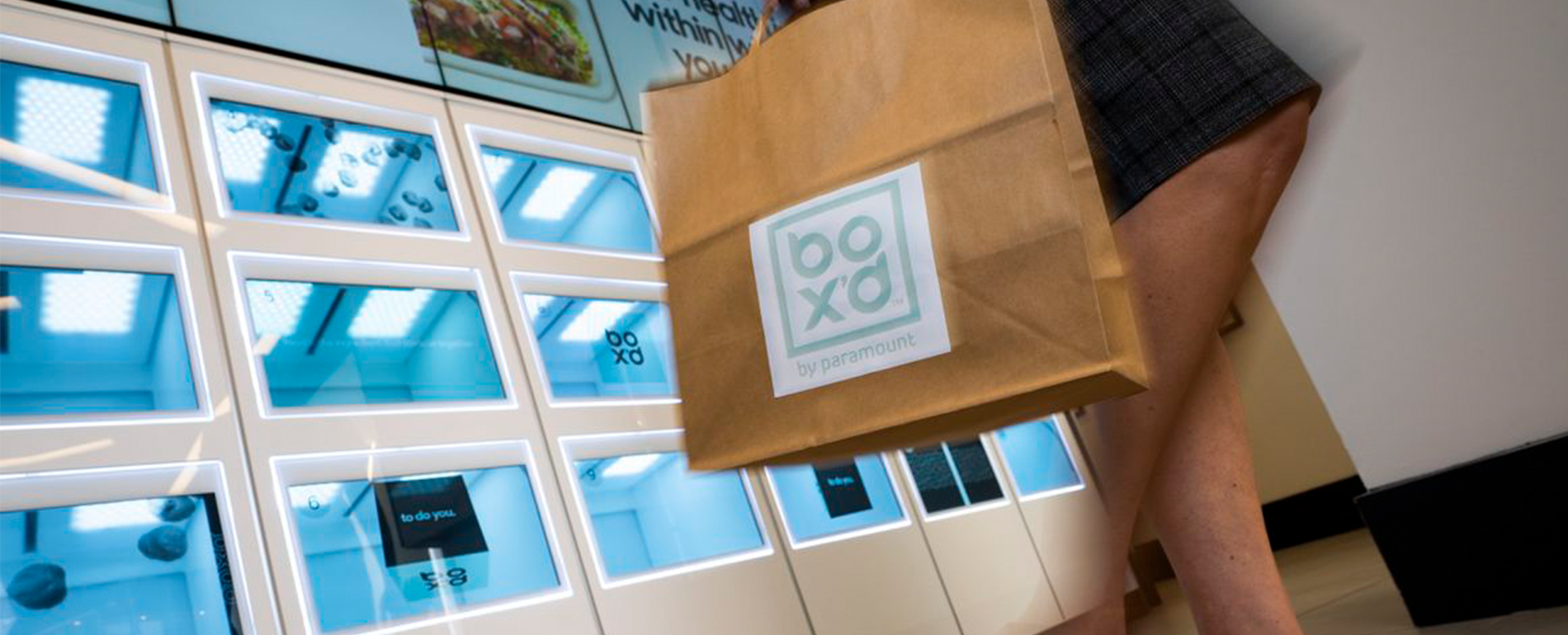 Featured in The Globe and Mail – The Ultimate Contactless Experience
Our client, Box'd, has been in the headlines for a few months as they are the first fully automated restaurant in Canada. As time has passed, the design and technology suite we've created has shown to have many built-in pandemic benefits. It requires minimal customer-facing staff, very few physical contacts, and enables scheduled pickups so that customer doesn't have to wait in a long line up.
The technology we created for Box'd allows users to have the ultimate contactless experience. Everything can be done by a customer's mobile device or using our ordering kiosks at the location. Most popular is using their mobile app, which has been customized to provide a seamless experience of viewing the menu, placing the order, and paying on the app.
Next, all the customer has to do is visit the Toronto location and find the digital cubby with their name on it. Tap on your name to pick up your order. The cubbies are cleaned between every order to ensure sanitization for every customer.
The restaurant's design and layout allow the customer to choose if they'd like to order through a mobile app, use a QR code presented at the front of the restaurant to place an order, or use the available kiosk. Each touchpoint has been strategically designed throughout to ensure that ever Box'd customer has a seamless experience.
"Jeff Dover, a Toronto-based hospitality consultant, says Box'd ahead of the curve with its use of a kitchen management system, software that is just starting to gain traction in some large fast-food and full-service chains. Timing food in a busy kitchen is challenging, so a system that accounts for each item's prep time can eliminate a lot of mistakes," he says.
The Globe and Mail recently visited the restaurant to speak to Karalyn White, executive director of corporate affairs for Paramount Fine Foods, to talk about the functionality and technology powered by Givex that has enabled the operation to succeed.
Click here to read the entire article