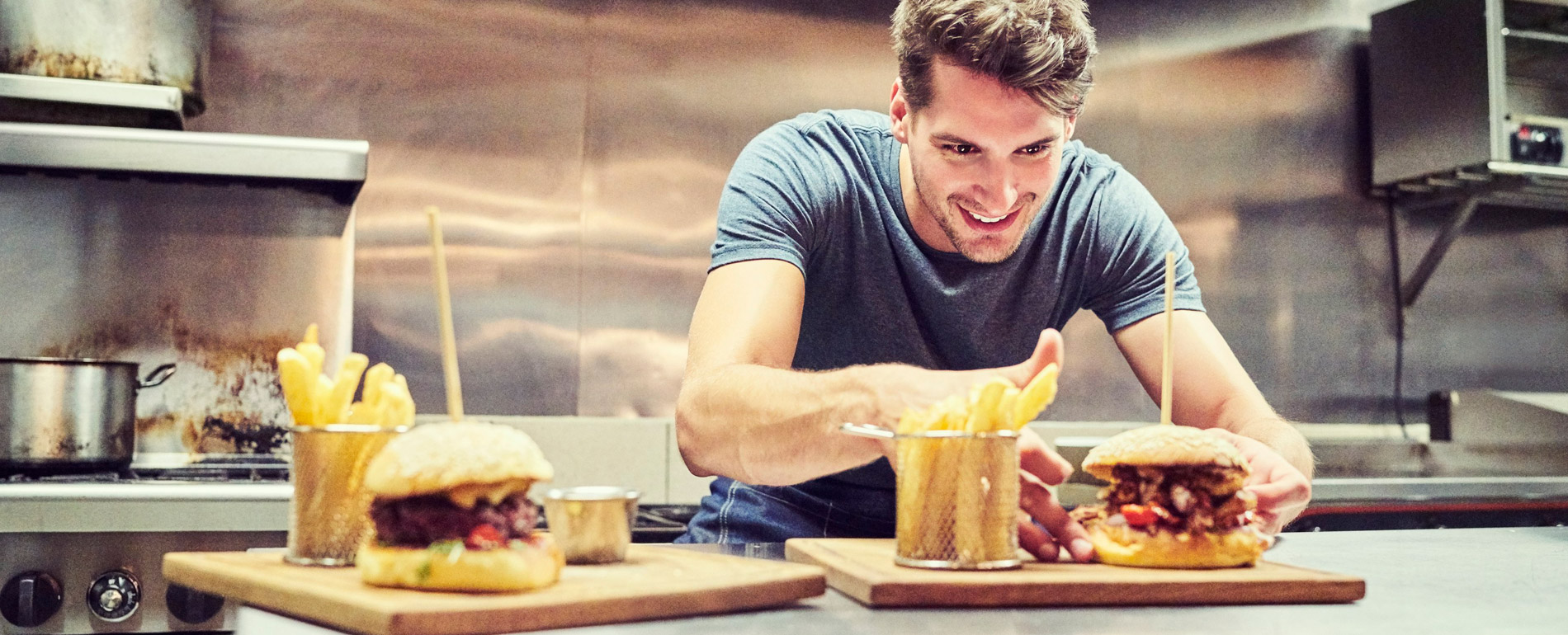 COVID-19: Our Survival Guide for Restaurant Owners
It's a very challenging time in the world right now. The impacts of COVID-19 are harming local businesses and restaurant owners. There are a lot of precautions being taken from canceling events to restricting public gatherings of no more than 50 people currently. The daily news frequently contains new government policies to aid fellow citizens and businesses. Although restaurant owners are confused and fearful of the future, we want to let you know that there are a lot of ways you can survive this current challenge.
As of March 20th, 2020, quick-service restaurants such as McDonald, Starbucks, Wendy's, Chick-fil-A and many others have closed their dining rooms and shifted towards drive-thru, carryout, and pickups only. Restaurant owners are no longer allowed to serve dine-in customers in their establishment unless they wish to accept a hefty fine. I know what you are saying, you are a small establishment, and you aren't able to close the doors of your business for how long this virus may continue. I understand, so here are some ways you can operate your restaurant to ensure you do not fall behind. 
Dine-Out
It's time to maximize your take-out menu and promote it all over your social media platforms. Don't forget to announce on your website that you are still open for business but rather shifting towards providing excellent food to go. A lot of people will now be working from home so a lot of them will be searching for some food during lunchtime. Be sure to create some posts to incentivize your community to order from you. 
I highly recommend doing some geo-fencing social media promotions set in your area to promote your restaurant and have the ad lead to your take-out menu. 
Delivery Service
The trend of people wanting to enjoy restaurant-quality food at home is a point of advantage for all restaurants as the percentage of people in self-isolation requires them to order out. Uber Eats recently announced, "as more people stay home, local restaurants need your business more than ever. That's why we're waiving the DELIVERY FEES for all orders from every independent restaurant on Uber Eats – more than 100,000 local restaurants on the app." Uber Eats and many other third-party delivery services are looking into how they can help local businesses during this trying time. 
If you are currently using third-party service, take a look at how you can use their services to your advantage and be sure to reach out to your representative if you are unable to find the answers. 
I know that a lot of local businesses may have been against third-party service due to their cost. Domino's is in a unique position as they too use internal resources for delivery. Domino's is taking delivery one step further by offering custom drop off points. Customers can now order their pizza and customize where they wish the Domino's delivery person to leave their pizza. The company is even hiring over "10,000 delivery employees" during this time to help meet the demands of customers. 
Email Blast
This is the time to dig deep into your Loyalty or CRM program and create an email blast for your current clients. First off, send an email letting customers know that your doors aren't closed during this time but somewhat shifting to a more convenient take-out method. Take a positive swing for your emails, stating that your customers can now enjoy your food at the comfort of the home while watching Netflix with loved ones. 
Be sure to highlight those loyal customers with coupons or discounts to incentive them to order take out.
Government Aid 
It is recommended that restaurant owners look at their government for relief programs that are being developed to help them during this time. 
Providing emergency employment benefits
Lease payment being deferred

 

Waiving zones that require permits at this time

 
As events related to COVID-19 are frequently changing, be sure to see what you are options are and see which payments you can defer ensuring you are not going into the negatives. 
Encourage Gift Cards 
Saint Patrick's Day, which is usually a huge success for many bars and restaurants, was quiet as doors were shut due to the COVID-19 crisis. A lot of customers are noticing the negative impact that the virus is having toward restaurants and are in search of ways to help. Be sure to encourage gift card sales and promote it to be towards a gift for "true foodies." Ensure that gift card purchases can be easily made on your website and promote the ease of the process on your social media platforms. 
We understand that it's a scary time, but just because your dine-in area is closed doesn't mean that your restaurant needs to close. Take action and maximize every aspect of delivery service and government aid that your business can have. 
Stay safe.