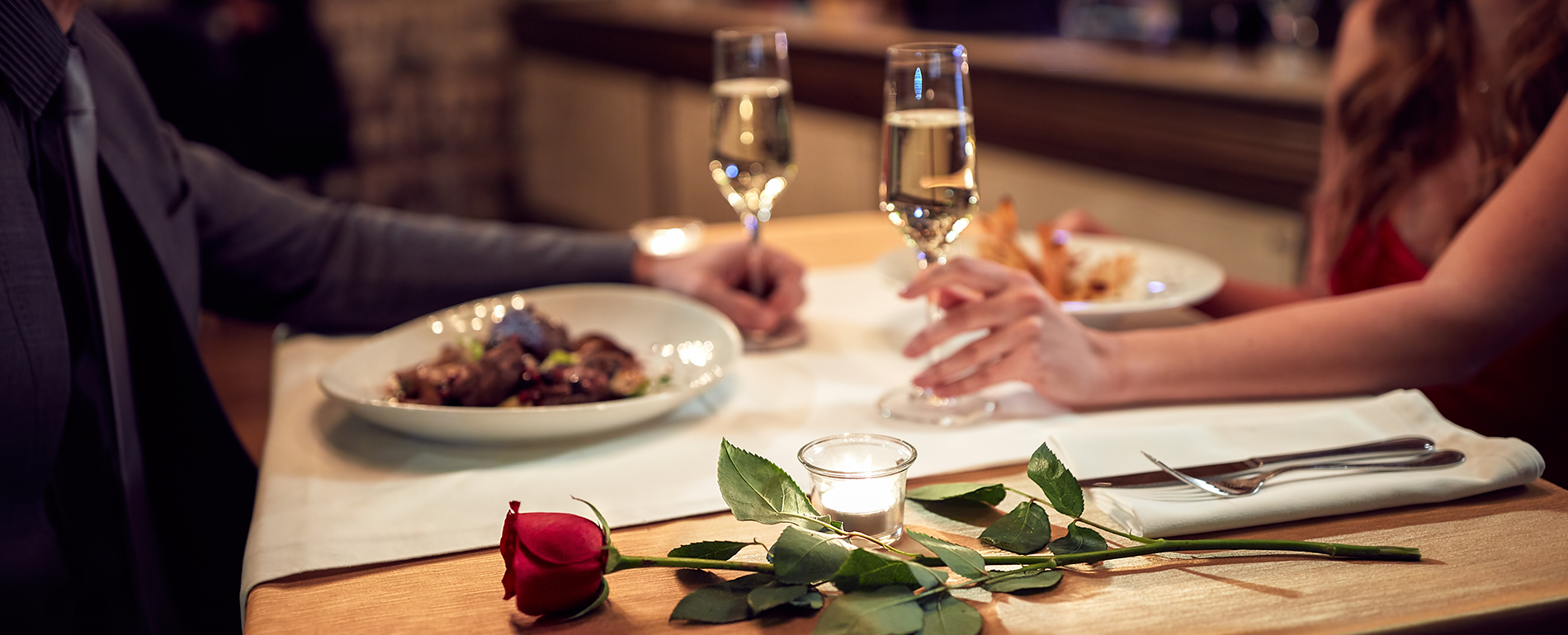 9 Ways to Make Valentine's Day Special in 2021
Even with COVID-19 causing unexpected changes to the usual Valentine's Day plan, there are plenty of creative and cost-efficient ways your restaurant can perform to make the occasion special for your customers. If you are afraid that many will skip the occasion, think again. 52% of US adults plan to celebrate Valentine's day this year, and nearly 73% of consumers celebrating Valentine's Day state that it is essential to do so given the pandemic's current state.
Here are nine ways you can make Valentine's Day special for your customers and tap into the projected $21.8 billion being spent this year, according to National Restaurant Association (NRA).
PRIX FIXE MENU
Nothing screams Valentine's Day than a romantic dinner. 56% of diners want to enjoy a classic three-course meal, according to the National Restaurant Association. It's time to create a unique and one-time three-course menu for the occasion to provide the ultimate experience. A prix fixe menu may include an appetizer, soup, salad, entrée, and dessert, all for a set price per person. It's a perfect way for restaurants to create a limited lunch and dinner menu which enables cost control.
Pre-order (Time slots)
With the dining room closed, online orders will skyrocket. To ensure that customers have a satisfying experience with your restaurant and the kitchen doesn't implode, it's essential to communicate with your customers to order ahead of time for their dinner and select time slots for pickup. This will ensure that the kitchen can keep up with order volume and quality doesn't suffer. By communicating the steps on Valentine's Day and before, all digital platforms will ensure that no one will be left upset and waiting hours for their meal. Nothing is worse than a dissatisfied customer on an important day. Be sure to be well-staffed on that day.
Promote Gift Cards
According to National Restaurant Association, nearly one-third of Americans would like to receive a gift card as a Valentines' Day gift. This means that even if guests aren't able to dine with you on the day, a gift card to your restaurant still makes a great future date night. Promoting your gift cards as the perfect Valentine's Day gift is just one way for restaurants to secure cash flow and future diners.
Meal Kit
Meal kits have been tested by many restaurants and have seen significant positive reactions. This unique experience is perfect for those wishing to cook at home but with quality ingredients and instructions. The restaurant's meal kit usually contains a recipe card and all the ingredients required to make the dish. This is an excellent way for restaurants to connect with their customers to help them make a dish together with their loved ones. For this occasion, a restaurant can create a themed meal kit box for those wanting to dine at home and cook themselves.
DEALS $$
This is an excellent opportunity to gain the eyes of not only your loyal customer but new customers. Offer some type of deal to attract those who are looking to try a new restaurant. Consumers are predicted to spend on average of $164.76 on their loved ones, so it's best to capture that amount with your deals and promotions. Here are some examples you can utilize:
Percentage off complete order
Set menu deal for two
Free or discounted delivery
Team up with a local florist or chocolatier
Encourage repeat business by offering an exclusive, future deal for those ordering during Valentine's weekend
Build Excitement
Make sure to promote that your restaurant is participating in Valentines' Day and will be providing your guests with a unique experience. Place ads at your location, update your social media channel and even send out promotional emails to your list. This year, many will be looking at social media to find some new restaurants to try out. Don't be scared by frequently promoting your promotions on social media and through email. You can even do a countdown email chain to reveal parts of your promotion to your audience to build excitement.
A meal for everyone
Although 52% of US adults plan to celebrate Valentine's Day this year, 48% of individuals will not. Get creative, and be sure to offer special meals for those who are not celebrating. You can get creative and create a themed meal called 'the roommate special' or send a friend dinner. Although not everyone will be celebrating, you can still maximize those who are willing to spend money on their friends.
More than the "day."
38% of Americans admitted to celebrating V-day after Feb 14th to save a few bucks and scheduling conflicts. Don't miss the opportunity to capture the entire crowd by extending your promotion for the weekend and a few days afterward.
Social Media Campaign
Why not run a social media campaign to gain the eyes of couples looking for a romantic Valentine's Day? Contests are a great way to promote and boost the traffic on your profile. An example is running a giveaway to win a complimentary dinner for two. You can add conditions or requirements to be eligible. This is a great way to capture the eyes of not only the frequent customer but those in your local area that have never visited your establishment.
Valentine's Day will be different this year, but there are many things your restaurant can do to attract customers.