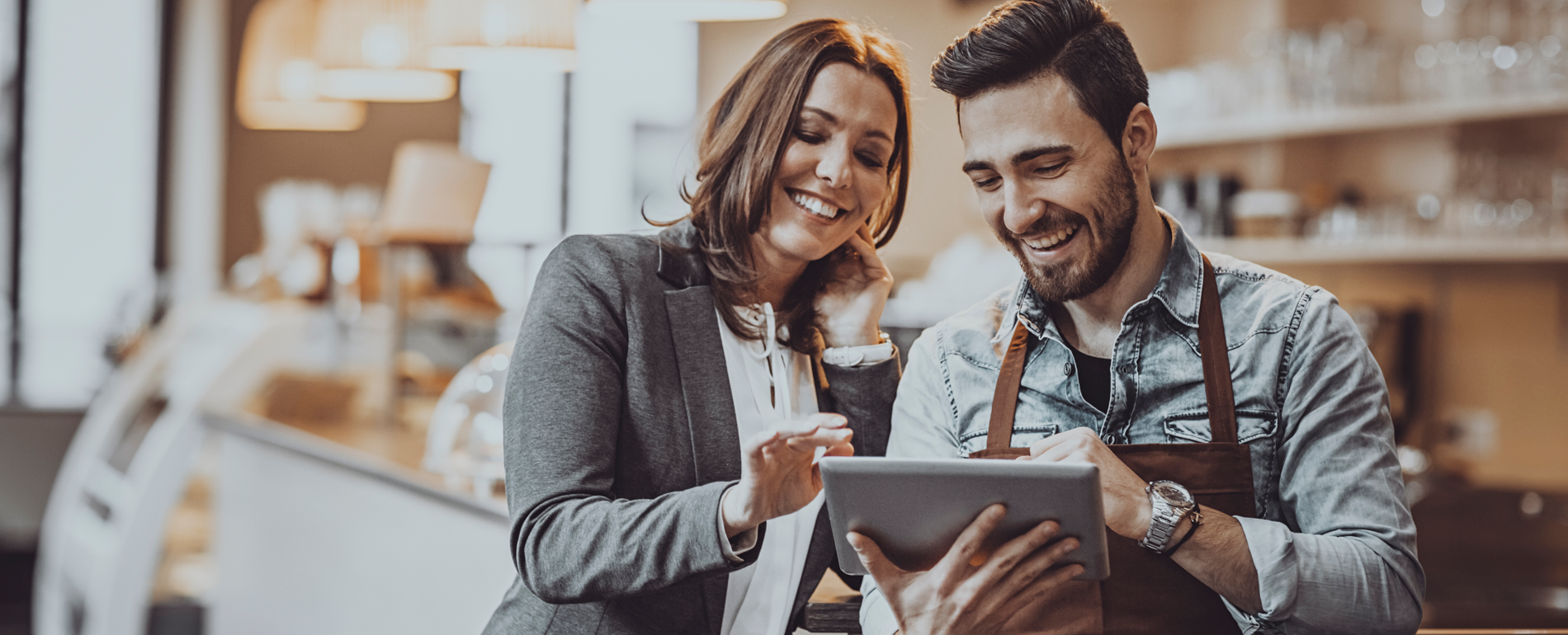 7 Tech Devices That All Restaurants Should Have!
Restaurant technology is incredibly essential for streamlining your back-of-house operations and equipping you with the critical data required to enhance your operations. Whether it's your busy or slow season, it is never too late to implement these technologies.
Online Presence
The first thing a customer will do before visiting your establishment in person is check your website and any review sites. Be sure to update your website with stunning images of the interior and exterior of your restaurant alongside your menu items. Highlight the colors of your dishes to make them even more appealing. Make sure that your site is easy to navigate, otherwise you risk frustrating customers to the point where they press the exit button.
Ensure that all your images and menu items on review site such as Yelp, Google Review, TripAdvisor, are current. Start by adding your business on Google and Yelp and build out your profile. Upload high-quality images and get ahead of online feedback, embrace it and use your happy customer to your advantages. Eighty four percent of people trust online reviews just as much as personal recommendations. Be sure that the services remain consistent and of high standards within your restaurant.
Digital Menu Boards
Present your menu and advertise your latest promotions on a sleek, and visually appealing Digital Menu Board. The possibilities with a Digital Menu Board are endless. You can keep your menu relevant by customizing the boards in a variety of sleek layouts while pushing changes instantly. Promote daily specials and update your menu to accommodate seasonal changes, without incurring the hefty fees associated with printed content.
Management App
It's challenging to track real-time inventory, check daily sales numbers, review schedule, and run a restaurant successful. This is where the Givex GO Management App comes into play. Log in whenever and where ever you are to check on how your restaurant is doing. Create custom reports on the spot to review daily sales. Do a quick check to see if you need to call in more employees if the restaurant is overwhelmed. All of this can be done with a single app in the palm of your hands.
Self-Serve Kiosk
The introduction of kiosks in your establishment instantly modernizes the public perception of your business and makes it more appealing to the younger demographic and those who prefer the use of technology. Customers are demanding to have total control over their experience. This creates an opportunity for a restaurant to implement self-serve kiosk. You can even take it a step forward by integrating a survey to gather personal information to gain a deeper insight into your customers.
Mobile Ordering Takers  
Long wait times can have a negative impact on your business as customers who have been waiting for an extended period become impatient. Vexilor tablets allow you to take orders where ever your customers are in the restaurant, and reduces wait times once they are seated or have placed an order for take-out. Vexilor allows you to process an order and accept payment from anywhere on the floor, so you can quickly and seamlessly reach all customers, and enhance the overall customer experience.
Online Ordering
As the season changes and we say farewell to our patios, don't let the cold weather hinder your business. Make ordering from your restaurant easier than ever by implementing online ordering. By utilizing the power of online order, you extend the overall reach and revenue for the business. You can encourage return visits, and repeat purchases by allowing customers to store credit card information. If you want to encourage online sales, offer online only promotions and motivate customers to take the first step in using your online ordering system.
Social Media
More and more people are discovering new restaurants thanks to social media platform. Through user-generated content, and customers posting photographs of your dishes and restaurant they have automatically become your brand ambassadors. Social media is a can't miss channel for advertising and promoting your restaurant online and connecting with customers. Be sure to engage and communicate with customers who post pictures of your restaurant to encourage repeat visits, positive reviews, and share their experience with family and friends. 
Whether you are a small or large restaurant, technology continues to advance and with customer finding new and easy to get their needs. Don't let your business fall short and be taken down by outdated technology.