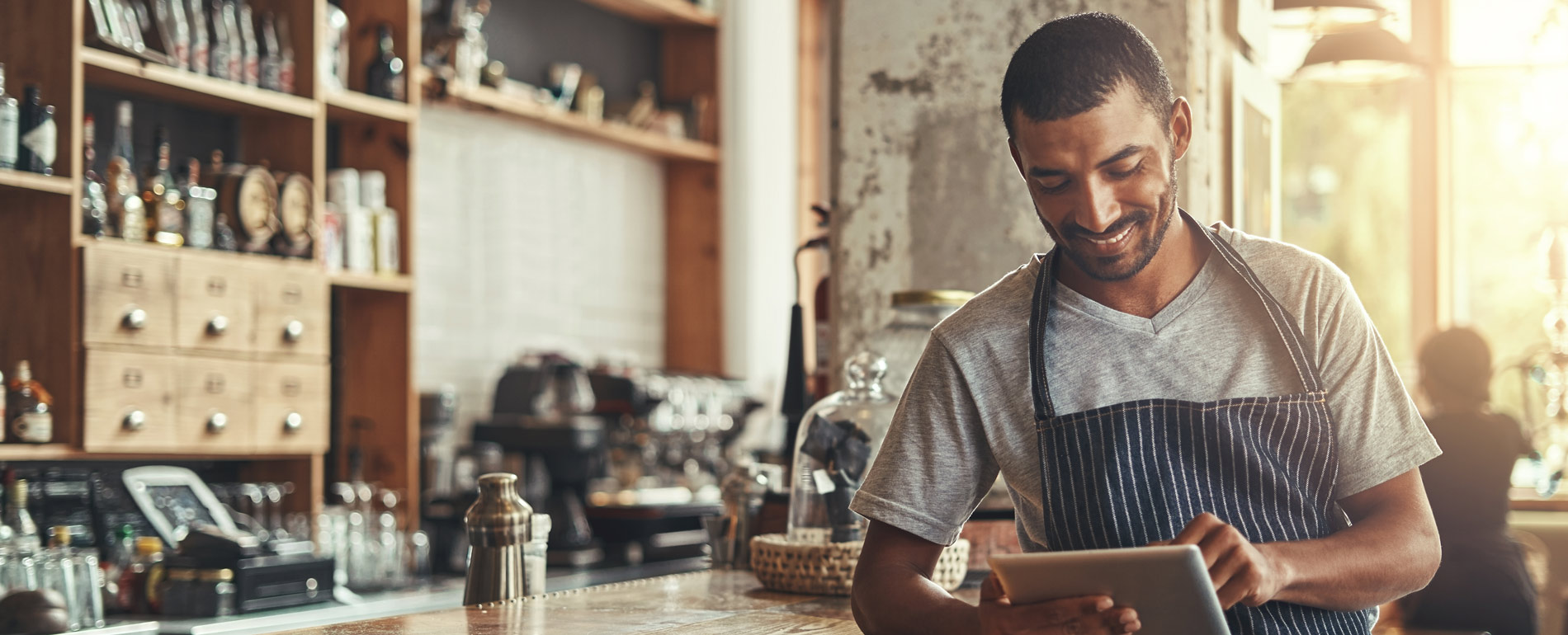 The Power of Analytics: Here's How Reports Can Save Your Bottom Line!
Givex continuously comes out on top when it comes to analytics and reporting. No matter the product you have, our Analytics tool provides detailed graphs that identify areas of efficiency and improvement. Givex Analytics is a great way to gain an understanding of your business does over time to help you better understand how products, employees, and stores are performing. This allows you, the business owner, the ability to constantly analyze and improve upon your business as trends and behaviors change over time.
The bigger question always is – now that you have the tech, how do you use it to your advantage?
Here are a few of our client's favorite Givex Analytics tools and reports, but we always encourage you to explore the tool and find out what works for you. Don't forget to bookmark your favorites so you can keep up to date on what matters most for your business!
Menu Engineering Analysis
Food waste has always been a concern to restaurant owners, but many cannot afford any waste throughout the pandemic. Looking at costs, sales, and profit, this tool identifies all-stars and hidden gems on your menu, and highlights items that are duds – either due to low profit and/or low sales. Trim your menu and focus your marketing energy to get the best results! Understanding margins and ways to reduce your menu has never been so vital for the lifeline to many restaurants.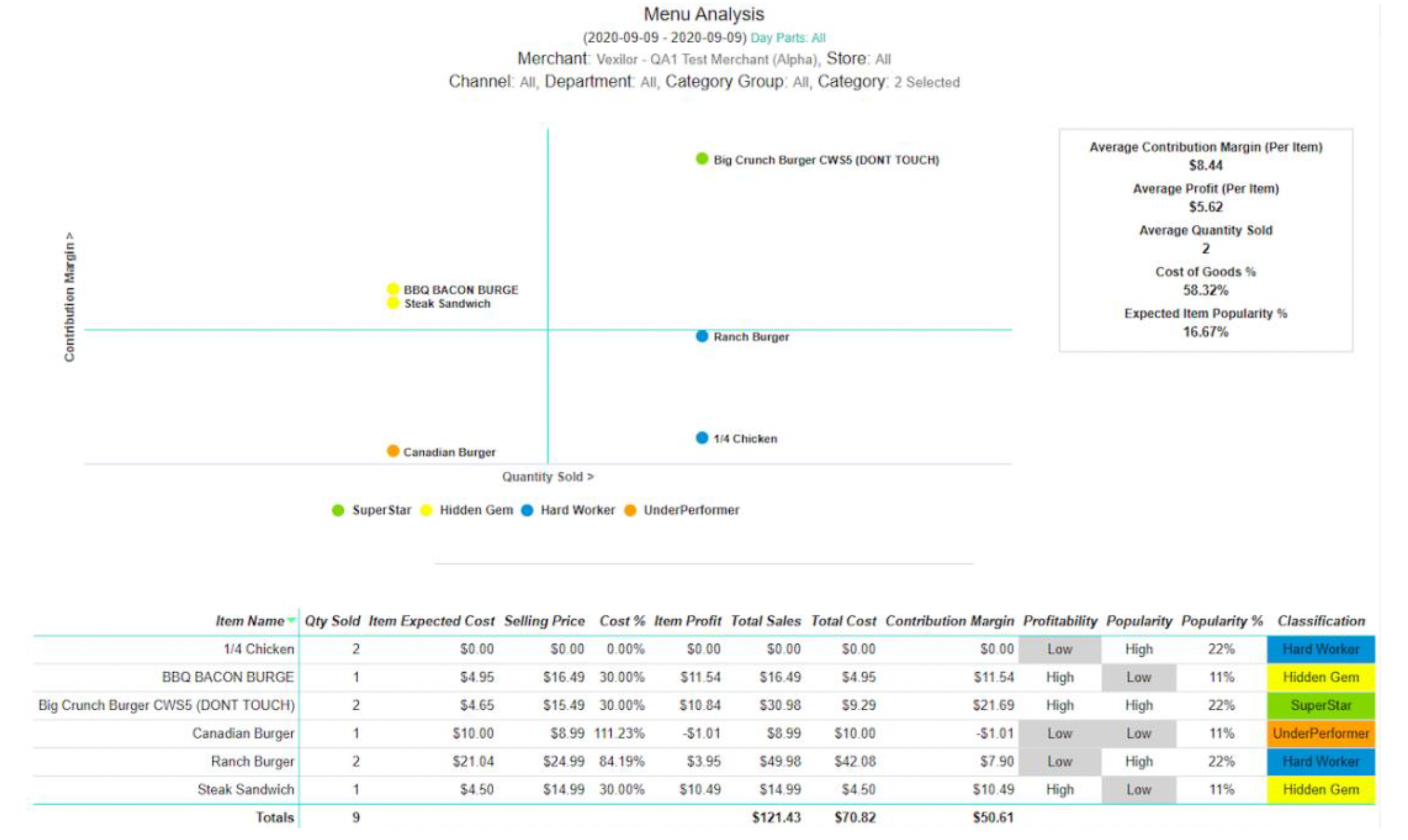 Pivot Analysis
Setup your own tables and find the information that will help you the most! You can create custom reports here and once they're created and bookmarked, you can retrieve the same data points at any time without having to rebuild your reports. Additionally, these reports can be charted in a variety of ways to give you a fully customized experience!
Service Time Analysis
Dubbed by a client as the "holy grail" of charts, this option shows you the duration of orders and time spent at each stage of the order's life, aggregating these points into actionable insights by store, group of stores, or the whole enterprise. This highlights the areas of possible inefficiency or locations/shifts that may need more training to better meet the overall average or set service time objectives.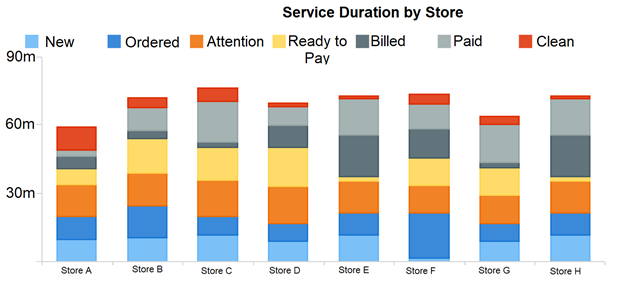 Whether you are in lockdown or businesses in your area are starting to open up, we know the importance of utilizing your data to make the best decisions for your business. Want to learn more on how Givex Analytics can help you understand your business better? Contact your sales representative or reach us here.