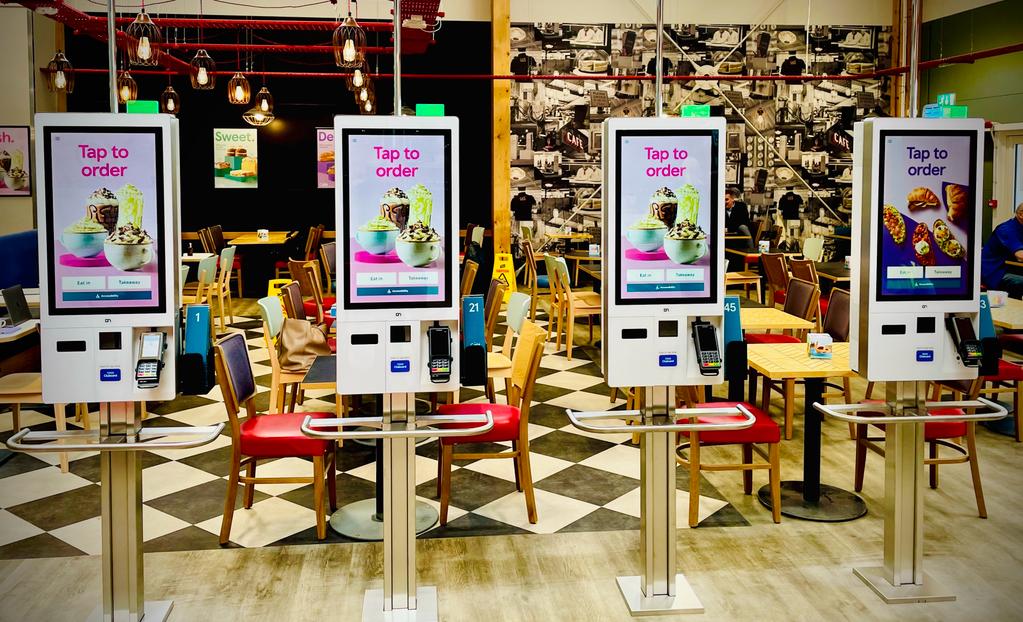 Tesco Café selects Givex for UK-Wide digital café rollout
After a successful pilot program, Givex will launch its digital kiosk, kitchen automation, inventory control and menu management products into Tesco Cafés throughout the UK.
TORONTO (July 18, 2023) – Givex Corp. (TSX: GIVX) (OTCQX: GIVXF) announced today that it has been selected by UK based Tesco Café, to spearhead a digital transformation initiative in their cafés. Tesco Café is a subsidiary of Tesco PLC, one of the world's largest retailers. Tesco Cafés' decision to partner with Givex comes after a successful pilot phase, during which Givex showcased their expertise in delivering complex integrations, including integration into the Tesco Clubcard scheme, payment integration, and enabling Tesco colleagues to utilize their Clubcard for exclusive colleague discounts.
The partnership is a testament to Givex's commitment to delivering innovative solutions that drive operational efficiencies and enhance the customer experience. With Givex's cutting-edge technology suite, Tesco Cafés will benefit from streamlined digital ordering processes, efficient kitchen automation systems, effective inventory control mechanisms, and advanced menu management tools. These capabilities will transform the way Tesco Cafés operate, leading to increased productivity and improved customer service.
Richard Bernans, Managing Director of Givex UK, expressed his excitement about the partnership, stating, "We are delighted to be chosen as Tesco Cafés technology partner. Givex is committed to creating industry-leading solutions that address the unique challenges faced by our clients in the hospitality and retail sectors. Our robust suite of digital ordering, kitchen automation, inventory control, and menu management tools will empower Tesco Cafés to optimize operations and maintain a market leading customer experience. We welcome Tesco Cafés to our existing estate of hospitality operators who trust Givex to deliver enterprise level solutions to them and their customers"
In August 2022, Givex acquired UK-based Counter Solutions, adding their enterprise digital ordering solution WAY2PAY to the Givex portfolio. Counter Solutions was recently awarded Top Supplier Retail 2023, and Best In-Store Customer Experience at EuroCis for their WAY2PAY digital café solution.
About Givex
The world is changing. Givex is ready. Since 1999, Givex has provided technology solutions that unleash the full potential of engagement, creating and cultivating powerful connections that unite brands and customers. With a global footprint of 122,000+ active locations across more than 100 countries, Givex unleashes strategic insights, empowering brands through reliable technology and exceptional support. Givex's integrated end-to-end management solution provides Gift Cards, GivexPOS, Loyalty Programs and more, creating growth opportunities for businesses of all sizes and industries. Learn more about how to streamline workflows, tackle complex challenges and transform data into actionable insights at www.givex.com.