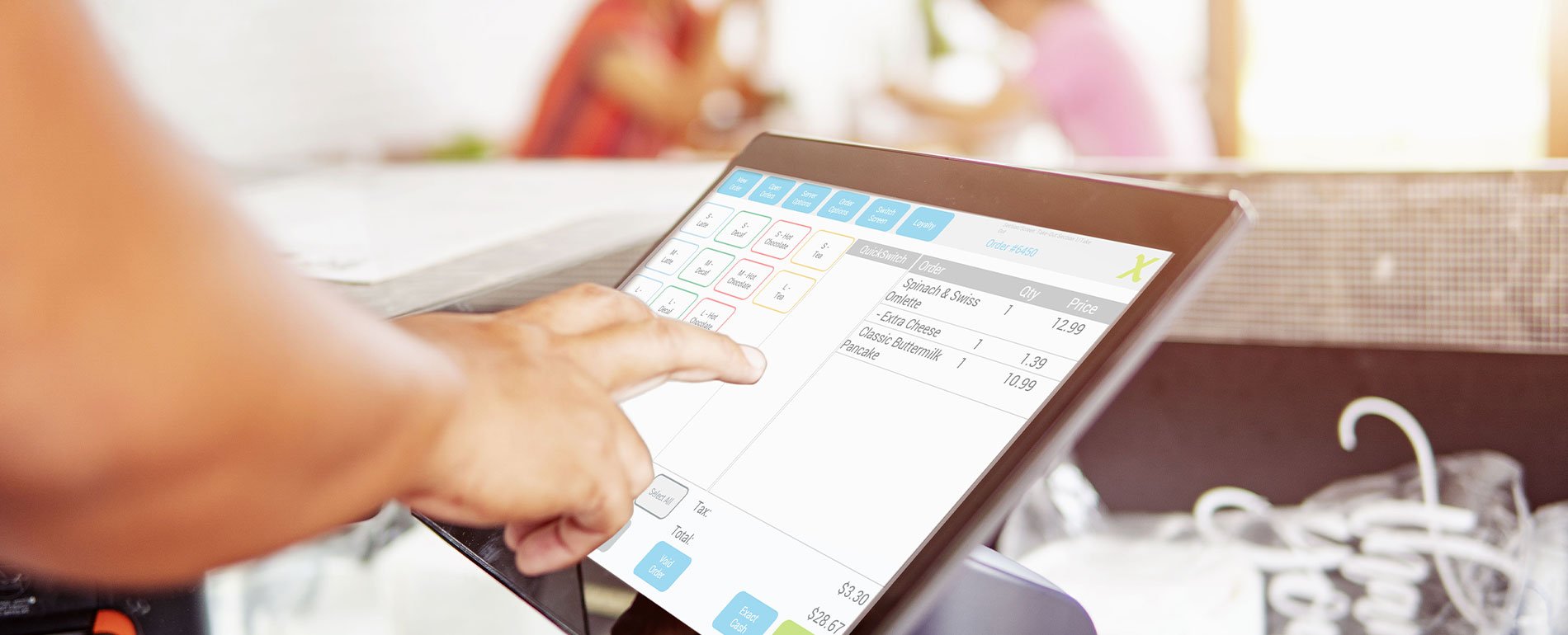 Sticking to Customers with the Right POS Partner
Point-of sale (POS) systems today are as synonymous with restaurants as coffee is to donuts. And POS systems do more than help businesses sell their products and manage inventory and staff. In fact, a good POS system helps a business grow and keep its customers or, in other words, create customer 'stickiness'.
A business needs to consider more than just the technology and price offered when it comes to choosing a POS provider. Incorporating a system into a business is a significant, long-term commitment, so it's best to look at it as developing a partnership rather than a one-time transaction.
A POS system does several things to help a business' bottom line, including providing cross-sell/up-sell opportunities and inventory management. It also has the ability to create positive, long-term consumer relationships – that elusive customer 'stickiness' – that can have the biggest impact to a business' success.
What to Look For
Choosing the right POS partner ensures that your business grows and creates customer stickiness. So, how do you go about finding the right POS system for your business? It's about finding the right partner. According to LeAnn Stewart in a recent Givex-sponsored white paper in fastcasual.com, one should evaluate POS systems against four areas proven to generate growth, build loyalty and increase profits:
Growth-Oriented
Look for a POS partner with a full product offering that'll supporting your company's growth. The product must also integrate with multiple platforms and support your payment processing choices.
Customer Loyalty
A true POS partner offers customizable loyalty programs to fit your business' needs. Choose one that'll design a loyalty program based on your customer profiles and provide customer engagement and data about trends and more.
Gift Cards
Many gift card-only companies have no direct connection to your POS system. A proper POS partner will offer gift card currency options, such as discountable, customizable, physical, and digital card options connected directly to your loyalty programs.
Integrated POS Kiosks
Customers today want to order meals fast, get great service, then pay and get their loyalty points without having to wait for long. Choosing a kiosk-ready POS partner means your business can adapt to how and when the world changes. And change it will.
The Givex Difference
As the fastcasual.com white paper highlights, GivexPOS can be the right partner for your business, as it provides a perfect all-in-one solution that ensures increased customer stickiness and profits with decreased training and staffing responsibilities.
Multichannel integration with gift cards, loyalty programs and centralized data ensures your business connects with consumers regardless of time, place and payment method. Omni-channel payment processing means you're always in control and can easily change processors without buying new equipment or software. GivexPOS' analytics empowers your customer loyalty program to stand out from the competition with rich data spotting the next big trend. And GivexPOS comes with cloud-based business management tools to make scheduling, menus, inventory, table assignment and ordering easier.
GivexPOS frees managers and staff to focus on creating a great experience to make their customers happy. And a happy customer comes back. That's customer 'stickiness'.
Find Out More
Could your business benefit from Givex's industry-leading POS, gift card and loyalty programs? Find out by clicking here and reaching out to us today!