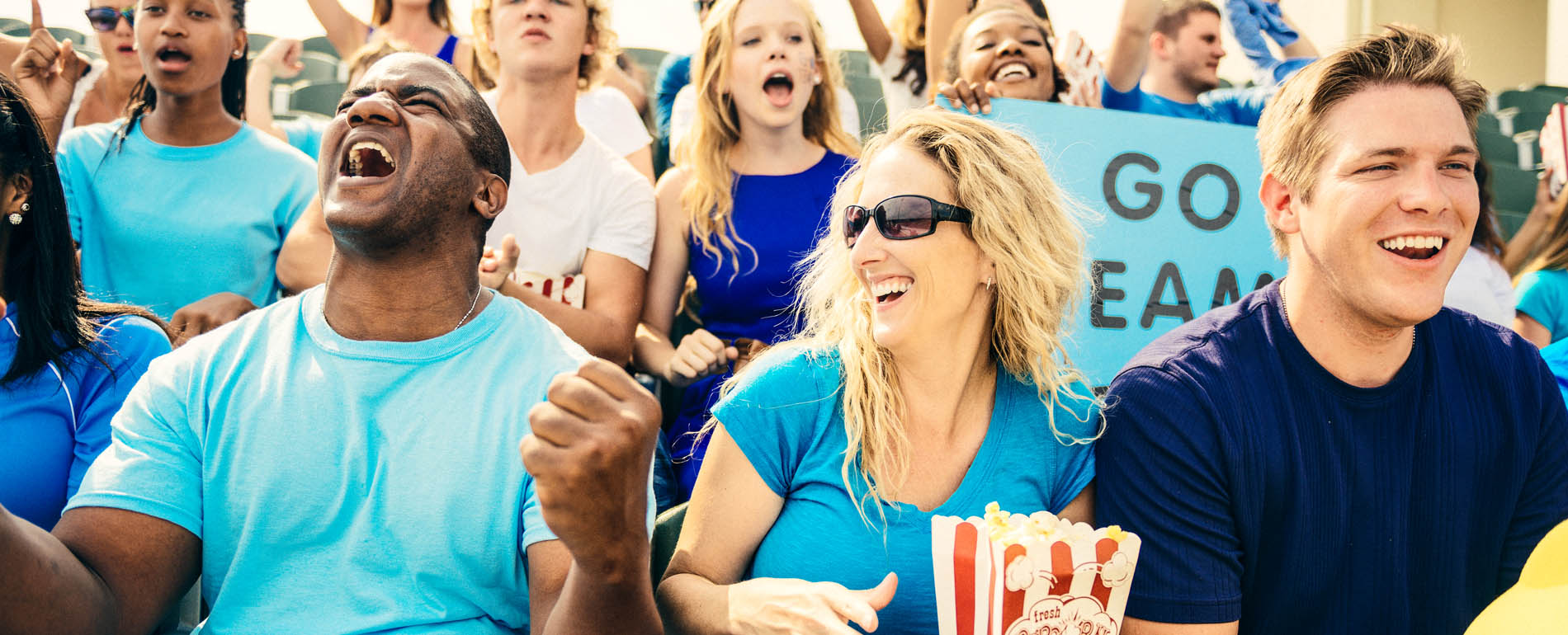 Create the Ultimate Ticketing Experience for Your Customers!
In the mobile world that we live in, it's time to move away from traditional ticketing and enter the world of endless possibilities. Stored value tickets allow teams, venues, or stadiums load money directly onto a fan's ticket, which can be used as a form of payment at merchants or concessions throughout the venue. Take your event to the next level by turning your existing ticket into the ultimate fan experience.
Here are features that can drive enhanced fan experience, which will correlate to growth and increased revenue. We listed ticketing solutions that will help inspire fan engagement, leverage analytics to sell more tickets, drive primary ticketing sales, and generate additional revenue.
Cashless/Mobile
If your solution doesn't include a mobile strategy then you have already fallen far behind. Being mobile friendly is an essential tool for communication, buying tickets, marketing and delivering tickets to your customers. Providing a cashless experience not only enhances the fan experience and operational efficiencies through increased speed of service, it can also decrease the cost and risks associated with cash handling.
Stored value tickets can help teams and organizations better manipulate the flow of a game to their advantages. For instance, a team can place money onto their customer's ticket from a certain row or section which can be redeemed throughout the game to drive traffic to vendors and merchants.
Fan Engagement
There is a full array of marketing and promotional programs that can drive fan excitement. As stored value tickets transform into a form of payment at merchants or concessions stands throughout the venue, this can become an incentive for customers to begin purchasing items and a new way to engage customers.
Creating lift is inarguably one of the revenue-driving tactics behind stored value tickets. Lift is created when a fan spends more than the loaded amount of a ticket on merchandise or concessions at the venue. Adding value on tickets can be a tactic used to entice season ticket holders. It is through providing in-game promotions such as a certain team getting a home run in an inning that improves the overall fan experience. Upon implementing stored value tickets, the St. Louis Cardinals observed that 18% of fans spent more than the original value loaded on their tickets, generating 61% of lift. Enhancing the fan experience increases profit.
There is a huge benefit of using stored value tickets, as it can be loaded in real-time. A team can load money onto all fan tickets after an incredible game-winning play, creating an even more exciting and engaging experience for fans.
Leverage Analytics
Shifting from traditional ticketing solutions can allow for more significant insights and fan analytics to occur. You can then use this information to data mine and learn how your fans are using the ticket. Gather information on how you can help teams and organizations make better-informed business decisions moving forward. Using this insight, expand and create reports to evaluate areas within the organization that need improvements.
Understanding fan analytics provides customer insight. One will be able to track fan movements throughout the venue. This would allow a fan or organization to know where to place promotions, advertisements, and concessions in the venue increasing the likelihood of sales where previously had been none. Understand what your customers are looking for, what motivated them to attend events and what is valued to them.
A ticket can be much more than just a form of gaining access to an event. Implementing stored value tickets creates endless possibilities and information which will eventually result in growth, positivity, and revenue.