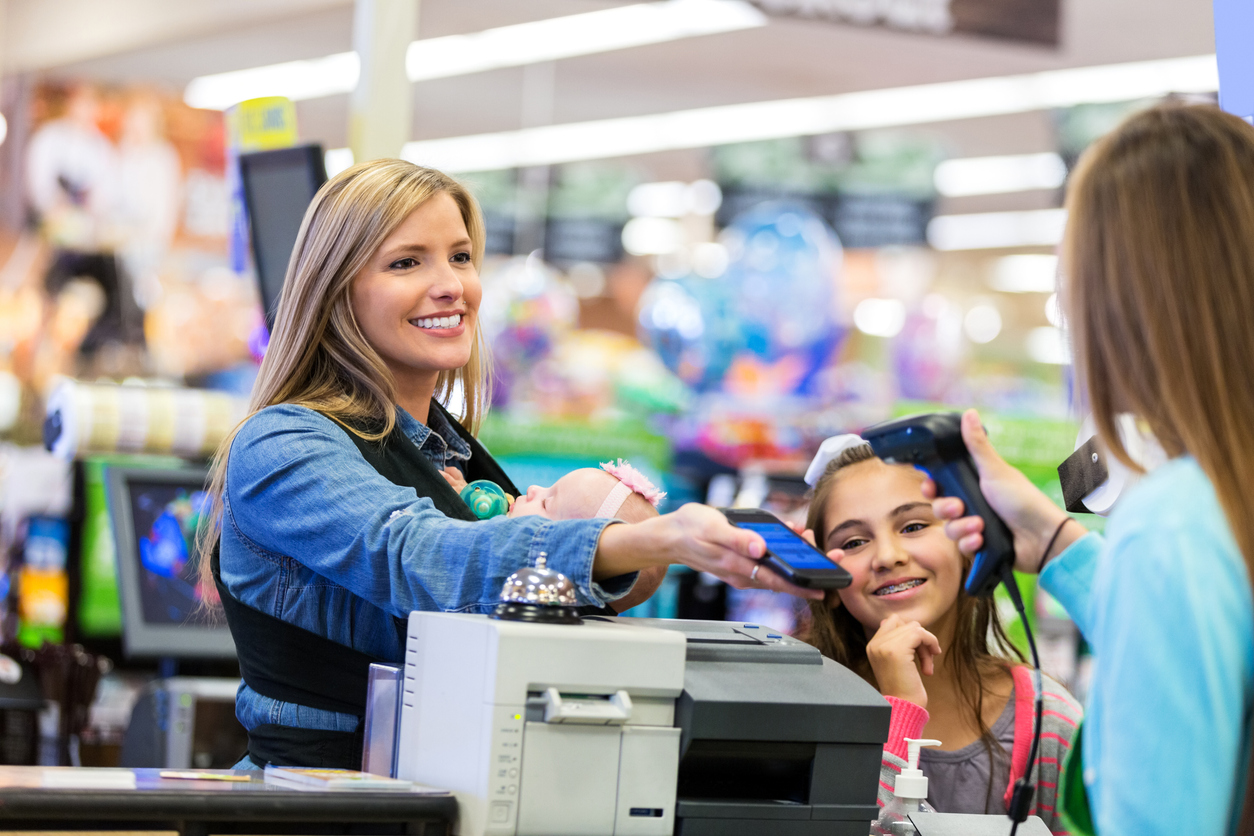 Givex Annual Survey: Almost all Canadians use Loyalty Rewards Programs
In a time of economic uncertainty and rising food costs, grocery rewards programs are ranked as the most valuable type of loyalty program among Canadian consumers
Toronto, ON (May 9th, 2023) – Givex Corp. ("Givex") (TSX: Givex) (OTCQX: GIVXF), a customer engagement platform, has today released results from the annual 2023 Consumer Survey, a national survey that measures Canadians' sentiments on dining motivations, loyalty programs, and comfort level with restaurant technology. The survey polled more than 1,500 Canadians in April 2023.
Canadians appear to be dining out less often this year compared to last year, both for sit-down restaurants (35%) and takeout and delivery (35%). That said, despite inflation and a looming recession, over one-quarter (28%) of Canadians say that so far this year, they're actually dining out more often than in 2022. In addition, young Canadians (aged 18-34) are dining out more in 2023 (34%) than their older counterparts (compared to just 26% of those aged 35-54 and 27% of those 55 and older).
As food prices continue to rise across the country, 57% of Canadians rank grocery rewards programs as the single-most valuable type of loyalty program, widely outpacing any other category. Meanwhile, almost all Canadians (98%) say they have used rewards or points from a loyalty program to make a purchase at least once.
Three years after the start of the COVID-19 pandemic, nearly seven-in-ten (69%) Canadians say they feel comfortable using technology when dining at restaurants (such as the use of a mobile application to view a menu or order), up slightly from 2022. In general, the comfort level with technology appears to be increasing amongst those between the ages of 18 to 54..
"Technology continues to become more integrated into our day-to-day lives, and these findings show that Canadians are steadily adapting to its usage in the restaurant space," said Mo Chaar, Chief Commercial Officer of Givex. "While a number of external factors likely contributed to the fact that Canadians are not dining out as often as last year, the data is clear: promotions, discounts and loyalty programs are key to customer retention for restaurant operators. As the industry evolves, it has never been more important to provide merchants with the data they need to offer an outstanding customer experience. The Givex platform helps businesses better understand their customers by connecting powerful transactions and delivering tailored experiences that keep them coming back."
Key findings from the 2023 Consumer Survey include:
Dining Trends and Motivations
Four-in-five Canadians say promotions such as Buy One, Get One (BOGO) (80%) and coupons or discounts (78%) make them more likely to dine out at a restaurant. Slightly over half (56%) say the same about loyalty programs.
For all potential offers and features presented (coupons and discounts, promotions, happy hour and loyalty programs), young Canadians (18-34) are consistently most likely to say they're more likely to dine out.
Almost half (46%) of Canadians agree they're more likely to order takeout/delivery at a restaurant if they offer a loyalty rewards program.
Loyalty Programs
Grocery rewards programs are particularly valuable to lower-income households (60%, compared to 50% of high-income households).
57% of Canadians are a member of between two to four loyalty programs, and one-in-five is a member of at least five loyalty programs.
20% of Canadians say they use rewards or points from a loyalty program when making a purchase about once a month.
Restaurant Technology
In 2023, 74% of Canadians aged 35-54 said they were comfortable using technology when dining, a 4% increase from the previous survey in 2022. This increasing comfort level was also reported by 82% of young Canadians (aged 18-34), a 3% increase from last year.
However, older Canadians' (aged 55 and up) comfort level with technology slightly decreased in 2023, down to 56% from 57% in 2022.
Technological innovation has had a significant impact on the foodservice industry, with the most significant shifts in the increased use of mobile and online ordering systems. As the restaurant industry continues to evolve, these survey results uncover the motivations, insights, and trends amongst guests that will allow restaurant operators, as well as other business owners, to make impactful and strategic decisions.
For more information about Givex, please visit givex.com.
About Givex
Givex Corp. (TSX: GIVX; OTCQX: GIVXF) provides merchants with customer engagement, point of sale and payment solutions, all in a single platform. We are integrated with 1000+ technology partners, creating a fully end-to-end solution that delivers powerful customer insights. Our platform is used by some of the world's largest brands across the globe, comprising approximately 122,000+ active locations across more than 100 countries. Learn more at www.givex.com.