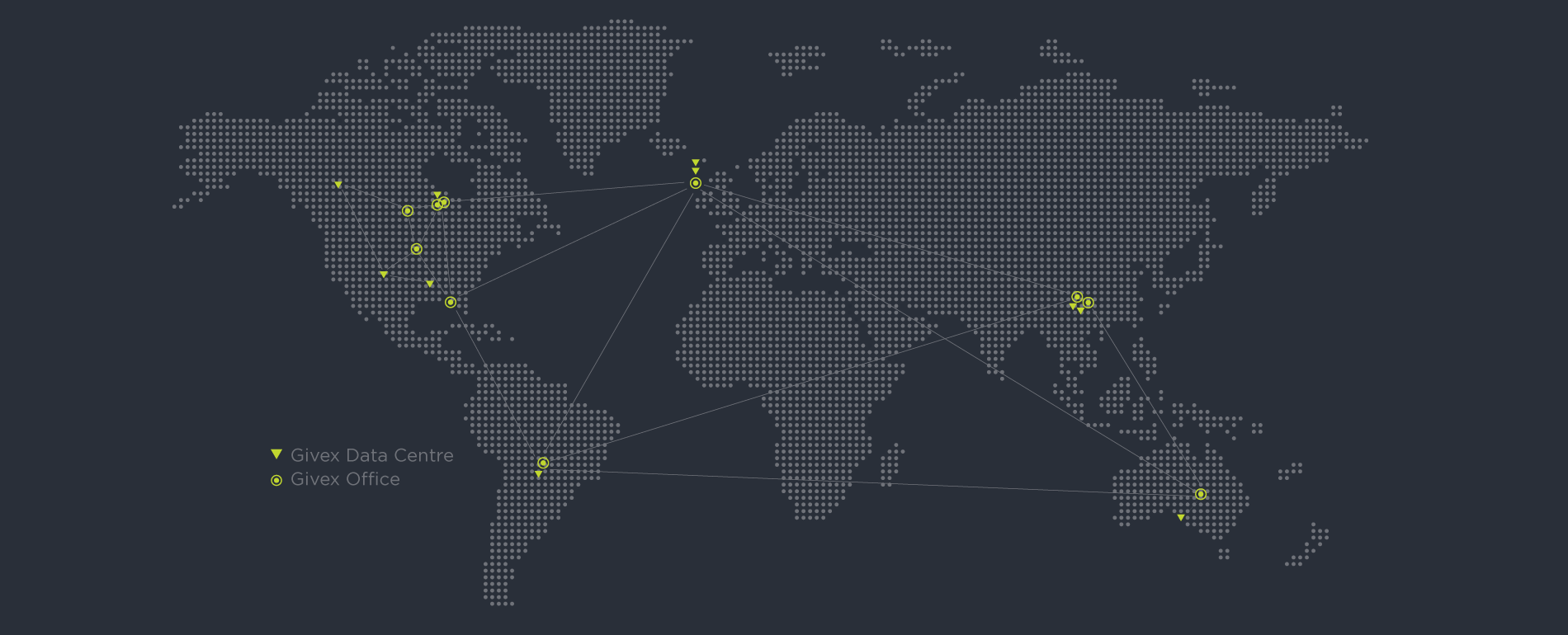 Givex, the cloud-based operations management IT solution that provides brands with a fully integrated suite of customizable products including gift cards, loyalty, point-of-sale (POS) and analytics, is wrapping up a year of considerable growth. Throughout the COVID-19 pandemic, Givex demonstrated its ability to adapt to the changing landscape and offer flexible and innovative technology that's unmatched within the industry. Now, because of these nimble and deliberate adjustments, Givex continued to expand its robust tech suite and partner with new international clients over the past year, increasing its total number of customer locations to 96,000 as of September 2021.
"It's important for us to be able to provide our clients with up-to-date, innovative technology that makes the most sense for their immediate needs," said Mo Chaar, Givex's chief commercial officer. "That includes offering our clients complete flexibility to ensure our solutions work with other vendors, as well as ensuring that we can offer seamless integration with those products — a move that is unprecedented within the industry."
GivexPOS
In a year when restaurant clients needed more support than ever before, this flexibility proved to be a massive benefit for Givex clients. GivexPOS now not only allows customers to choose the product suite that best serves their individual business needs, but also ensures they can use the integrated partners of their choice, including their preferred payment processor and delivery partners. Additionally, by providing constant upgrades and a robust system that's built to scale, Givex offers clients a POS system that's always primed for growth.
GivexPay
One of Givex's biggest moments of the year came with the announcement of GivexPay, an integrated payment processing solution powered by Adyen for Platforms. Adyen for Platforms enables Givex to enhance its service offering, gain access to the latest payment innovations and scale globally with one integrated system. Additionally, with the partnership, Givex now provides its merchants with turnkey access to payment capabilities, including the ability to accept payments in-store, online and through mobile. The addition of GivexPay also adds additional reporting power for merchants, giving them deeper insight into how customers transact and engage with the business.
"We're very glad to be partnering with Adyen to deliver GivexPay, the new payment solution, to our merchants," says Chaar. "With this launch, we can better serve merchants looking for an all-in-one management solution that includes gift card programs, customized loyalty programs, kitchen display systems, inventory controls, kiosks, handheld ordering tablets, online ordering apps, POS, and now payment processing, with the support and scalability they need to grow."
This type of continued innovation has allowed Givex to support restaurants throughout the ongoing shutdowns of the past year, providing solutions that allow operators to streamline their workflow and navigate the staffing challenges and shortages created by the pandemic.
New Clients
As a result of its well-positioned tech suite, Givex has continued to attract new clients across the globe including Meltwich, the Canadian-based grilled cheese franchise that, with help from Givex technology, expanded into the U.S. and will be launching an additional 50-plus locations in the coming years. Givex also announced a partnership with Barburrito, a Mexican restaurant chain with 164 locations across Canada that will utilize Givex as its preferred POS, online ordering, gift card and loyalty program provider. Foodtastic, the restaurant franchisor behind Second Cup, Milestones and Pita Pit, also agreed to implement Givex's gift card, Customer WebSuite and GivexPOS system across all 650 of its locations.
Uptix
In addition to partnering with new restaurant clients, Givex also welcomed new sporting clients to its Uptix platform. A stored-value ticket platform, Uptix allows customers to make contactless payments directly through their phone as well as providing in-seat ordering capabilities, forever changing onsite sporting events in a post-pandemic world. This year, the Buffalo Bills (NFL), Colorado Avalanche and Columbus Blue Jackets (NHL) began using Uptix for contactless payment options while simultaneously gathering new insights into their loyal customer base.
However, for Givex, the biggest moment of the year was taking the company public. On Dec. 1, 2021, the company listed its shares on the Toronto Stock Exchange under the symbol "GIVX".
"The new public listing, as well as our ability to partner with larger clients than ever before, is continuing to solidify our position in the space and enhance the reputation of our platform," said Chaar. "As a company, Givex has continued to learn, innovate and grow over the past year and it's due, in large part, to the unmatched service that we are able to offer our clients. With guaranteed integrations and constant POS upgrades, we are ready to continue partnering with new clients and helping them adapt to the changing technology landscape in 2022 and beyond."
Find Out More
Could your business benefit from Givex's industry-leading POS, gift card and loyalty programs? Find out by clicking here and reaching out to us today!