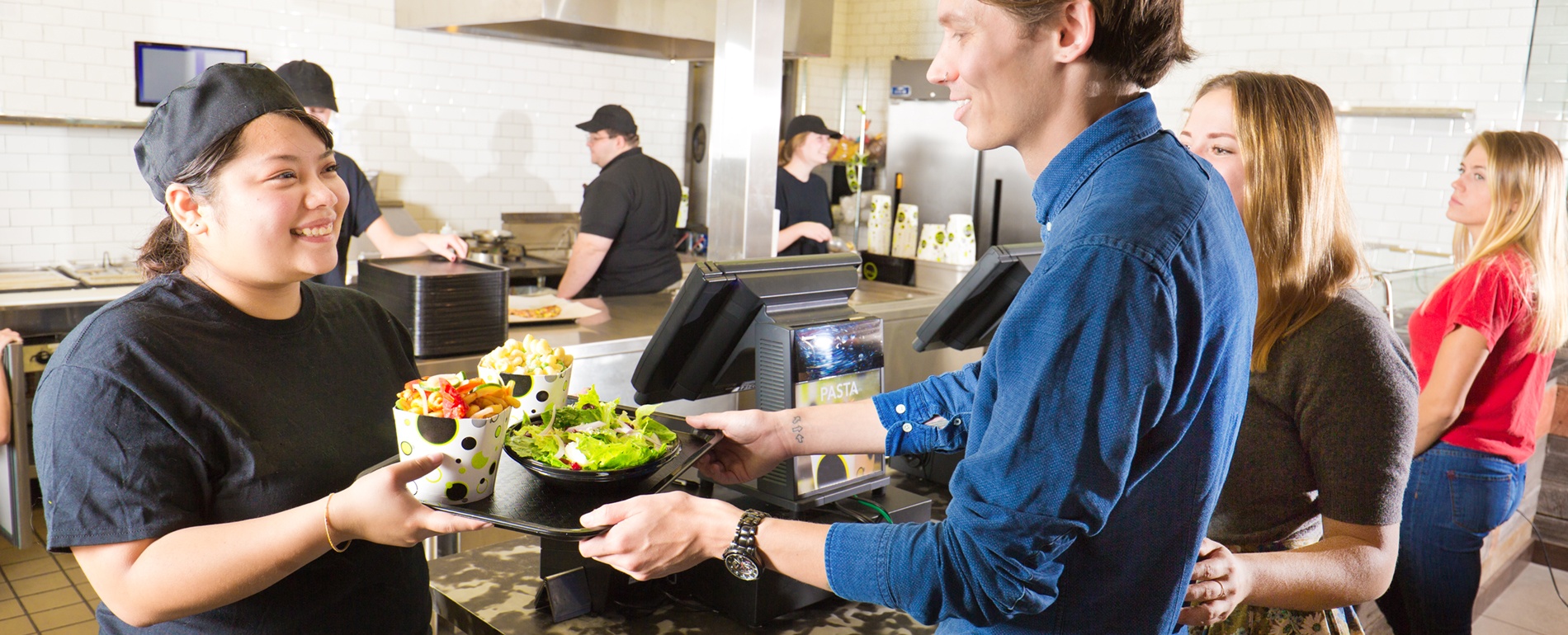 3 Reasons Why Self Serve Kiosks Attract Millennials
Millennials are an energetic groupwho grew up in the digital era. Everything they touch consists of high technology so it is no surprise that the implementation of a self-serve kiosk is essential to the innovation of quick serve restaurants. What kiosks provide is a digital experience, convenience, clear communication and easy customization. Self-serve kiosks are also capable of increasing sales by 15 percent while significantly reducing operating costs if used correctly. Here are 3 ways to attract millennial diners to your restaurant with the help of a self-serve kiosk!
A Digital Experience
Millennials are currently the largest living generation at 92 million and counting worldwide. This prized market most sought after by chain restaurants needs continuous innovation on the experience they provide to their customers in order to keep them coming back. Many millennials are reaching their career peak, earning a significant salary boasting a high purchasing power of a combined total of over 200 billion dollars. Through countless research studies, it has been discovered that millennials are not just looking for good food, they are also willing to pay for an experience. To keep up with the high demand of a digital experience, quick serve restaurants need to adapt accordingly and provide customers with innovative ways of making the mundane ordering process fun and exciting. Self-serve kiosks do extremely well in providing endless customization creating a fun and interactive digital menu while getting the job done. Ordering kiosks can also help push featured products, upselling more orders! With an interactive interface, diners are found to be more engaged and wanting to participate.
Convenience
Young adults are often always on the run; however, they still value personalized and unique micro-experiences. In order to adapt to this fast-paced generation, facilitating the ordering, payment and pick up process can surely bring millennials in. According to the Zendesk Benchmark study, an increase in customer satisfaction was found at places that implement self-service options such as kiosks. They speed up the process of getting the meal ready and clear communication is always present between the kitchen and the customer. The self-serve option connects customers with the end product, responding accurately and efficiently. 73% of millennials value their time which is why when the option is present, they would rather choose the self-serve option, making this one of the key factors in increasing service satisfaction.
Ability to customize meals
The ability to order customized food is a high priority for the millennial demographic. In a recent survey, 46 percent of millennial participants said their favorite quick serve restaurants gave them the option to customize their meals from start to finish.With the implementation of kiosks, customers have an extremely easy way to modify each order item at their own pace. Large touchscreens allow the customer to navigate through the menu displaying a variety of available options that meet their dietary needs for example, meats, vegetables, toppings and sauces to name a few. Customizing orders on a self-serve platform also reduces human errors allowing cashier staff to focus on other tasks around the restaurant.
In conclusion, almost 75% of consumers agree that self-serve kiosks make customizing complicated orders easy and judgement free. Self-ordering kiosks provide customers with a digital experience enhancing the overall quality of the visit and last but not least, speed up the ordering and check out process! 42 percent of customers said they would use a kiosk if it were made available. Millennial consumers want to be able to relate to brands, services and organizations that prioritize their values and follow the latest trends.