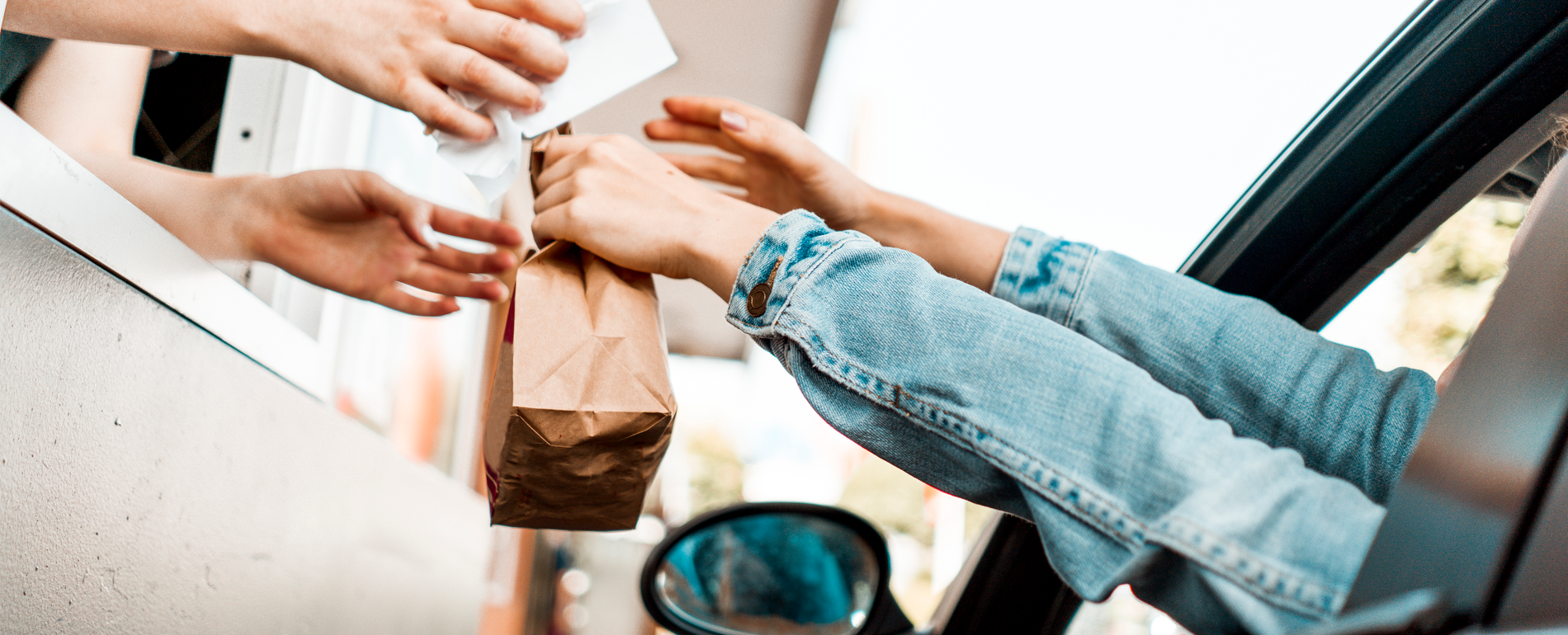 Drive-Thrus – The Lifeline for Quick Service Restaurants
The drive-thru concept was initially for convenience, but throughout the pandemic, it has become the lifeline for many quick-service restaurants. At the start of March, businesses were forced to close their doors due to many positive cases. Slowly as the country went through different stages, restaurants were able to provide curbside pickup and delivery. However, restaurants with drive-thrus were able to streamline their operations solely through their windows, which became their lifeline.
Although third-party delivery services have reduced fees for local businesses, many customers are still not comfortable with the concept of a stranger dealing with their food. They would rather instead place an order and pick it up themselves to ensure that all safety procedures are in place.
Drive-thrus have been a popular concept, but during the pandemic, drive-thrus reached peak popularity as it was a quick frictionless way for customers to get their food and get on their way. While many businesses have suffered, those with drive-thrus have prospered.
Restaurant Brands International INC, owners of Burger King, and Tim Hortons released that the pandemic took a hit into their earning last quarter with sales down 31%.  However, « drive-thru sales — some 12,000 of RBI's roughly 15,000 storefronts in Canada and the U.S. sport drive-thru windows — rose at least 10 percent at Tim Hortons, 20 percent at Burger King and 100 percent at Popeyes, mitigating the larger revenue plunge. »
It seems that for quick-service restaurants, drive-thrus have helped with the lost revenue.
Starbucks, being a large coffee chain, has closed a large number of  locations but has still managed to keep 75% of its prior-year revenue thanks to its drive-thrus and loyalty program.
In our new reality of the pandemic-era, businesses must react to consumer needs in order to avoid closing their doors. As many are still fearful of dining at a restaurant's patio, providing drive-thrus allows guests to enjoy your meals still but in the comfort of their own home. QSR brands have steered their businesses to serve in today's technology-driven society by incorporating mobile apps, and digital pre-payment options and even food lockers to ensure a quick and effortless experience.
Apart from the functionality of drive-thrus for quick service restaurants, one could look at the potential to upsell with digital menu boards. McDonald's is a prime example of this.  In 2019, they launched their new digital menu board system with artificial intelligence. While presenting your order, the digital menu board also suggested menu items, such as fries or a dessert. McDonald's mentioned that « over time, using data from the millions of customers that we serve daily, the technology will get smarter and smarter through machine learning. »
As fast-food restaurants continue to respond to the changing consumer demands during the pandemic, they will continue to be successful and keep their doors open.