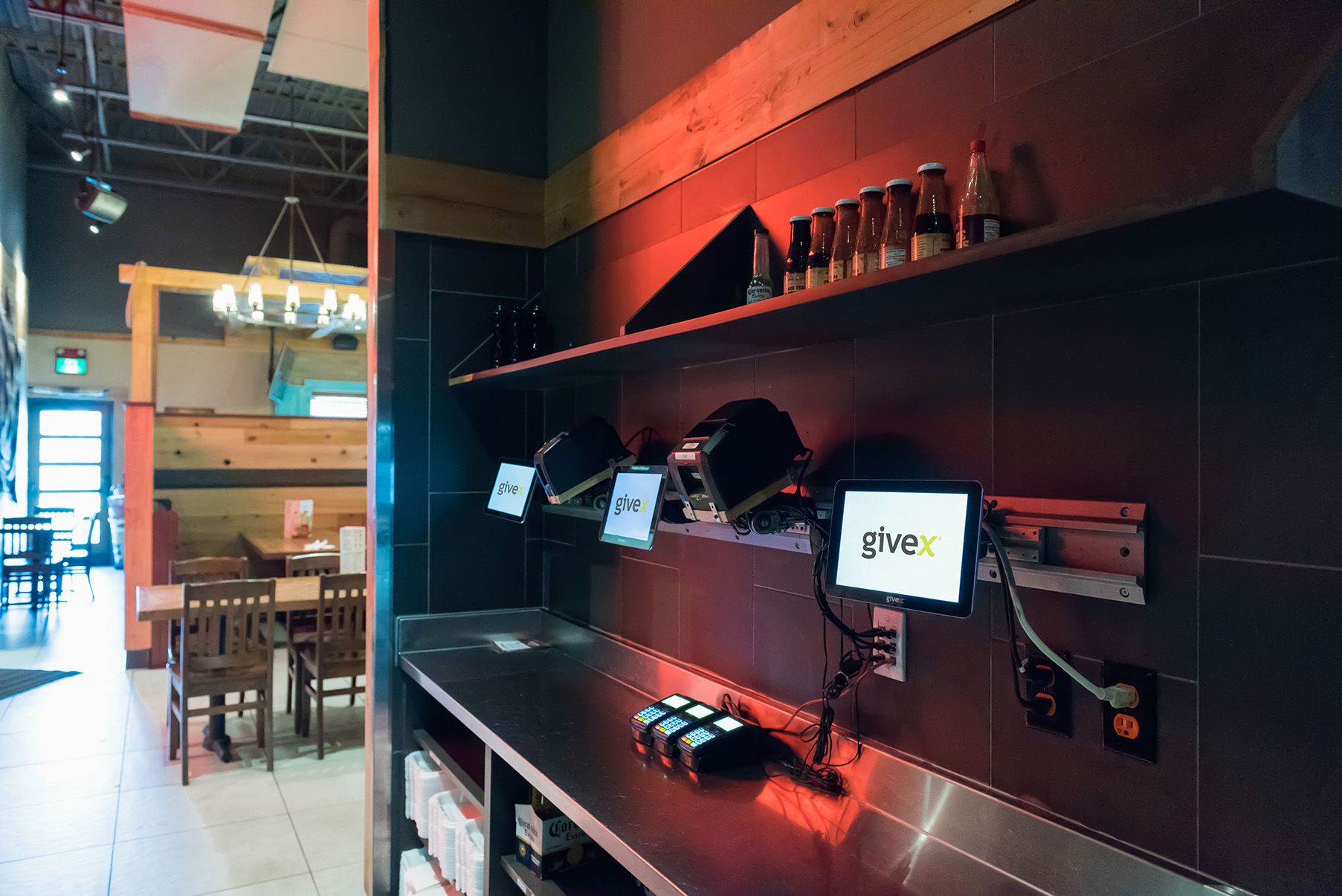 Case Study
How We Helped Lone Star
Launched a new POS system across all 24 locations
Added online ordering to their sales channel
Successfully integrated our CWS platform into their website
Helped increase YOY gift card sales by +65%
The Challenge
Lone Star Texas Grill was founded in 1986 by former football players and Ottawa Rough Riders team mates; Val Belcher and Larry Brune. In Canada's capital, Lone Star dominates the market and today there are currently 24 locations spread across Eastern and Southern Ontario. The restaurant is particularly known for its AAA hand-cut mesquite-grilled steaks and ribs and Tex-Mex favorites like Fajitas. 

As a growing enterprise, Lone Star was not immune to the challenges that many successful restaurants faced. A major issue that plagued them was an aging point of sale system. Like many legacy solutions of its time, the technology and infrastructure were antiquated. Their POS was unable to incorporate key business functions such as inventory control, menu management, staffing and CRM. Maintenance was difficult and often costly and integration was challenging.  Restrictive upgrades coupled with a lack of scalability forced Lone Star to find another solution.
Our Solution
Conducting due diligence, Lone Star assessed all the major providers in the POS market.  It was the shared view among the visionary leaders at Givex to execute a viable cloud-based POS, that eventually lead to the pilot of GivexPOS. ​Working in unison, the developers at Givex took their queues from the stakeholders at Lone Star, who guided the early stages of the development by providing direction based on their business requirements. 

Immediate goals: 
Equip their servers with wireless mobile tablets that permit them to process orders at the table to improve turnaround times
A unified POS and Restaurant Management solution that tracks sales across all channels, and improves business efficiencies.
Improve visibility of locations and accessibility by implementing a cloud-based POS that can be accessed remotely to view cross-store visibility.
Decrease table turnaround times, which would in-turn reflect a better customer experience

GivexPOS is fully integrated with Chase, which allows Lone Star to process Credit Card and Debit Card payments at the table, reducing wait time and increasing Front of House operational efficiency.

GivexPOS' s mobile tablets allow for table-side ordering and further increase table turnaround times, and enhance guest experience.  

Maintain a small footprint for front of house staff. Front of House staff needed to make updates to seating and place orders without a fixed workstation. Lone Star needed a POS with a small footprint, that wouldn't take up space.

Handheld Wireless GivexPOS Tablets allow Lone Star's Front of House to effectively serve all customers by being able to place and update orders without having to go to a fixed work station. In addition, managers could provide approval for discounts, schedule staff, generate real time reports, review and place orders all while walking throughout the restaurant.

Increase operational efficiencies in the kitchen

Providing a seamless operation flow between Front of House and Back of House, GivexPOS is integrated with QSR's kitchen display system. This allows any orders placed within GivexPOS to be quickly communicated to the kitchen for effective management of cook times and coursing at each kitchen station.

Migrate existing gift card program

By using GivexPOS's embedded marketing, Lone Star tied together their existing Givex Gift Card Program with their POS system, which allows them to manage both programs through a single Givex platform (Portal). 

Accommodate daily price changes and menu deployment  

GivexPOS easily handles day to day price updates with the Scheduled Price Changes feature. Price changes on menu items can be set and automatically updated across all locations.

GivexPOS serves as the perfect all-in-one solution for our POS, reporting and gift card program. It was easy to train staff on the new system and has created operational efficiencies for our business. The remote access of portal combined with GivexPOS's built-in reporting tools has freed up executive time so that we can focus on other areas of business development.

BOB MACEY, IT MANAGER, LONE STAR GROUP
The Results
The migration from Lone Star's existing legacy system to GivexPOS was seamless. In eight short weeks, Givex implemented GivexPOS systems in twelve Lone Star full-service restaurants. An acceptable timeline to equip one location is generally four to six weeks.  Working around Lone Star's schedule and construction timelines Givex deployed Vexilor to the remaining twelve locations. Enterprise-wide, a total of one hundred GivexPOS systems were installed. Nine years after the initial install, Givex continues to provide free support to the individual locations, and conducts quarterly meetings with Lone Star executives to establish priorities. 

Training staff on the new system also proved to be effortless. Lone Star staff found the Vexilor tablets easy to use. Intuitive features like color-coded buttons and command prompts that follow a logical, sequential order made it simple to learn.  Advanced training modules allowed managers to set permissions and limit accessibility on the tablets. Additional access and functionality could be granted as the employee progressed in their training.  

Operational Efficiencies

Prior to Vexilor, handling day to day price updates and changes in menu deployment across Lone Star's 24 locations was a difficult task, and required manual inputting and updating of the multiple POS systems. Since implementing GivexPOS, Lone Star is easily able to schedule regular price updates, and deploy the changes to all 100 GivexPOS tablets across locations simultaneously.  

Time-consuming backups to a POS are no longer required. Because Vexilor works in the cloud, data from handheld tablets are automatically routed back to the Vhub. The Vhub is an on-site server, which syncs with the Givex server in the cloud. Even if the internet is down the Vhub stores the POS data; so that when internet connectivity is restored the Vhub syncs again with the Givex servers. Lone Star can access the data from the cloud remotely from anywhere using a secure online portal, as well as set hierarchal access for managers looking to access data and reports of their own store/region. 

GivexPOS's workflows were designed with the intimate help of business owners.  The Lone Star staff find Vexilor tablets easy to use, and Lone Star is able to train their staff more efficiently ​using GivexPOS. 

GivexPOS's advanced training module also allows Lone Star's managers to set permissions and limit the access of trainees on the tablets, and opens up more access and functions as the employee progresses in their training.  Features like color-coded buttons and command prompts that follow a logical, sequential order make learning and using GivexPOS simple for Lone Star staff. 

Embedded Marketing

Migration of the previous gift card program was seamless for customers, and their current gift card program continues to drive sales for Lone Star. GivexPOS's embedded marketing makes selling gift cards a streamlined process for staff.