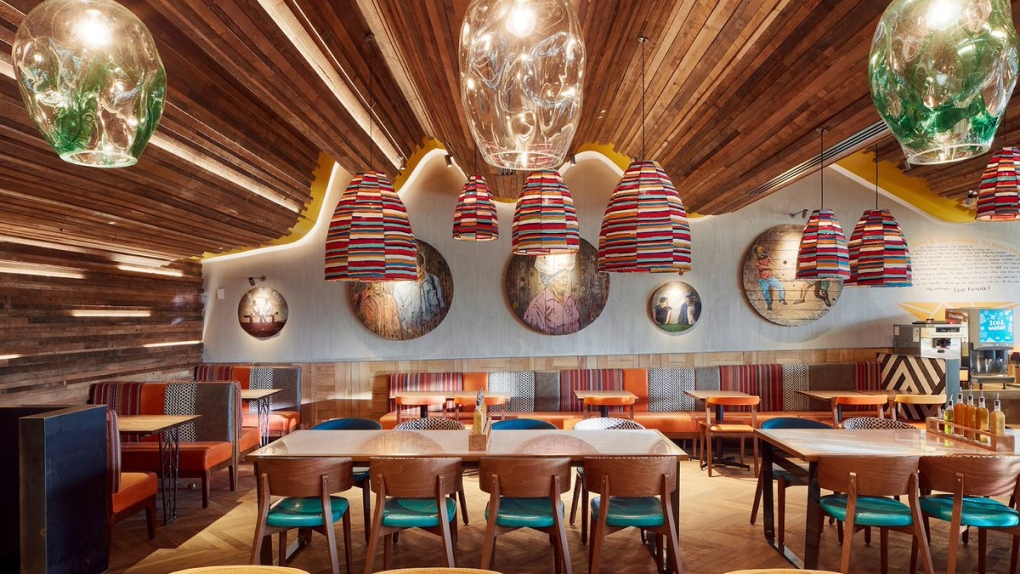 Case Study
How We Helped The Nando's Singapore
Developed conversational ordering for Nando's and rolled out GivexPOS
Integrated with Go Tenzo to support labour schedule, control inventory and reduce waste
Integrated their member program, online ordering, and mobile app to our POS
Custom reports for their finance, sales, and business intelligence tools​
The Challenge
Nando's Singapore is the regional franchise of the global South African restaurant chain that specialises in peri-peri style chicken dishes. Founded in Johannesburg in 1987, Nando's operates over 1200 outlets in 25 countries. Nando's Singapore consists of 6 locations, offering dine-in, takeaway and delivery.

Nando's Singapore is obsessed with the customer experience. Back in 2018, they identified that the usual way that customers placed an order with the cashier created friction and impatience. This wasn't a training issue but a limitation of their technology. The POS system locked staff into a rigid order flow, requiring them to interrupt customers for mandatory menu choices in a set sequence, instead of allowing them to adapt to the customer's thought process and preferences.

Nando's Singapore needed a new approach to ordering, a system that would also work with all their different solutions for inventory management, online ordering, loyalty program and finance. More than just an IT challenge, this represented an opportunity to revolutionise the ordering experience for customers and differentiate Nando's in the marketplace.
Our Solution
• Developed conversational ordering for Nando's and rolled out GivexPOS
• Integrated with Go Tenzo to support labour schedule, control inventory and reduce waste
• Integrated their online ordering and mobile app to our POS
• Integrated with their member program to allow seamless reward process
• Custom reports for their finance, sales, and business intelligence tools​
• Integrated to NETS, their payment processor
Nando's Singapore first learned of Givex through our gift card solution and chose GivexPOS because of our ability to develop the new conversational ordering solution and open approach to integrating with all the current providers Nando's was using. The first location went live with Givex in 2018 and now all Nando's Singapore locations are using their POS, conversational ordering, KDS, inventory and more. Their mobile app and website were also integrated with the Givex backend so online orders are automatically routed to the POS and KDS.

Nando's locations use both fixed and handheld tablets from Givex. Managers also use the GivexGo mobile app to get real-time metrics from each location, straight from the POS.
GivexPOS's conversational ordering allows our staff to flexibly enter a customer's order without having to interrupt and it even reminds staff to ask about mandatory items after the customer has finished speaking. It's much easier and smoother for customers. And that's just one example of the ways Givex has helped us increase efficiency and provide a great experience to our customers.

– MOJI NESHAT, GENERAL MANAGER, NANDO'S SINGAPORE
The Results
Conversational ordering has been a hit with staff as it makes keying in orders faster and easier. The system also prompts them whenever the customer needs to make a mandatory selection, ensuring orders and combos are valid.

Integrating online ordering into the POS has also eliminated double entry for staff. This removed another potential source of error as the system automatically logged items in the correct revenue centers and routed them to the kitchen. The KDS queued up items in each production area efficiently, improving speed of service.

Givex's integrations with all of Nando's back office tools and systems give their team all the data needed for quick decisions.

Overall, Nando's Singapore is very happy with how the combined Givex solution has helped them tie together the different aspects of their operation, reducing waste, improving efficiency and helping them better serve their customers.