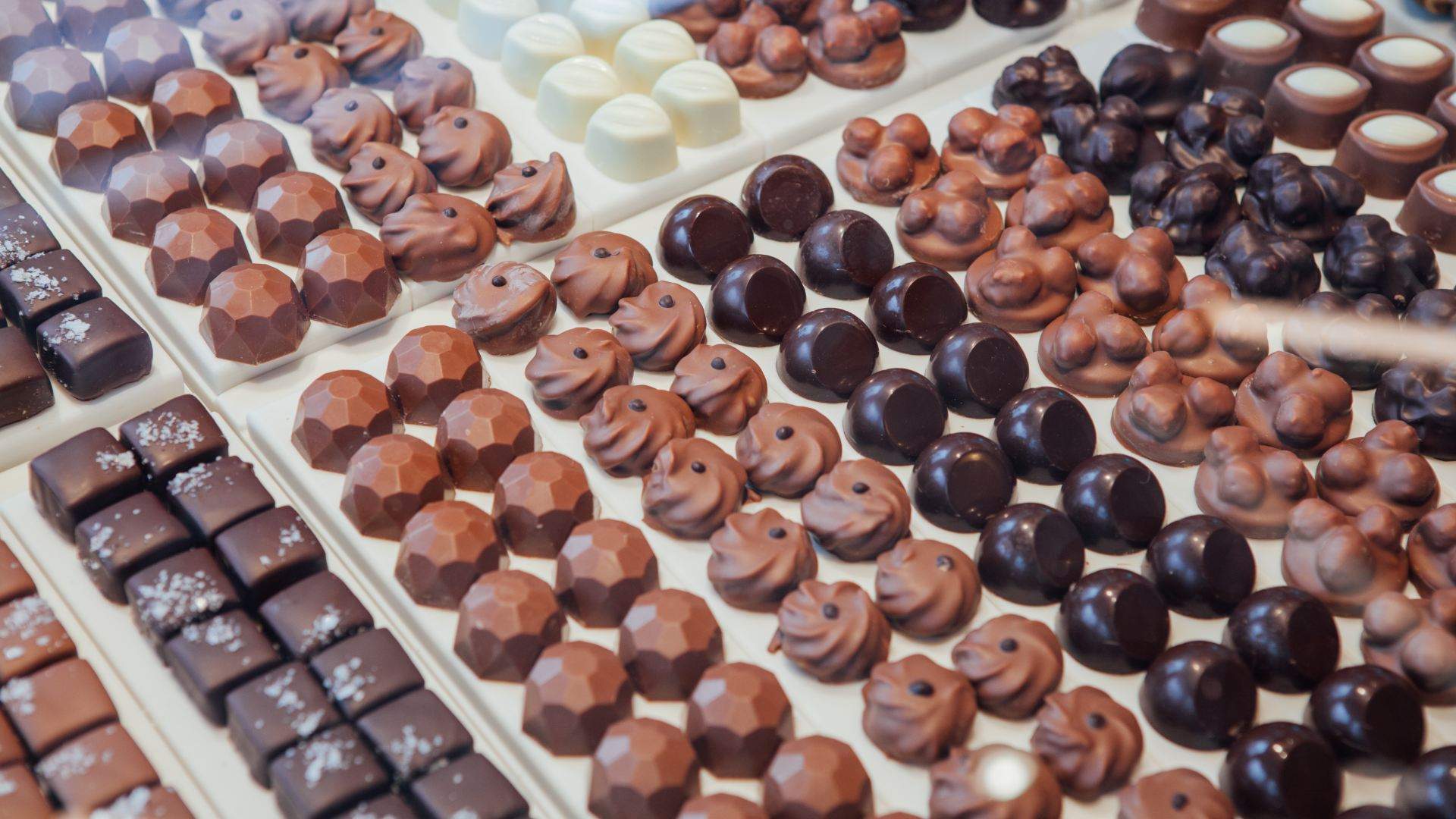 Case Study
How We Helped Koko Black
GivexPOS satisfies the requirements of Koko Black's unique business concept, a mix of café, retail, and manufacturing
Givex Gift Cards replace a previous voucher program, and data collected from the sales and transactions occur in real-time
Givex integrated with Adyen, to support AfterPay + Zippay; payment providers that are widely accepted by retailers across Australia
Givex's inventory management functionality accurately tracks internal and external POs, transfers, and calculates waste for Koko Black
The Challenge
An Australian business, Koko Black, are chocolatiers renowned for premium, gourmet chocolate, and decadent, luxurious desserts. They are also proud to be the home of the best Belgian hot chocolate made with the finest of ingredients. Koko Black's 17 stores are located in Melbourne, Sydney, Canberra, Perth, and Adelaide.

As a burgeoning business, Koko Black had outgrown their POS. The system that had once supported their retail outlets now hindered their ability to thrive. It lacked the functionality required to support online channels and additional retail stores fully. Their current provider was not addressing several system flaws; it was time to find another solution.  

On top of the list of priorities was a POS with an extensive inventory management system. Keeping tabs on stock levels is tricky for confectionery stores because there are so many variables. Koko Black, for example, produces over one hundred varieties of chocolates that are sold prepackaged or by weight. There are cafes located in some of the retail outlets that offer handcrafted goods and specialty drinks made from select ingredients that differ from retail. Then there's the warehouse that manages all of the production and tracks store orders, raw ingredients, production stock, and food wastes.

Another deciding factor was the ability to communicate sales and inventory data with a pre-existing enterprise resource planning (ERP) system.  Data would then be distributed to the management team, allowing them to stay on top of trends and changes.
Our Solution
Givex teamed up with Koko Black to implement GivexPOS; the solution satisfies the requirements of their unique business concept, a mix of café, retail, and manufacturing. The locations are equipped with Givex V10 tablets, which serve as fixed workstations in their stores. The Givex V8 WiFi tablet is used for queue busting and captures the inventory used to create personalized gift boxes in the showroom.

Koko Black uses a third party marketing provider for loyalty. Givex integrated with the new system to enroll new members to the program, retrieve data from the loyalty provider to GivexPOS, and edit member information on GivexPOS. The information that is shared with the third party is updated in real-time.

To increase brand visibility, Givex equipped Koko Black with a gift card program for the retail stores. Gift cards allow the brand to leverage their existing client base (purchaser) as a means of acquiring new (recipient) or potential customers. As a marketing tool, the cards are designed with the company's logo, text, and messaging. Givex Gift Cards will replace a previous voucher program, and data collected from the sales and transactions occur in real-time.

Givex integrated with Adyen, to support AfterPay + Zippay; payment providers that are widely accepted by retailers across Australia. Both solutions offer similar payment services that allow members to buy now and pay later, interest-free.

Additionally, the Givex/Adyen solution also supports WeChat Pay and Alipay, which have proven to be very popular payment methods in their stores. Having both solutions readily available helped to save time, resources and money for Koko Black and allows them to provide more payment options to their customers.

Making sure that all managers and staff had adequate training on GivexPOS was a pivotal component to the success of the deployment. To ensure a smooth transition from the previous system to the new, Givex conducted numerous training sessions that allowed Koko Black employees to familiarize themselves with the equipment and gain knowledge of the programs. Training ensures that Koko Black gets the most from their investment and that staff members are comfortable with the system from the get-go.

To improve service for dine-in guests, Givex WiFii V8 tablets were integrated wirelessly to the client's payment terminals. The integration allows servers to process orders using Afterpay at the table. It is the first time that a POS provider has integrated with Afterpay wirelessly for table service in Australia.

Koko Black's centralized ERP system is used extensively by managers to track sales and inventory changes in the warehouse. An integration with Givex and the ERP provides data consistency and eliminates the redundant entry of order data and associated time, effort and labor costs, while maximizing accuracy.

Givex inventory management functionality impressed Koko Black. The stock replenishment feature accurately tracks internal and external POs, transfers, and calculates waste. A significant operational improvement for Koko Black is the ability to process stock counts wirelessly using PDAs, and all data streams to Givex in real-time.
Tightly integrated systems and the critical data they provide are key to enterprise success. We are proud to help Koko Black achieve this vision and look forward to their continued growth.

GIVEX
The Results
As the partnership continues to evolve, and with future projects already in the works, it is clear that Givex can provide Koko Black with a platform for growth as they roll out more stores and ramp up their e-commerce business.