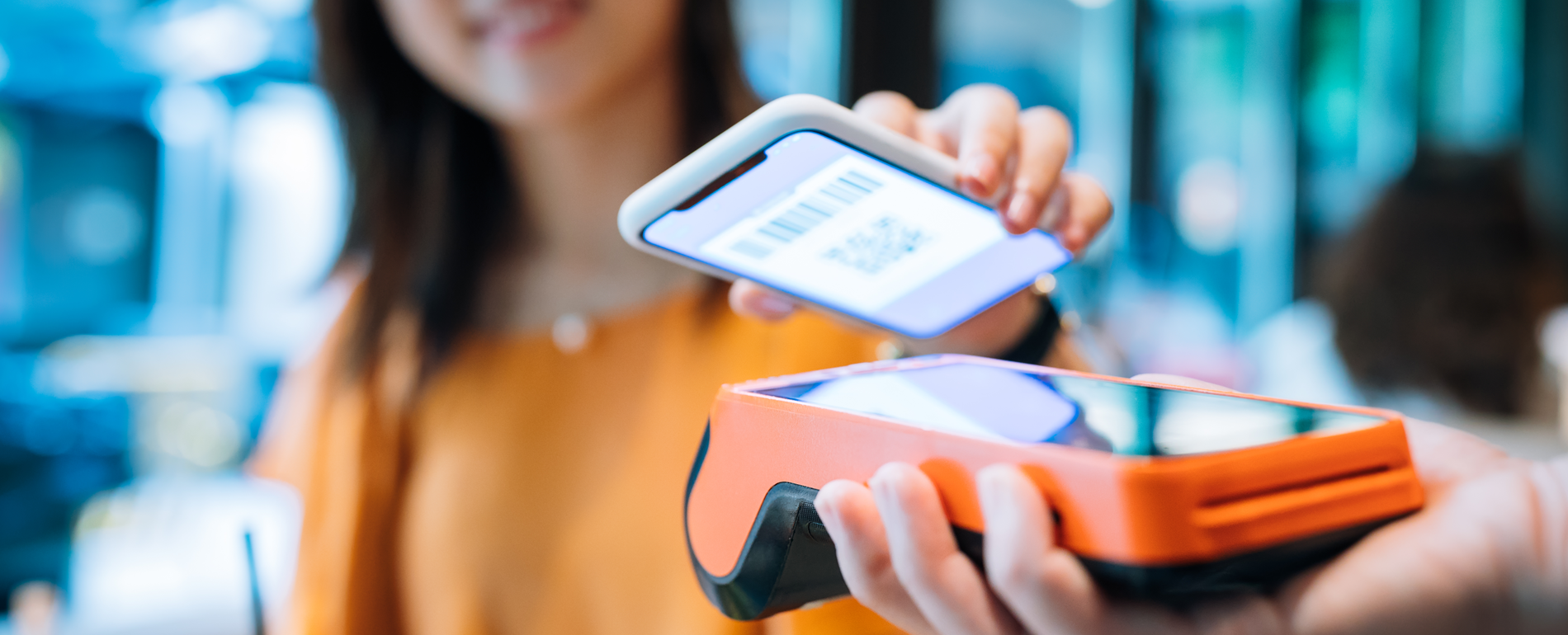 What the Future of Contactless Payment Work Looks Like After COVID-19
Mastercard CEO Jay Banga, mentioned that the « credit-card company saw a 40% jump in contactless payment – including tap-to-pay and mobile payment during the first quarter as the coronavirus pandemic worsened. » We can attribute the increased use of contactless payment to businesses encouraging the use of contactless payment and customers wanting to get in and out of stores quickly with minimal contact with payment terminals or other customers.
The fear and uncertainty of the pandemic psychologically has altered consumer behaviors to favor either paying online or using any contactless payment option available. Now more than ever, businesses need to have a seamless contactless payment system to accommodate the way customers purchase goods and services. There are many advantages to offering  contactless payment as payments are completed almost instantly. The increase in the transaction speed is a huge benefit for business as the number of people allowed at a time is limited. Companies need to ensure that they reduce their long line ups and have a quick checkout process for a customer to get their goods.
Apple Pay and Google Pay are prime examples of companies adapting to the trend of contactless payment. Cardholders can utilize contactless payment platforms on their smartphones, watches, and other smart devices for a fast and easy transaction. To optimize a contactless system, one must rely on near-field communication (NFC) services, which many payment terminals should have. This allows you to use your card tap to payfeature or mobile payment to work. 
The demand for contactless payment solutions has grown tremendously across the world. NFCW.com, an online portal that highlights emerging payment technology, recently reported that « 49 countries have announced contactless payment transaction limit increases, ranging from 25% to 400%, with an average of 131%. » As the pandemic struck the world, it seemed that everyone is turning to contactless payment across all industries to reduce the use of cash. 
We are pleased to announce that our clients can now add Givex gift cards and e-gift cards to their Apple Wallet and Google Pay. This new feature for Customer WebSuite (CWS) 4.0  will be live starting TODAY, July 8, 2020. With this much-demanded contactless payment method, customers can store their gift cards on their phones, making redemptions faster and easier. The cardholder first registers their card using the CWS. Registration will activate a link to add the card to Apple Wallet or Google Pay. This is available to all clients using CWS 4.0 and automatically enabled for you at no charge on July 8, 2020. Please contact your Givex representative if you have any questions.
The list of advantages to implementing a contactless experience for your customers is endless, but here are some prime benefits.
Seamless Customer Experience:

 

Processing a tap-to-pay transaction is simple, convenient, and secure.
Secure Transactions:

EMV contactless transactions are more reliable than traditional mag-stripe transactions.

Operational Efficiency:

Quicker transaction times mean shorter lines and less likelihood of abandoned sales.

 
Through the world's shifts, it's safe to say that contactless payment is here to stay and reshape the future of payment post-pandemic.