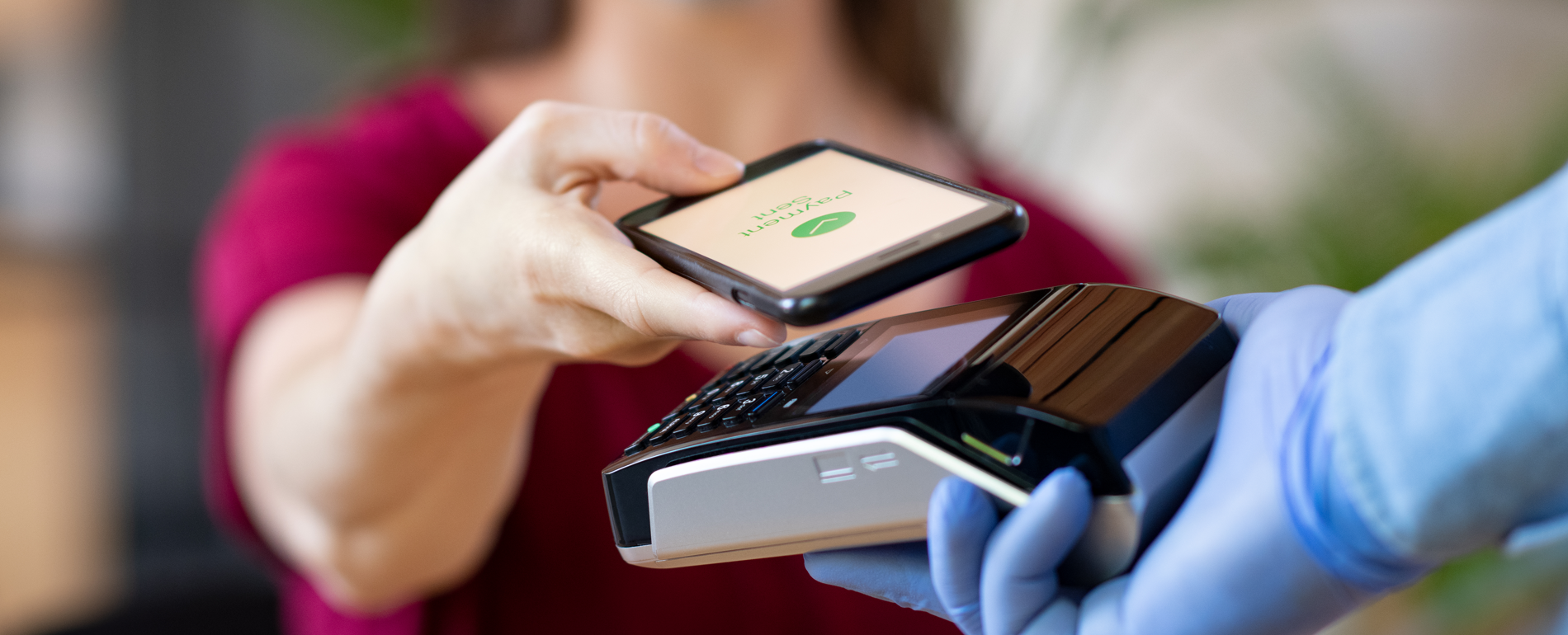 In Search of Way to Integrate Contactless Technology?
Restaurant owners, are you searching for technology that will aid you in creating a contactless experience for your business? Post-pandemic, it's become evident that businesses require a seamless contactless experience to succeed in today's market. It has become highly competitive, with limited individuals wanted to dine in the first place. Restaurants must place importance on creating a seamless experience for both the customers and the employees to ensure service is of high quality. Here are some easy ways to create an unforgettable contactless experience with technology.
QR CODES ARE THE FUTURE
Many restaurants have utilized the power of customers using their smartphones to scan a QR code that will allow them to either view the menu and/or place an order. One could put a QR Code at each outside patio spot with a number. The customer can view the menu, place an order, and input their table number, avoiding the need to wait for a waiter to take down your order. It's a seamless and efficient method to place orders, allowing restaurants to limit interactions between customers and staff.
ONLINE ORDERING
At the start of March, restaurants were instructed to close their dining rooms, which meant restaurants, in order to operate, had to offer either pick up or deliveries. The shift in consumer demand for online ordering resulted in customers quickly scrambling to develop their online ordering site. Restaurants that were able to adjust and get an online ordering site up and running saw great success as the demand for online ordering was skyrocketing. If you are still looking into an online ordering system, be sure that it communicates seamlessly with your POS system and doesn't require you to manually input the orders as this will cause a lot of errors and wasted time.
CARDS ONLY
Has society become cashless? Not necessary, but many businesses are encouraging customers to pay digitally, whether that is credit cards, or mobile apps. Mastercard CEO Jay Banga mentioned that the « credit-card company saw a 40% jump in contactless payment – including tap-to-pay and mobile payment during the first quarter as the coronavirus pandemic worsened." As health officials continue to provide health precautions, if employees accept cash, they must change their gloves and wash their hands immediately after. To avoid this headache altogether, some business owners have signs mentioning that they will not be accepting cash.
MOBILE APPS
Another great way to utilize smartphones is encouraging customers to download your perfectly-crafted mobile app.. Be sure to tie in your loyalty program and have gamification enabled for users to earn points and rewards. Having your own app allows you to personalize the guest experience for your customers. Due to the limited touchpoints you have with your customers, one must create a unique experience virtually to have customers coming back. Be sure to utilize the customer data stored to help incentive repeat visits.
Looking forward, restaurants and the QRS industry have little to lose by integrating contactless technology. There are many ways to provide your customers with a contactless experience that is cost-efficient for business owners. Take a look at your current operations and incorporate contactless options and watch how your customers positively react.