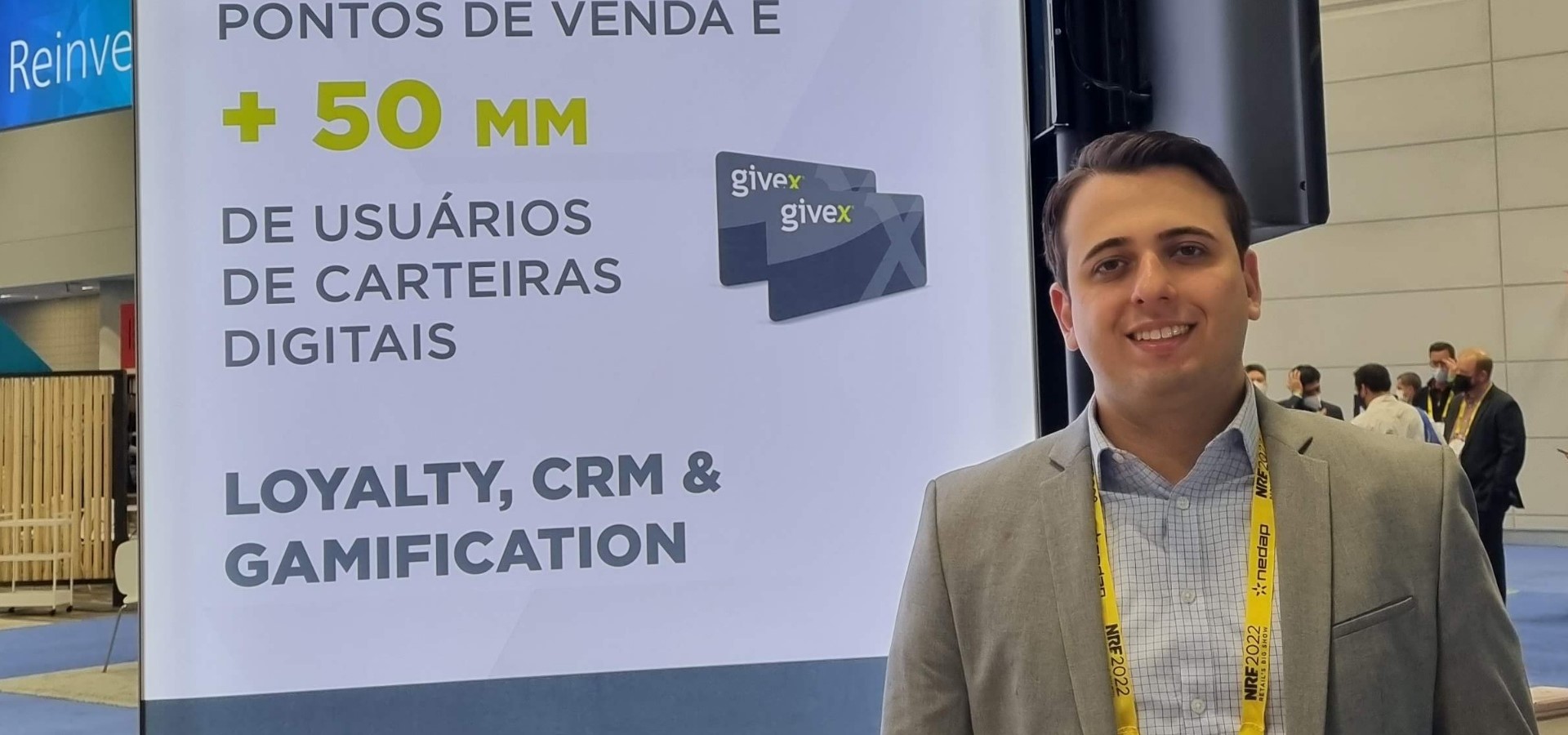 Employee Spotlight: Iago Annes, Business Development Manager
Expanding into Brazil was a new move for Givex – however, with the support of Iago and his team, we've managed to successfully grow our business and solidify our reputation in the market. As we continue to grow our team globally, Iago provides insight on the dynamic day-to-day life at Givex in Brazil.
What skills or knowledge have you gained while working here, and how have they helped you in your career?
The biggest and most valuable piece of knowledge I have gained while working here is learning how much the right people in the right place can make an impact. Building a team based on the principles of trust and understanding is hard to find nowadays, but our team at Givex is very collaborative and we are able to rely on each other when needed. That makes teamwork at Givex more than a skill – I find it to be a privilege.
In what ways has working at Givex as a Business Development Manager challenged you?
The Business Development Manager is a role that requires a lot of market knowledge and diligence. Our products were not common in Brazil, so learning how to incorporate that into Brazil's market and making it a powerful tool for Brazilian clients was very challenging at first. But I abide by a quote that I love, « Nothing can stop someone who never gives up. » We kept striving for success and our reputation in the Brazilian market now proves it!
What's your favorite part about coming to work every day? What keeps you motivated?
Everything we do is fueled by our passion. My favorite part is how we can work on a lot of different projects with different clients. It can vary from working on an app for a food delivery company to working on a project with the biggest jewelry company in Latin America, in the same day. Sometimes I say that I work for different companies rather than one, because of the sheer number of clients we work with and our dedication to maintain those long-term relationships with. The most motivating aspect of the job is how we collaboratively get to work with clients after introducing Givex and how we achieve great results together.
What has been your most rewarding experience during your time here?
It has been very rewarding to see the growing market in Brazil when we talk about our products. Of course, we still have our daily challenges but I view the Brazil market as a big green field waiting to have new Givex trees planted on them. I am going onto my seventh year in this market and I find it rewarding to represent our products knowing that they are an international point of reference in the gift card and POS industry.
What advice would you give to someone considering a career at Givex?
If you're coming into Givex, be ready to learn and grow. It is a big company, with big clients and big results. From my personal experience, I can say that you will be able to participate in many significant projects no matter the role you take within the company. These projects will fuel your personal and professional growth within the tech industry and beyond.
How have your past experiences prepared you for your current role at Givex?
I have worked in different sectors in the market before Givex, including technology, automobiles and the chemical industry. I learned a lot about scoping the market in general and understanding the particularities of each industry. I also worked with a diverse group of people across these industries. They would come from different races and backgrounds so I also learned how to adapt to different groups and communicate effectively across the board. This really supported by growth in client relationship management which is essential for my current role at Givex.