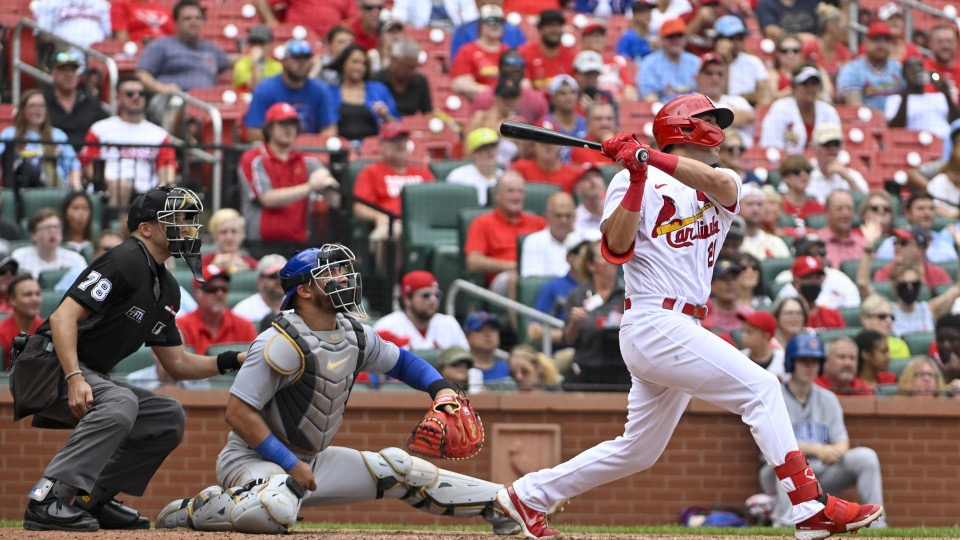 Case Study
How We Helped The St. Louis Cardinals
Improved fan experience & excitement
Created lift and revenue
Incentivized season renewals
Made a special celebration even more memorable
The Challenge
The St. Louis Cardinals, the popular baseball team, wanted to maximize revenue potential while at the same time growing fan excitement for their brand and the spirit of the game.
Our Solution
Uptix stored value tickets provided the perfect opportunity with cash prizes loaded on to tickets generating excitement and also prompting fans to buy team merchandise. The St. Louis Cardinals also wanted to improve fan awareness of stored value ticketing and better understand revenue potential from redemption rates.

The team launched a special "Cards Cash" promotion in front of a sold-out crowd honoring the team's legendary former manager, Whitey Herzog – No. 24. Ticket-holders for every seat number 24 throughout the entire ballpark received $5 in Cards Cash value to spend on food, beverages, or merchandise during the game. Additionally, each person seated in section 240 received $5 Cards Cash per ticket, as well as a $5 bonus per strike-out in the top of the 3rd inning.
During the 2010 MLB season, it was great to see Uptix working in real-time, generating excitement for fans with awards tied to on-field events. We look forward to designing more interactive programs of this type to meet our fans' specific needs.

ROB FASOLDT, DIRECTOR OF TICKET SALES & SERVICES, ST. LOUIS CARDINALS
The Results
85% average fan redemption rate
18% of Cardinals fans spent more than their allotted amount generating a 61% lift (additional money spent along with stored value)
Improved fan experience and excitement around in-game promotion
Future implementation incentivizing season renewals
Financial benefits from lift, breakage (non-redeemed stored value), and float (revenue/cash flow generated by having concession money in advance)