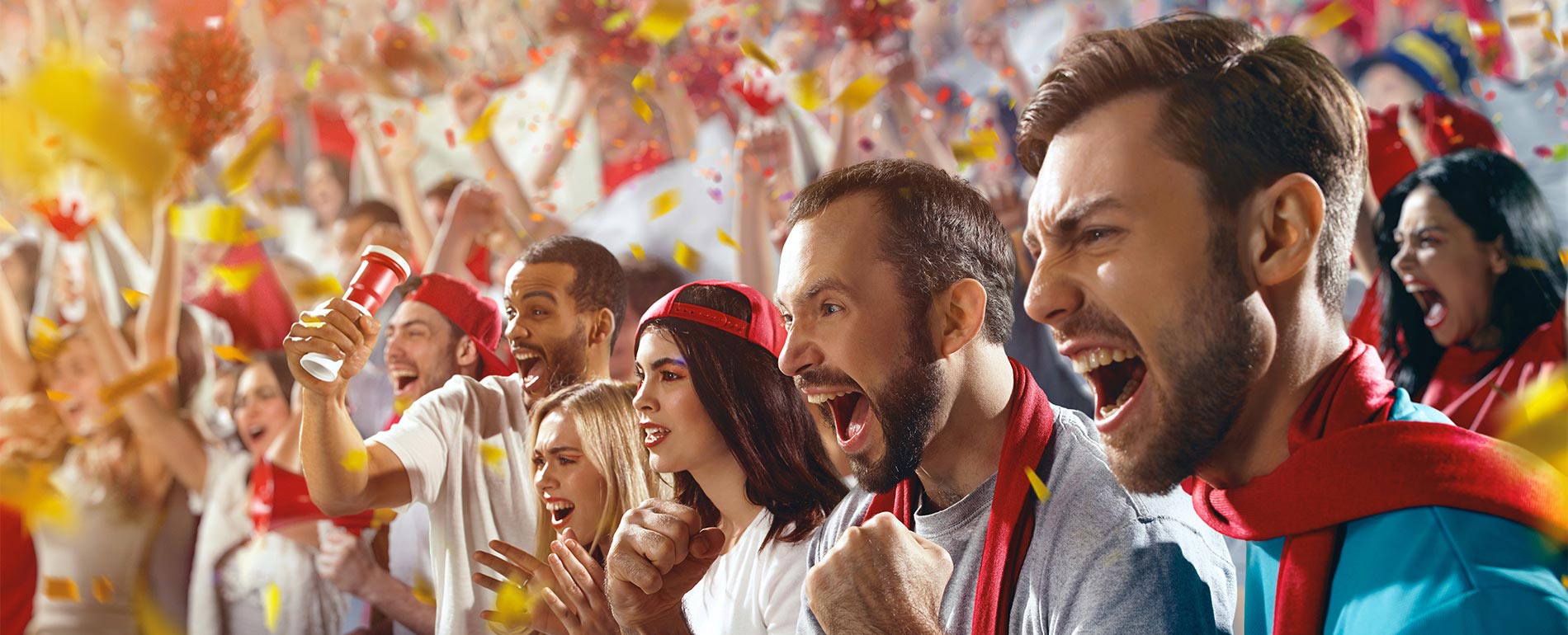 Phillies Use Loaded Tickets on Uptix Mobile Ticketing Platform to Expand Loyalty and Promotions
DALLAS, TX – Givex®, the global cloud-based customer engagement solution that encompasses leading loyalty and gift card solutions, will expand its functionality with the Philadelphia Phillies and Major League Baseball (MLB) in the 2018 season to build on successful fan engagement events held during the 2017 season. The announcement continues the Phillies' five-year relationship with Givex's Uptix mobile ticketing platform, which provides stored value that can be sent directly to fans on their mobile devices.
"Uptix allows for an experience far beyond just an ordinary day at the ballpark," said Givex Founder and CEO Don Gray. "The same advanced technology and analytics built into Givex's leading loyalty platform also now provide an unparalleled focus on customer service and endless possibilities to improve the experience for fans at the ballpark through Uptix. The Phillies recognized early on the possibilities for increased fan engagement through this approach and we are thrilled to expand our relationship even further as the Uptix platform evolves."
The team first began exploring the concept of stored value in 2004. That year, the Phillies moved into their new home at Citizens Bank Ballpark and wanted to find a way to differentiate the ballpark experience for fans in their Diamond Club. So, they provided those fans with value on the barcoded tickets that could be used at all POS stations throughout the ballpark.
"We had great success with that first foray into stored value," said Chris Pohl, Director of Ticket Technology and Development for the Phillies. "Recently we developed an opening day package, for example, that included opening day tickets and a gift card, and we saw four times as much spending from those gift cards on concessions and merchandise on opening day because of it. So, we quickly realized the possibilities presented by adding stored value to an existing barcode and we began exploring the idea of using technology to expand the options and the convenience for our fans even further."
Gray worked closely with the Phillies to create Uptix under a new partnership with the MLB-owned Tickets.com platform, building on his experience as a pioneer in the gift card and loyalty space to create a more intuitive ticketing system that built upon the best-in-class loyalty innovations Givex had developed. Givex gift cards now provide opportunities to Phillies fans at both Citizens Bank Ballpark and at the Phillies spring training site, Spectrum Field, in Clearwater, Florida, facilitating customized promotions and marketing solutions designed to boost overall fan experience and convenience. Through the platform, fans can use stored value on their barcoded tickets inside the ballpark on things like concessions and merchandise.
"This is exactly what we were hoping for when we envisioned the next evolution of gift card sales," said Pohl. "The past two seasons on fan appreciation days we provided stored value directly onto barcoded tickets through the Uptix promotion platform to fans in specific sections at a specific time that we designated that day. The functionality behind that idea is extremely powerful. The value can be turned on or off immediately and we see the results in real-time as fans in the winning section high five each other and rush off to redeem the value we provided on their tickets at concession stands and merchandise vendors. The success we've seen with Uptix at Citizens Bank Ballpark serves as the perfect case study of just how impactful loyalty programs can be when spending power is put directly into our fans' hands."
Uptix builds on Givex's two decades of experience in cloud-based gift card and loyalty solutions, providing a higher quality of guest experience for fans, while also opening access to detailed consumer data for sports teams, stadium operators and vendors. Givex has already partnered with teams across all major sports, including MLB, MiLB, the NHL, NFL, NBA and Division I NCAA schools and continues to aggressively pursue additional team partnerships.
"Uptix is fueling a unique new type of fan experience that's never been seen before, and the Phillies are proving just how impactful that can be," said Debbi Blackburn, Vice President of Business Development at Givex. "With Uptix enabled, fans get the unique opportunity to be a part of their favorite events in a more interactive way than ever before, while teams and venues can simultaneously provide valuable offers and experiences customized just for them. Uptix is truly a breakthrough that will forever change how fans experience events around the globe."
ABOUT GIVEX®
Givex is a global cloud-based operations management solution designed to streamline business efficiencies and generate valuable and actionable customer data. Since its founding in 1999, Givex has provided operational intelligence across a wide of variety of industries, from restaurant and retail to hospitality and the service sector, offering a fully integrated suite of customizable products, including gift cards, loyalty, Vexilor™ point-of-sale (POS) system, Tiqer™ Tableside Ordering and Rx Analytics. Givex's Uptix™ ticketing solution transforms traditional sports or event tickets into a mobile interactive platform, providing event managers with new insights into their customer base and the ability to elevate the fan experience. With more than 16 billion transactions conducted across more than 55 countries, Givex is at the forefront of how brands will compete for customers now and in the future.