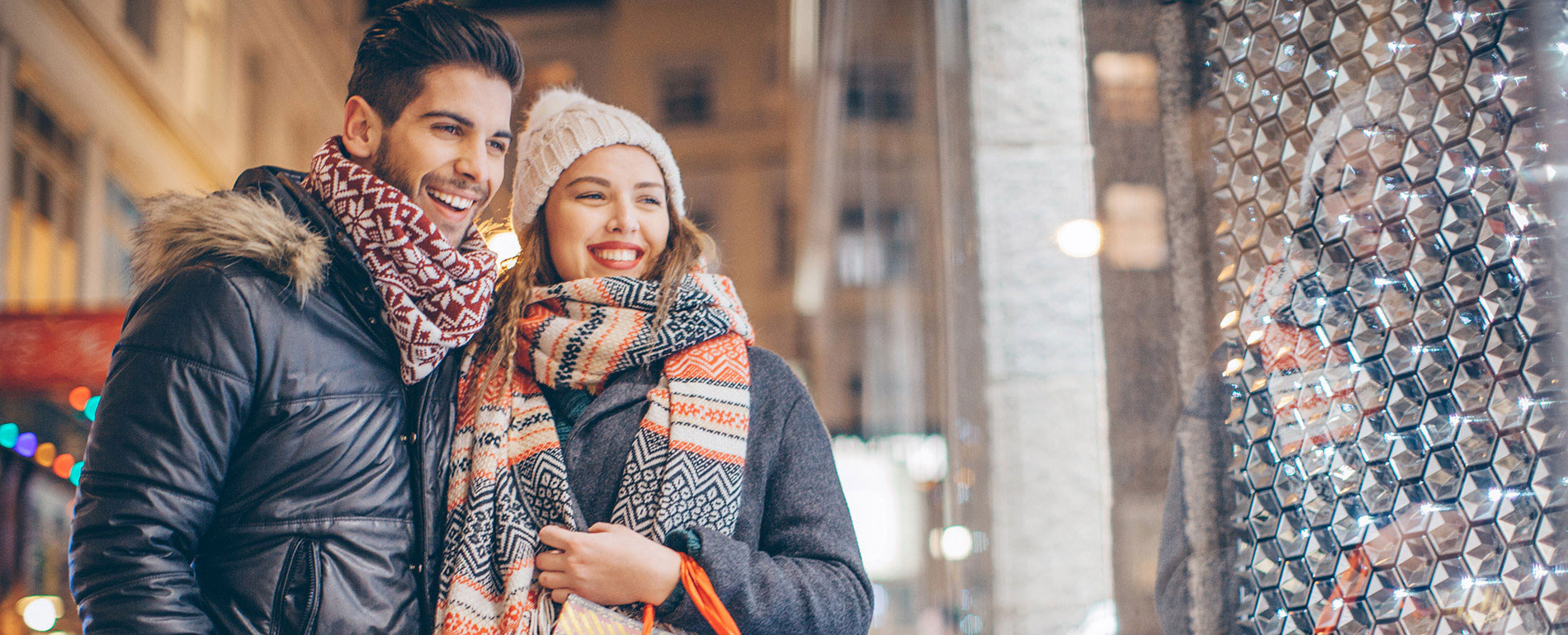 Don't Get Trampled at This Year's Black Friday Sale. Here Are 5 Ways That Givex Can Help
It's that time of the year again, where the whispers of Christmas carols begin to fill the air and deal-crazed shoppers are out to roam the streets. Over the years, Black Friday has become a time of excitement, unbelievable offers and a bigger turn out than the previous years. It has been projected that total spending this year will be $630 billion. One can say it is a kick starter for the holiday season. But don't stress, here are 5 ways that Givex products will help you survive either your first or your fiftieth Black Friday season.  
1)    Gift Cards 
As the gift card industry is expecting to hit $160 billion in total value by 2018, it is highly likely that you want to be providing a varies of gift cards. The average consumers spend on average $213 each year on gift cards. It's a great tool to encourage repeat visits as 55% of gift card recipients require more than one shopping trip to spend the entire balance of their gift card. From gift card processing, to gift card production and fulfillment, Givex makes it easy for you to start a gift card program tailored to your needs. Turn new customers into repeat customers by providing more opportunities to purchase. 
2)    Discounts 
As the projected spending for this year's Black Friday is around $630 billion it is evident that this is the time when customers are out looking for the best prices possible with the most savings. presenting unique discounts will lure customers to your business. There are many offers that can be performed through your POS systems. BOGO offers are used often during this season. If you are concerned about new seasonal employees properly applying promotional discounts while dealing with the increased customer traffic, ensure that your POS system is set up to automatically process offers and factoring them into your reporting. Vexilor discount enhancement allows discounts to be set up automatically and is applied as soon as the qualifying item is scanned.  Discounts integrated into Rewards can be issued as free rewards to a customer who purchase targeted products. With Vexilor POS you are able to set up various promotions, keeping your customers always on their toes with new, and unique discounts.   
3)    Inventory Management 
The last thing any business owner wants to encounter is having a swarm of customers and no inventory. This can have a negative effect on your business for two reasons. First, as a business, you are losing the opportunity to sell a product to customers who are willing to purchase more than one item, and some being high ticket items. Secondly, customers may lose faith in the store due to the negative experience, resulting in a decrease in customer loyalty. 
With Vexilor POS, automatic replenishments setting allow merchants to monitor inventory in greater detail, you are able to set quantity thresholds which can place orders automatically. You can even set up notifications on your POS system to give you a heads up when supplies are running low so that inventory is ready for Black Friday. To help with online sales, you have the ability to update inventory online and in-store in real-time.  This way you will be fully stocked for the busy season without the fear of inventory compromising the revenue you will be bringing  in.   
4)    Loyalty Program 
In the crazy rush of the holidays, it's important to reward customers who are frequent shoppers by offering incentives. With Givex, customize your rewards specific to these holidays to encourage customers to purchase more and come back frequently. Use our Member Tiers to provide unique privileged rewards to your most valued customers, while using targeted incentives to encourage casual customers to be more loyal.  
5)    Online Ordering 
Now more than ever, customers are purchasing their Black Friday finds online instead of visiting physical stores. According to Adobe consumers spent $3.45 billion on Cyber Monday. This year ensure that your online ordering flows seamlessly by integrating it with your POS.  
With these 5 tips, we're sure that you'll be able to make the most of this Black Friday and have the foundation in place to make next year's Black Friday even more successful!