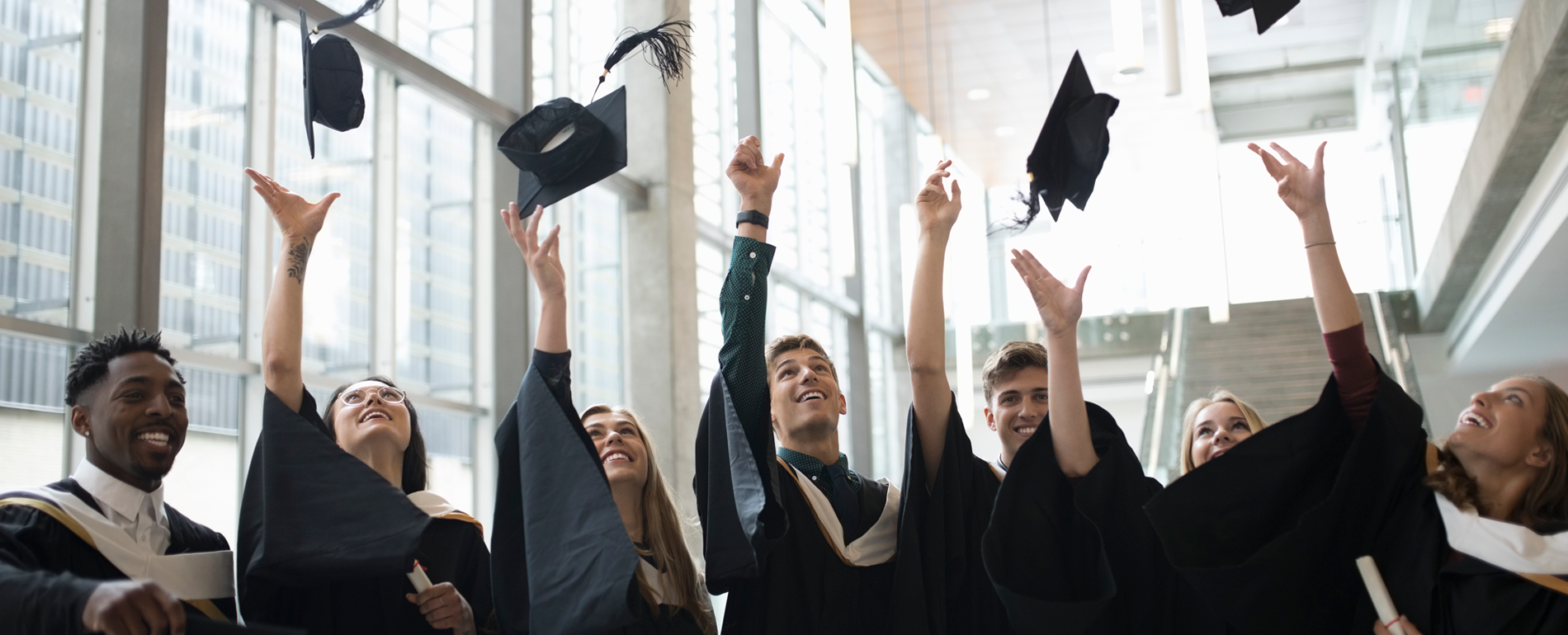 Is Your Restaurant Ready for Grad Season?
Be ready to catch those graduation caps! It's that time of year again where celebrating families and friends will be flooding through your restaurant doors. From small get togethers at home to large catered events, gathering friends and family together in one place is the perfect way to celebrate a loved one's achievement. To maximize your restaurant's profits, it'll require providing compelling marketing strategies to ensuring your restaurant can handle the traffic.
Marketing Strategies/ Promotion
Be one of a kind this spring season by refreshing your current marketing strategies. Customers book their parties earlier in advance every year, make sure that you have advertised well before they have the chance to make a reservation elsewhere. It's time to leverage your customer relationship management tools to pull your repeat customer list and loyalty program member list to send out personalized emails. According to a survey, customers view restaurants that use online marketing as trustworthy and upscale. Customers take notice when restaurants tailor online communications to them. The study reveals that customer would go to or order from a restaurant if they received customized marketing messages that referred to past restaurant patronage (68 percent), allowed them to make reservations (66 percent) and identified them by name (64 percent).
A National Restaurant Association survey showed that dinner will be the most popular mealtime to celebration recent graduation with 67 percent of celebrants choosing to dine out for an evening meal; 24 percent going out for lunch, 10 percent for brunch, and 11 percent for breakfast. To ensure a smooth operation and avoid an overflow of customers, offer incentives for off-peak times; for instance, promoting discounts of up to 40% during slower times.
To further incentivize customers to visit your restaurant, promote a special offer, 'recent graduates, will receive 15% of their meals. All they need to do is show their student ID'. Discounts are the most popular form of online promotion. According to a survey, 95% of operators perceive discounts to be an effective online marketing tool. Likewise, 87 percent of consumers say they would go to or order from a restaurant if provided with a discount offer.
Online Marketing / Social Media Presence
Plan your special promotions and sales ahead of time and take advantage of social media to get the word out. This generation runs off on social media so ensuring you are present and engaged on all platforms is beneficial. Facebook is a great marketing platform, Twitter is a great way to give live updates, and Instagram can reveal the more personal, behind-the-scenes story of your restaurants. Providing sneak peeks into special dishes for an upcoming event and highlight them on all channels. You can place content and sponsored ads to promote special deals, meals or discounts you are providing for graduating students. If you want to reach a broader audience, invest some money in your posts to get even more engagement, and encourage followers to share images and posts.
Food pictures have taken over the Internet, and you should both share your menu on your Instagram account, and encourage customers to snap their own food selfies. 18-35-year olds spend the equivalent of five days each year looking at pictures of food on Instagram; 30% said they'd avoid a restaurant if they had a poor Instagram page. You can also seek out coverage from popular local food-based Instagram accounts to see if they'll feature some of your finest and most photogenic meals.
Optimize your Restaurant Flow
One thing we've seen again and again is that wait time is a significant factor in customer satisfaction. Restaurants now have new options in technology that can vastly speed checkout, and the time to explore this tech is now, before the busy season hits. Implementing the ability to pay at the table, for instance, is growing in popularity throughout the restaurant industry, and it can massively cut down on the process of payment in restaurants. 93% of restaurants usually have some wait time, and the longest time customers typically wait is 30 minutes. After a two-hour ceremony, you can imagine that your customer won't be too patient. Using pay at the table to turn over tables faster will cut wait times by nearly 20%. You need an easy-to-use tech tool that can be quickly learned by new summer staff.
A lot of customers will be calling in to make reservations either months in advance or the day of. It may be time to consider using an outsourced reservation service to help you handle phone calls. Be sure to evaluate previous years' reservations as 75% of restaurant owners surveyed reported that changes in the weather result in a 10% sales decrease. A restaurant may want to overbook a bit to play with the risk that some customers may not show up.
At the end of it all, the atmosphere is undoubtedly one of the best ways to set the tone. Pay attention to your lighting, the music being played and the overall feel of your establishment. Add some decorative pieces to enhance the overall customer experience. Restaurants have always been a place for families to come together and celebrate. Ensure that your restaurant is ready for the storm of hungry customers.