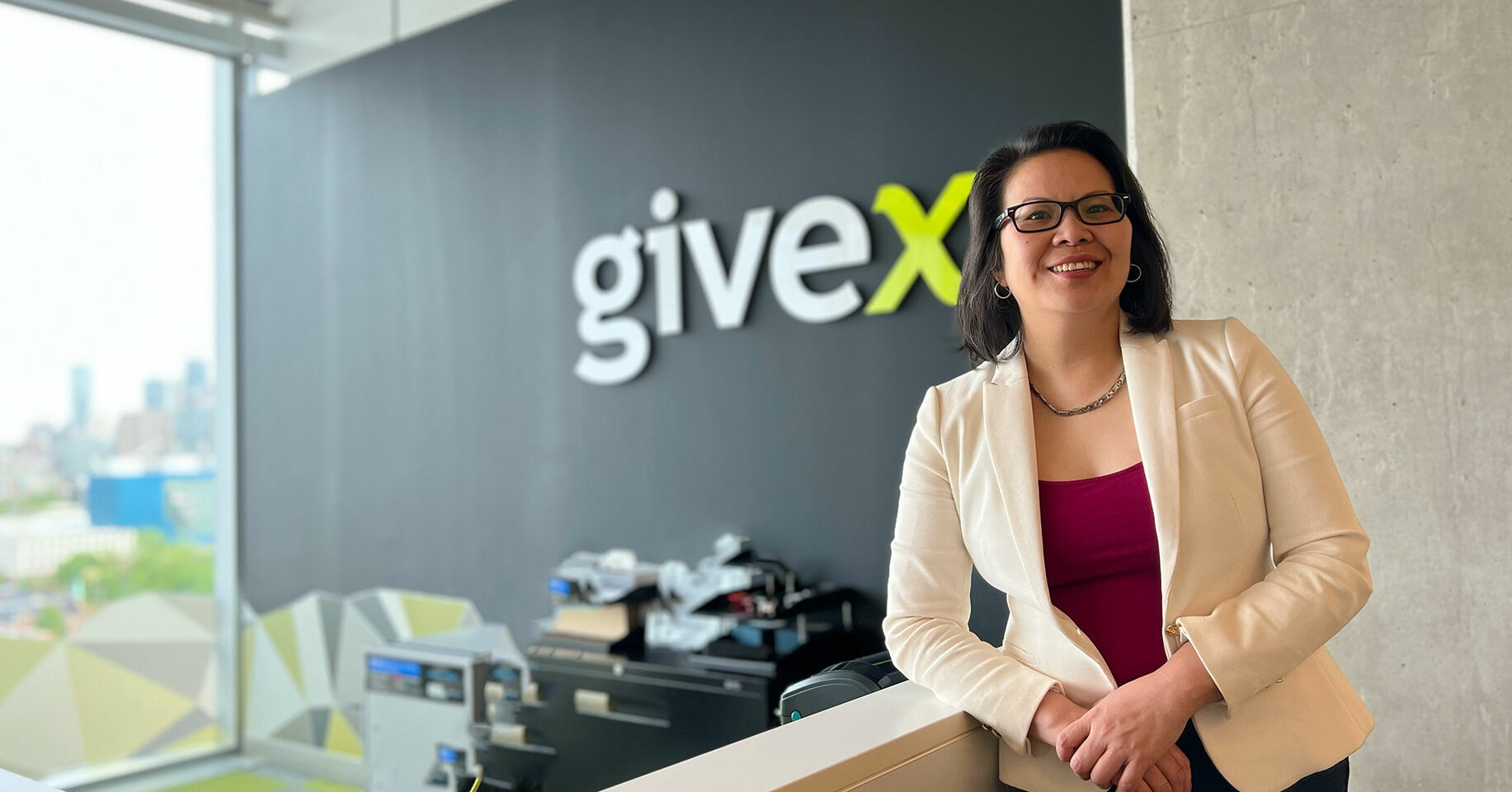 Employee Spotlight: Winnie Tang, Sales Director
Winnie Tang has been with Givex for 16+ years. As the current Sales Director, Winnie is unstoppable when it comes to pursuing her leads and building strong client relationships. Having supported the growth of the company extensively, Winnie not only knows how to carry out exemplary sales tactics, but truly knows all about Givex.
What drew you to Givex, and what do you enjoy most about working here?
I joined Givex back in June 2006. I was recruited through an employee agency who described the company as "an up-and-coming technology company with a head office in Toronto." I had very little sales experience at the time but I knew I wanted to develop my career in sales. I still remember walking into our old office on Adelaide St. and meeting both Don and Debra at the time because the Manager who was supposed to interview me was on vacation. I met with Debra and told her I didn't have any sales experience and she said "That's okay, we will train you and teach you how to sell our products and services." They offered a generous starting salary, took a chance on me unlike a lot of other companies at that time and the rest is history!
Throughout the past 16+ years, I've become part of the Givex family. I love that the company has given me an environment where I continually grow, develop and challenge my skills. It's given me a place where I've thrived in my sales career beyond what I could have imagined. Givex has always rewarded and recognized my efforts, achievements and contribution. I naturally fit into the Givex company culture that has been suitable for my lifestyle and personality. I have built friendships and working relationships that will last a lifetime. I'm proud to be part of a company that I've grown with, that has always conducted business with integrity and has built a reputation as a global industry leader.
What has been your most rewarding experience during your time here?
There are a few top rewarding experiences:
Being part of the launch of GivexPOS back in 2011 and the excitement of helping to introduce our POS to the North American market. Working alongside one of our first Canadian POS clients and then having them successfully roll out our solutions across their chain of restaurants.
Being able to travel to various places across North America to attend different trade shows, summits or conferences and networking with industry leaders and prospects.
Being able to lead one of the sales teams during our company conferences which included other global sales team members where we got to collaborate, share learnings, and lead the teams towards our key objectives and goals.
Being part of Givex's big moment in December 2021 when Givex went public. I had the privilege of being present when Givex rang the Opening Bell at Toronto Stock Exchange and seeing our team being rewarded for the fruits of our labor and years of hard work.
What skills or knowledge have you gained while working here, and how have they helped you in your career?
During my time at Givex, I have developed both personally and professionally. I've learnt how to cooperate with a team to win a sales bid, to argue amicably on a choice or circumstance, and to work towards a common objective which requires input, compromises, and diplomatic assertiveness. Being the company's representative and winning the trust of a prospect who later becomes a client is essentially what sales is all about. It's crucial for a salesman to uphold Givex's key principles, which include keeping our word, being open and honest, and truly acting as their partner as the client relationship develops.
How does it feel to be a team leader at Givex?
The ability to encourage other team members makes being a team leader a fulfilling and gratifying experience. I can contribute a unique perspective while managing a complex scenario, client situation, or de-escalating and resolving a problem or issue because I have been with Givex for more than 16 years. I am able to educate my coworkers, clients, and potential clients on our internal procedures, all of our products and offerings, various sales victories, and client rollouts and deployments.
In what ways has working at Givex as a Sales Director challenged you?
Being in sales, I have had the opportunity to work with a variety of prospects, partners and clients from a range of different industries – retail, hospitality, banking, non-profits and independent local shops to global chains. My role engages with various departments within these companies from marketing, finance, IT and even HR, now that we have launched Givex Awards. This can sometimes be challenging when trying to reach goals and objectives.
What's your favorite part about coming to work every day? What keeps you motivated?
We gain new clients in several different ways – from trade show leads, networking at conferences, LinkedIn, referrals, incoming web or phone leads, partner or client referrals. My favorite is cold calling or meeting new people who have never heard of Givex. I love getting to know people, making connections and helping them solve problems. It is the most satisfying feeling when I'm able to find a prospect who has a need and Givex can meet that need through our robust offerings. Over the years, Givex has continually introduced new products, features and solutions. This has kept me challenged in learning each of our services and developing the ability to become an expert to sell the offering with confidence. It keeps me on my toes and keeps me motivated to be at the top of my game because I'm constantly selling a different product. I cannot imagine being limited to only selling gifts and loyalty for 16+ years!
How would you describe your team and everyone else at Givex?
There are members of the Givex staff who have been with the company for 10+plus years and have brilliant minds, work ethic and passion in what they do. It's been a privilege and honor to work alongside them in winning a large account, presenting for a large piece of business and continuing to build our client relationships. With our various acquisitions, I've gotten to know and learn from so many bright experts in the industry in POS, gift card, kiosk, payment, loyalty, who bring their knowledge, skills and wealth of experience. In experiencing working through a global pandemic, I've seen firsthand how resilient and adaptable our team has been in continuing to service our clients, meet market demands and pivot to a new work culture.